Average Ratings
---
6 out of 8 people recommended this car.
---
Reliable
by benzguy from las vegas | October 24, 2011
best car for the money, reliable and safe. have two of them a c230k and a c43 both are great, and I am in the market for another 230k for the commute.
Purchased a new car
Uses car for Commuting
Does recommend this car
---
Great Car!
by Trader Guy from New York | February 17, 2011
I owned the C-230 Kompressor for a few years that I bought used from the MB dealership. As it was the last of the old body style, they wanted it out of their show room and I got a pretty good deal on it. The driving is incredibly smooth & fluid. I tweaked it a bit with a K&N Air Filter, and hotter sparkplugs but otherwise left it stock. Problems: first was a sputtering noise coming from the passenger side airbag that no one could explain. The dealership said it was the AC unit and put it an entire new one but the noise continued. I guess it was the airbag warming up. At about 90k miles, the odometer digits, etc., became too smeared to read, and the single wiper would no longer move. The dash digits problem was a pricey replacement of the dash cluster that I opted to skip and the wiper turned out to be a single bolt coming loose disconnecting the wiper motor from the movement arms (referred to as the transmission). The final problem came from my high level of deep u-turns. I noticed a sort of metalic stretching noise when executing a U turn. Eventually, a front (passenger) strut connection snapped probably from all the hard u-turns. Overall, it was an excellent car. Fairly easy to work on if you're reasonably handy with decent amount of tools.
Purchased a new car
Uses car for Just getting around
Does recommend this car
---
Nice car
by Love it... from Chicago, Il | June 20, 2010
This car is awsome due to lasting a lot meaning realiabilty. My C class is a 2000 and it currently has 302,000 miles. Just did normal maintainace and had a brake light switch to change. This car still runs great. I had it checked out for rust and not even a spot of rust in 302k miles. Around a half of its miles are highway miles but still. Would reccomend the older model not new.
Purchased a new car
Uses car for Commuting
Does recommend this car
---
Sports Sedan that is worth it!!!
by It was fun to experience this in High school from Louisville, Ky | March 25, 2010
My friend and I got to experience this car in High School. My friends Grandmother actually owned the car but gave us the keys when ever we wanted them. We loved this car not only because the people that looked at us in ah but because this car handle everything we through at it. This care is truly a dream car of mine as of write now. I am actually a senior in college in the market for a used car that will take me through grad. school. I would love to find one in okay to excellent condition. Let me explain my take on this car. Feature in this car are great and there are plenty of buttons to push. One complaint that I have with all Mercedes is the layout of the button, yes since it higher level car but controls are small and can be confusing to read, it takes getting used to. The interior is roomy and the seats are firm and supportive. Back seat room can is smaller than other sedans in its class but you can fit four comfortably. Trunk space is little tight but two big suit cases can fit rather easily. The exterior is lets say very Benz, which is a good thing in my book. My friends was black on black with tinted windows, very sporty. This Benz C-Class was the C280 with 194 2.8 V6, trust me plenty of power maybe a little to much for us at the time considering that we were both 17. 0-60 was I would rate as a heart beat. Handling is amazing, I can remember going through a tight curb at about 80mph, the car hugged the road and seemed that the car was on rails. I just have to get this car. The only thing I would say is questionable is reliability, and pricey repair bills. The high-tech keys are cool but failed twice, meaning the car needed to be towed both times $350 to be replaced. Small part on transmission was not cheap $800. Break light switch went out which was also pricey. Even though the car has high miles the computer shouldn't freak out. The car stop counting miles at 220,000 miles. One thing that our parents like about this car is safety. Overall nice car, but if I find one I will be getting a service plan with it.
Purchased a new car
Uses car for Just getting around
Does recommend this car
---
The most expensive car to fix I ever owned
by Former C-Class Owner from Detroit, MI | January 8, 2010
Ok, look. The car looked great. Then the rust started. Then a few very minor equipment failures that cost about a grand to fix, EACH. The problem with this car is that it is just too expensive to operate once it begins to need repairs. Averaged about 3 grand per year for each of the 5 years owned. Better to go Volvo. MB also stands for major bucks repairs.
Purchased a new car
Uses car for Just getting around
Does not recommend this car
---
fantastic little car (perfect size)
by moha from detroit MI | May 24, 2009
the cr is built like little tank.the quality of material is super.just get inside the car and you will notice that you are inside a mercedes.the people who build this car they put mind and heart in it.no doubt I recomand this car,machanicaly and estheticaly.every things is special about this car.if you can find one from 1997to2000.because after 2000 model,mercedes change the whole concept of the C230 model.NB.The body of the car doesn't rust,it's galvanised at 30% of metal.
Purchased a new car
Uses car for Work
Does recommend this car
---
A car to get you from point A to point B
by Sports Car Enthusiast from New York, NY | April 29, 2009
A car to get you from point A to point B. Nothing special. It is just you have a prestige name of Mercedes but otherwise the car is nothing special
Purchased a new car
Uses car for Just getting around
Does not recommend this car
---
2000 C230 Kompressor
by Stevo from Nor Cal | January 20, 2008
Fantastic Car! And now with the 2008 C Class out, this car is even more of a bargain. Great hwy mileage (29 mpg) and with a 16.6 gallon tank that's about a 450 mile range! This car doesn't ride quite as nice or as quiet as it's 2008 namesake but the ride and handeling are still quite good. The 4 channel ABS, Traction Control, Stability Program and brake assist make this a safe car to drive, especially for the inexpericed driver (How may of you have heard of a person in their teens or 20's being killed in a single vehicle accident because they lost control of their vehicle?). The Supercharged 4 cylinder performs like a V-6 without the extra weight. The Flexible Service System tells you when the car needs servicing (Usually between 8-13k miles). And to top it off this Car still has classic Mercedes-Benz styling. If you have a college student on a budget that needs a safe and reliable car, this one will fit the bill. Oh and it's fun to drive too!
Purchased a new car
Uses car for N/A
Does recommend this car
---
People Who Viewed this Car Also Viewed
Select up to three models to compare with the 2000 Mercedes-Benz C-Class.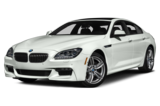 2015 BMW 650 Gran Coupe
Starting MSRP
$89,600–$92,600
Compare
2004 Mercedes-Benz E-Class
Asking Price Range
$2,442–$14,218
Compare
1997 Honda Civic
Asking Price Range
$637–$5,265
Compare
2015 Chevrolet Equinox
Starting MSRP
$22,120–$33,670
Compare
2003 Audi A8
Asking Price Range
$2,966–$7,266
Compare
Featured Services for this Mercedes-Benz C-Class