Average Ratings
---
20 out of 24 people recommended this car.
---
Great family car!
by cargirl from Québec, Canada | January 26, 2014
Bought the Mazda5 in May 2008 brand new. Basic model. Had a recall soon after for the power steering, got fixed and since then never had a problem with the car. Changed the front brakes at 80 000Km and rear at 100 000km. NEVER had any other repairs or issues.No problems with suspension yet. Maintenance was made at the dealers for 5 years and after that a local garage. Read previous reviews, true that it is not that great in deep snow.So I got studded winter tires and that did it. Mazda has been known for its rust issues. My mazda5 has rusty "halos"starting on the metal bars that go through the passenger windows (at 100000km I noticed them). If I wanted I could have them changed for esthetics for 80$ each plus garage time. True the 3rd row is tight, not great for a long trip(I have tried it, sitting there for 2 hours), but does the job for everyday life. We only use the 3rd row occassionnaly (kid's friends or visit). It has now reached the 130 000km and still does the job! For the price and fuel economy compared to similar cars, I think it is a great value!
Purchased a new car
Uses car for Transporting family
Does recommend this car
---
Great Family Car
by Shawn from Milwaukee, WI | November 21, 2013
I've got three kiddos. I dodn't want - and couldn't afford - a huge minivan. This is a perfect mini-minivan. It seats 6, so I've got room for the fam and their stuff. It gets a little uncomfortable when the kids have a lot of things to lug around, but most times, it's the perfect size for us. We took a roadtrip from Milwaukee to Upper Michigan and I was floored with how well-behaved the kids were. They all had enough breathing room. We had a great trip. I drive a 5-seater Ford Escape from Milwaukee to Madison and wanted to drive that car off a cliff - the kids wouldn't stop bugging each other. The Mazda5 is a game-changer for driving around kids.
Purchased a new car
Uses car for Transporting family
Does recommend this car
---
Enjoying my recent purchase
by Happy Mazda owner from Harwinton, CT | August 28, 2013
I've only had the car a few weeks, but it has had a work-out in that time! I have put a quick 1,500 miles on it, taking trips with my children to visit family. It has proved to be very comfortable. My kids (ages 10 & 12) say its the most comfortable car they've ever riden in! And getting 28 miles to the gallon was a great bonus! I love the fact that it has room for 7 people, so I can do carpools for the kids' activities, and then I can put the back seats down and have as much trunk space as I did in the Volvo Cross Country I just got rid of! We are currently packing it up for a 4 day camping trip. It's got the space and versatility we needed, without being a huge gas guzzler.
Purchased a new car
Uses car for Transporting family
Does recommend this car
---
economy car, not
by Arthala from Chicago | June 28, 2013
We owned Mazda5 for 4.5 yrs made 75K, Comfort -not so much very small seats for a big guy, third row seats only for small kids not for an adult, but when folded great cargo space. performance- car is too heavy for a 2.3L engine, and if you step on the pedal, gas economy holds around 20mpg, great exterior and interior design, we had grand touring fully equipped navigation, entertainment system for kids etc. reliability- had to replace suspension twice, transmission very rough, when driving uphill you can expect some difficulty. Very expensive tires and not much to choose from, tpms pain in the the behind every year had to replace them because corrosion from the winter time, had to align front every year lots of knocking, at 25K transmission started to be very rough on 3rd and 4th gear this is known problem to mazda but they do not care they will leave you with the cost,at 35k pressure switch on transmission failed, not covered by warranty, had to replace trans fluid 4 times, last 25K cost exceeded $3000 in maintenance that is more than my 2000 old intrigue ever,
Purchased a new car
Uses car for Outdoor sports (hiking, cycling, etc.)
Does not recommend this car
---
Mazda5
by Joe from Newark,NY | December 12, 2012
I have had my Mazda5 for about 2 months now and I love it! I am consistantly getting about 27 MPG. I think it looks sharp(tinted windows really make it look sharp). It is very powerful for a 4cyl. and handles like a sports car. It is very comfortable and versatile inside. Have not driven it in a lot of snow yet but I think with the standard wide low profile tires that I am going to have to get at least some front snow tires. Overall I am very happy with my Mazda....Zoom, Zoom!!
Purchased a new car
Uses car for Commuting
Does recommend this car
---
Unique, but weak, eeek
by Sporting in CO from Denver, CO | December 18, 2011
First the positives: Though two will be seated uncomfortably, it does seat 6. With the back seats dropped, the cargo area is huge. I put the Mazda roof rack on and fit it with bike and ski racks, so it keeps pace with an outdoors lifestyle. Handling is great and it turns tight for the size which is great in the city. Now the negatives: Super weak suspension. I'm replacing shocks and struts every 35,000 miles. The transmission cooling is also a sore point and you'll find it shifts rough on long climbs or on hot days. The low profile tires ride rough, are more difficult to find and fewer options for snowtires. It lacks traction control, too, so winter driving is sketchy. This car has already cost me more in total maintenance than the last 3 cars combined that I've owned, so it's not really an economy car. Finally, the fuel economy is lacking. I've learned to hold it under 2500 RPM and then I can get better than 28 MPG. Rev'ing more than that results in fuel economy down in the low 20's.
Purchased a new car
Uses car for Commuting
Does not recommend this car
---
sporty but roomy
by momof3 from ashland ky | May 1, 2011
I really like this Mazda. It is comfortable and it loos good. It is 4 CYLINDER but it has good pick up. I was worrid when I went from a 6 cyl but it is just as good. The only issue that really isn't an issue at all is the road noise. It does tend to be a little load especially if you sit in the very back.
Purchased a new car
Uses car for Just getting around
Does recommend this car
---
High Strung Micro Van
by DFG from MA | November 17, 2010
Good car, great handling, very tight. Interesting setup. Good quality, however it is made of mostly plastic (interior). No automatic headlights on our model. Storage in every nook and cranny.
Purchased a new car
Uses car for Transporting family
Does recommend this car
---
Manual Transmission Clutch problems
by PEM59 from New Jersey | August 27, 2010
Overall, the car has been good. Two issues: 1. The tires seem to be more prone to flats than other cars. Very premature Clutch failure - 18,000 miles. Here are experts from two letters to Mazda concerning the clutch: Letter 1 to Mazda USA "We bought a 2009 Mazda 5 with a manual transmission new in October 2008. We were very disappointed when the clutch started slipping with only 18,000 miles on the odometer. We have only owned manual transmission cars for over 28 years. During this time period we have owned 6 other cars from 4 manufacturers. We have always received good life from the clutch in our cars. Until now, The shortest time that a clutch has lasted was 90,000 miles with many lasting over 120,000 miles when we got rid of the car. Our driving habits have not changed during this time period and we have maintained the car. Based on our experience and normal usage, we consider the life of the clutch on this car to be unacceptable." Letter 2 to Mazda Corporate in Hiroshima "Attached is a series of correspondence with Mazda USA concerning a problem with premature Clutch replacement with our 2009 Mazda5. We feel that the response from the Mazda USA is narrow and inadequate. It did not answer the primary question that Mazda needs to deal with: Why did the Mazda clutch fail at 18,000 miles when, with the same drivers and driving style, clutches from other manufacturers have lasted over 90,000 miles? Note that we did not ask about the details of the warranty; we can read that ourselves. We believe it was caused by a manufacturing problem, either in the Hiroshima factory or with a supplier. It seems as if Mazda USA is trying to avoid responsibility. Quality Control is something that Japanese automakers are known for; it seems that Mazda is losing its reputation, especially with us. Regardless of the particular response of Mazda USA in this case or the costs incurred in this case, this problem needs to be dealt with, or Mazda will suffer because of inadequate quality control or management, as has lead to the fall of some of your American competitors."
Purchased a new car
Uses car for Transporting family
Does not recommend this car
---
I love this thing!
by clay282 from Jonesboro, AR | July 1, 2010
Good room, handles great and with the pearl paint and tinted glass... looks great! Love the 5 speed, very easy to drive and since it's geared low it hauls around town pretty quick, even with people on board. The low gearing does cause higher revs on the highway which is why fuel economy isn't any higher. With a 6 speed I think it would probably get low 30's on the highway.
Purchased a new car
Uses car for Having fun
Does recommend this car
---
People Who Viewed this Car Also Viewed
Select up to three models to compare with the 2008 Mazda Mazda5.
2016 Honda Accord
Starting MSRP
$22,205–$34,680
Compare
2015 Ford Fusion Hybrid
Starting MSRP
$26,575–$32,330
Compare
2014 Ford Focus
Asking Price Range
$9,194–$16,570
Compare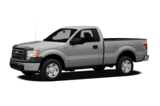 2011 Ford F150
Asking Price Range
$12,798–$35,662
Compare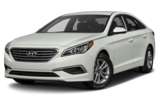 2017 Hyundai Sonata
Starting MSRP
$21,600–$34,350
Compare
Featured Services for this Mazda Mazda5