Average Ratings
---
19 out of 22 people recommended this car.
---
Great Vehicle
by Pat from Kalamazoo, Michigan | January 26, 2016
We bought this Mazda used for the main purpose of transporting 3 grandkids (2 in car seats). Love the fact that this vehicle has a 3rd row which makes everyone happy. The all wheel drive is great for driving in Michigan winters. Took a while to get used to no daytime driving lights but fortunately if I leave the lights on they will shut off automatically. The one complaint I have is the cabin noise. I thought one of the windows was open the first time I drove it on the highway. We're getting used to it now. Overall though we are happy with this Mazda since we have had it for almost a year now and have only had to take it in for oil changes.
Purchased a new car
Uses car for Transporting family
Does recommend this car
---
I'm in LOVE!!
by Luckyme636 from Missouri | December 18, 2015
I researched this vehicle for weeks before buying it. I had previously owned a Mazda and it was a great vehicle so I knew I wanted another Mazda. I needed more seats that most so I knew I needed 3rd row seating. I have read reviews saying the cabin is noisy. I have not experienced that. Very quiet and comfortable ride. The Bose system is amazing and all the bells and whistles make driving this crossover SUV great. The mileage isn't the best but I only drive 15 miles to work and take the kids to sports activities so it works well for us. I have also read reviews claiming that it is a rough ride for passengers. We have had no issues at all with this. Matter of fact my son has very bad motion sickness in cars and he recently read a book on the way to a doctors appointment in the back seat. We have had NO mechanical problems at all. We love this vehicle. I can't say enough about it!
Purchased a new car
Uses car for Transporting family
Does recommend this car
---
Best Value for a Full Size Crossover SUV
by On My 3rd CX-9 from Indianapolis | November 18, 2014
This is my 3rd CX-9 and every one has been extremely reliable, comfortable, great handling (mine are all GTs w/AWD) and I average over 17 mpg. The Bose system is incredible. 3rd row seats are handy with grandchildren. Batteries in remote keys only last about 2 years which is far less than others I've had, but that is only a minor inconvenience compared to the overall reliability of the vehicle. The backup camera is a "must-have" but rain seriously obscures the view with small water drops. The airflow over the back of the vehicle sucks up all of the dirt and water all over the back window and the back of the car. Likewise, air dryers at the car wash do little or nothing on the rear of the car only. Design changes would be suggested for Mazda to solve this problem as it can obscure the rear view. I've never had a major problem with any of the 3, not even to be fixed under warranty. I would recommend this for anyone looking for great styling, great reliability and overall performance and overall value.
Purchased a new car
Uses car for Just getting around
Does recommend this car
---
Lots of Room and Zoom!
by IgoZoom from Lake Arrowhead, GA | October 10, 2014
My CX-9 GT is easily the best vehicle I've ever owned! It handles, accelerates and brakes like a sport sedan, but has tons of room for passengers and cargo. The interior looks great and is made from quality materials. The entire vehicle looks and feels very well built. After 32k miles, it still feels like a new car and hasn't has been problem-free. I plan on keeping it for a long time and highly recommend it to anyone shopping for an SUV!
Purchased a new car
Uses car for Just getting around
Does recommend this car
---
Absolutely love
by lovemymazda from Hollywood fl | October 7, 2014
I just bought my mazda a week ago. I have not had to refill the tank yet, and I drive alot. Its beautiful, and comfortable. It rides so smoothe I didn't realize I was going 85 on the highway. I love it.
Purchased a new car
Uses car for Commuting
Does recommend this car
---
Great car!
by Jb from Dallas, TX | August 29, 2014
I love my CX9 I had many friends that had one and they loved it. The interior is big enough for my over 6' husband and the perfect size for me to get the car seat out without hurting my neck or back!
Purchased a new car
Uses car for Transporting family
Does recommend this car
---
excellent SUV
by car enthusiast from vancouver, canada | November 13, 2013
i have had a BMW X3 and BMW X5. the X3 was more reliable than the X5 which needed front end suspension, tie rods, bushing by 150,000km and several sets of brake pads by 200,000km. bought a Mazda CX9 18 months ago and have clocked 70,000km(42,000m). travelling Canada to southern California twice a year , around Pacific Northwest and west Canada. this car is extremely comfortable for long rides. never gets tired. comfortable seats. suspension is outstanding for a large SUV. no bouncing because long wheel base, absorbs road imperfection good, corners well for such a large heavy SUV. mazda did great work on suspension. mechanically sounds , absolutely no problems. reported problems with differential and transfer case. i am not an engineer, but i believe the oil used by Mazda is not good enough, it changes viscosity, composition and transfer case and differential starts to heat up. i have ask Mazda to change all differential and transfer case oil at 40,000km(24,000m) and i will continue to do it every 40,000km. gas mileage is poor, not better than 22mpg on highways , sometimes 24-25 with flat highways but as soon as going up or loaded, down to 18-20mpg. not the best. engine is powerful enough for anything needed and yes, the transmission gears down to 4th going down hip or slowing down but it is fairly smooth and does not disturb my driving. interior components, plastic and other materials have stand good for now, no strange noise, no need to replace or adjust anything. exterior is great, standing sand, dust, snow and salt on highways. do not have the navigation system so cannot have any complain. bluetooth works good but not perfect. the original tires are mediocre so i put Michelin Lattitude and are only 70% used after 70,000km. excellent in rain and good in snow. overall, it is an excellent big SUV rate at 4.5
Purchased a new car
Uses car for Just getting around
Does recommend this car
---
Loudest Car I've Ever Owned!
by Spot Dog Cam from Atlanta, GA | April 24, 2013
The car was so loud, we took it in to see what was the matter! The mechanic said he'd heard several complaints about the cabin noise and that was just par for the course with the CX9. The suspension is terrible too. People in the back seat are thrown into each other just by taking a slow turn. And don't even think about writing or reading if you're prone to motion sickness - the passengers feel almost correction made by the driver. If you test drive one, you will want to take it on a rough road, a curvy road and the highway to make sure you don't have a loud one. My friend owns one that's not loud at all...
Purchased a new car
Uses car for Transporting family
Does not recommend this car
---
MAZDA CX -9 GRAND TOURING
by SKYLINER from Reading, MA> | March 10, 2013
Resaearch suvs over a one year period. A great value for the investment. Pro: Techical features, comfort, bose stereo, lift gate, etc. Fit and finish. Overall quality. Con: Punishing ride with 20 " wheels. ( GT not available with 18". ) Gas mileage: 19 highway. Not acceptable in today's world. Bought new in January. 3000 miles. Was told would improve. Doubtful. Don't think I'll be owning long term
Purchased a new car
Uses car for Transporting family
Does recommend this car
---
Worse SUV I have owned
by CX9 from Lubbock, TX | February 13, 2013
CX9 drive is BAD. Wind noise is extremely BAD Suspension is HORRIBLE. I would not recommend this SUV to anyone. Gas mileage is not any good for an SUV this size.
Purchased a new car
Uses car for Work
Does not recommend this car
---
People Who Viewed this Car Also Viewed
Select up to three models to compare with the 2012 Mazda CX-9.
2015 Volkswagen Jetta Hybrid
Starting MSRP
$31,120–$31,120
Compare
2010 Volkswagen Passat
Asking Price Range
$6,263–$13,291
Compare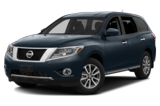 2015 Nissan Pathfinder
Starting MSRP
$29,780–$43,250
Compare
2012 Subaru Forester
Asking Price Range
$12,136–$22,124
Compare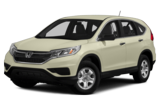 2015 Honda CR-V
Starting MSRP
$23,445–$32,895
Compare
2016 Subaru Outback
Starting MSRP
$24,995–$33,395
Compare
Featured Services for this Mazda CX-9