Average Ratings
---
19 out of 21 people recommended this car.
---
So Far So Good
by CoachMark from Concord, CA | September 22, 2014
I finally replaced my 1999 ML430 and looked far and wide for a decent crossover SUV that would act like a car when driven. The CX-9 drives like a car and handles very nicely on both freeways and country roads. The AWD version of the Grand Touring comes with 20 inch tires, which creates a ride not as smooth, but that's a small thing compared to the rest of the CX9. The interior is very high quality for a reasonable price, and the gas mileage is as advertised, and if you use cruise control and travel at a speed 70 or less on the freeways, you can do a bit better than the quoted 24 mph. The back has plenty of room, which I use every weekend as a coach. I do recommend getting cargo mats to protect the carpeting in the back. The dealership is a bit pricey, but you can get a quality cargo mat for about $120 through third party vendors.
Purchased a new car
Uses car for Outdoor sports (hiking, cycling, etc.)
Does recommend this car
---
Great family car
by In the family from Chicago area | October 28, 2013
We have two kids and a dog, and often host visiting family, so when it came time to (reluctantly) give up my Subaru Outback I went looking for 3 row vehicles. We live in the snowy upper Midwest, and I was commuting 25 miles each way to work on 2 lane county roads, so AWD was a must. For many cars, the trim level that includes AWD pushes the pricing to the top of the range. That knocked the Toyota Sienna, Ford Flex and GM CUVs off my list. I liked the way the CX-9 handled when I drove it, and was thrilled to discover that I could get AWD in the Sport model. My CX-9 has AWD and the heated seats/rear camera package, which fits our needs exactly. We've put 50K miles on our CX-9 since the spring of 2011. I love love love my car. It's comfortable and fun to drive, there's great legroom in the 2nd row for my tall kids, the cargo area holds the crate for our 60 lb mutt, and the car transforms nicely to hold grandparents/friends in the 2nd row and kids in the way back when needed. I take it in to my dealer for regular service and have had absolutely no issues. The only complaint I have is the gas mileage, but if that's the price I pay for a mom car that doesn't *feel* like a mom car then so be it. And weirdly enough, I'm not alone! Two of my sisters-in-law have chosen the same car for the same reasons -- one in the Midwest, one on the west coast. And no, we don't have a Mazda salesperson in the family or shop for cars together -- I just think Mazda has done a good job of anticipating modern family needs.
Purchased a new car
Uses car for Transporting family
Does recommend this car
---
Something to be desired
by no sunday driver from Ft. Worth, TX | August 9, 2013
Bought this used from private seller for my wife. My only real complaints are the gas mileage and transmission. City and hwy combined- wife reported 18.25 mpg. (I could of gotten at least 19mpg) because I'm a coaster. Transmission has manual shift option and has a 1-2 second delay when down-shifting which I find annoying. Up shifts fine. Changing the oil was a breeze by the way.
Purchased a new car
Uses car for Transporting family
Does recommend this car
---
Worst reliability of any car I have owned
by hoss from Connecticut | January 11, 2013
This is my experience after 17000 miles with this car and not so much a review, I just felt that I need to share this with those considering a purchase of a CX9. Transfer case failed at 3500 miles gradual whining sound at low speed (over 3 weeks in the shop…national back order) I was told that it had over heated and the oil had turned to sludge Minor electrical issues with windows. Car uses a quart of oil every 2500-3000 miles, Mazda says that this is with in their guide lines….guidelines state that it can use a quart every 1500 miles. Breaks started pulsating at around 9000 miles (beware; it is not covered under the 3/36K bumper to bumper warranty. Transfer case failed again at 16,000 miles. Whining sound at low speed, Technician refered to it as cooked Transfer case failed again at 16,800 miles. Loud whining sound at low speed, I was told the bearings were too tight Whining in 3rd transfer case, but I am now told after Mazda USA contacted dealer, that it is normal for the car. Mazda will only provide $30 a day for rental, so if your car is in the shop, keep in mind that a 2 wheel drive economy car typically cost you around $45 a day, and you may end up like me carrying a 3 and a 5 year old for half a mile in the snow to get home ¿ Conclusion: I think most of you know I do not recommend this car, but fortunately it's just a car. I am not sure how Mazda has swept this under the rug, but they should call and voluntarily recall every owner of a 2010, 2011 and 2012, (I have been told the older ones had a different case….not sure of 2013) and replace their transfer cases with a reliable transfer case regardless of failure or not. I have been told by a Mazda tech. that even a failing transfer case can continue to operate for 20-30,000 miles before it physically fails, so you may be driving a bad one and only find out when it finally leaves you stranded with no factory warranty. If your car is a 2010, 2011, 2012, you should have the transfer case inspected, because most people may not notice the gradual deterioration. Mine started sounding louder at very low speeds, especially when cold. I have no respect for Mazda, because after 3 phone calls to the original Mazda rep. (Dan) I have never gotten a call back. Mazda has a big following, and It's a shame what Mazda is doing, because with the internet today, consumers can get the word out.
Purchased a new car
Uses car for Transporting family
Does not recommend this car
---
Dont trust this dealership
by Cynthia from Linden nj | October 4, 2012
I just came to see this car , previously calling and asking to make sure that its was available so that i would not waste my time coming here, anyways turns out they posted the car online having 25,000 miles and the carfax show that was inspected when it had 43,000 miles, you make your own conclusion, not only they are not beein honest with the public , they are also trying to ilegal things
Purchased a new car
Uses car for N/A
Does not recommend this car
---
glad i chose this car
by mazda lover from kansas city | October 1, 2012
I did a ton of research before buying this SUV. I love this vehicle and am so glad I bought it. It is comfortable and solid to drive. The controls are convenient and easy to access. If you are debating between the CX7 or the CX9 I would highly recommend the CX9 to give you the third row. It's not very roomy, but I'm 5' 4" and I can fit back there fine. So can kids. For short distances this isn't an issue. My neighbor regretted not getting the CX9 for this very reason. I also like the split console. I would not choose black carpet next time though. Really shows dog hair. The seats are easy to fold and slide. But cleaning the second row floor is tricky because of the seat tracks and odd shape of the carpet to fit around the tracks. Overall the car is awesome. Buy it!!
Purchased a new car
Uses car for Transporting family
Does recommend this car
---
I found a keeper
by Customer service is a must from Pearland, TX | August 13, 2012
When I bought my Mazda I was very nerves, this was going to my first big purchase on my own. So many things going through my head. My last car that I bought at a different dealer ship was what I felt like a quick buy. Two years later I sell it because it wasnt what I wanted or needed. I walked in to Mazda and didn't feel overwhelmed. I didn't have 5 different sells men walking toward me only seeing money signs. The sells man that helped me find my perfect car was very helpful, explained in detail everything I needed to know and was with me every step of the way. Even now when I go get oil changes everyone is smiling and very nice. I have no regrets and I am still loving my new car.
Purchased a new car
Uses car for Commuting
Does recommend this car
---
Mazda CX-9
by many cars bought from Lexington, KY | April 9, 2012
This is the fourth Mazda I have purchased and my overall experience with Mazda has been a pleasant one. This differs from the two Mazda 6s and the Mazda 3 that I have purchased. Much larger and more equipment than my previous Mazda's. Rides nice like a car, however you still are in a SUV crossover so don't let the car like ride fool you. The exterior is nicely designed, and the interior on this model leaves little to be desired. My biggest complaint other than pricing would be access to the third row, although I doubt other models similar to this are any easier to access. Overall great vehicle.
Purchased a new car
Uses car for Transporting family
Does recommend this car
---
ALRIGHT
by nobody from Anchorage | March 12, 2012
I currently own the car and the one only thing that I don't like about the car are the seats seem hard. The seat belts at the back seats couldn't be lowered like the ones in the front.
Purchased a new car
Uses car for Transporting family
Does recommend this car
---
CX-9 - Love it!
by Mazda Lover from West Central, Illinois | January 23, 2012
We've wanted one since they came out - and finally traded in our MPV for a 2011 model CX-9 Grand Touring. We've owned it now for about 3 months. We have the AWD model, and it has been giving us 20+ MPG, love it. Really can't say enough about it. It's got a lot of power, smooth quiet ride, and the leather interior is top-notch. It's given us the 7 passenger comfort we wanted from our van, without the "not so coolness" that a van carries along with it. Very happy is an understatement. Zoom Zoom!
Purchased a new car
Uses car for Transporting family
Does recommend this car
---
People Who Viewed this Car Also Viewed
Select up to three models to compare with the 2011 Mazda CX-9.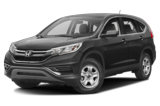 2016 Honda CR-V
Starting MSRP
$23,845–$33,495
Compare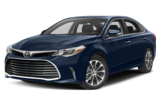 2016 Toyota Avalon
Starting MSRP
$32,650–$40,450
Compare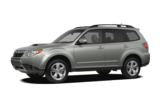 2010 Subaru Forester
Asking Price Range
$7,493–$18,053
Compare
2010 Subaru Outback
Asking Price Range
$7,822–$18,326
Compare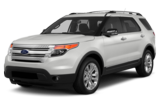 2015 Ford Explorer
Starting MSRP
$30,700–$43,100
Compare
2011 Toyota Camry Hybrid
Asking Price Range
$8,754–$18,126
Compare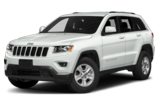 2014 Jeep Grand Cherokee
Asking Price Range
$18,649–$39,001
Compare
Featured Services for this Mazda CX-9