Shopping for a compact family sedan can be as confusing as sorting through the selections in the cereal aisle at your local grocery store. So many options, yet it all comes down to what gives you the most value for your money. The 1995 Mazda 626 LX can boast about its V-6 engine and nimble handling, but it may not fit every family's shopping list in other areas. And besides, it's got one quirky little feature that may start some serious marital squabbles. She: I couldn't help but think about my sister you know, the one who subscribes to the Tightwad Gazette when we were testing the 626. She's in the market for a compact family sedan, but I'm sure she'd X the Mazda off her list based on price alone. It costs more than $22,000! And the big question seems to be do you get $22,000 worth of car, especially when you compare its roominess and features to other entries like the Chevy Lumina? He: Wait a minute. Is that the same sister who talks about saving dryer lint and making Halloween masks out of it for her kids? And don't they already have a minivan with only 90,000 miles on it? For heaven's sakes, why would they even consider buying a new car. She: Well, she is and I think she's very mainstream in the way she shops value is important to her. And she will buy new if the vehicle and the price are right. I can almost anticipate her questions about the Mazda. Do you get a lot for the money? Is it roomy enough for a family of four? Does it appeal to style-starved Moms who've been stuck in rather mundane-looking vehicles? And wait until I tell her about that awful feature I call the "marriage-buster. He: The answers to her questions are no, no, and no. And don't call me buster. She: You're so silly and if you're not going to explain it, I will. It's a swinging vent on the instrument panel that works like an oscillating fan. But it drove me crazy because I don't like air blowing on me and you do. And it was always too cold. It reminded me of an old-fashioned electric blanket, one without dual controls. And you always had control of it, for some reason, just like you do with the TV remote. It made me angry. He: I guess hyperbole is your strong suit, sweetie. So let's get serious for a minute. For one thing, when was the last time I watched TV? Even more important, when was the last time I won an argument with you ? Leave me my small victories and my swinging vents. A Mazda exclusive, I might add. She: I'm going to add one more complaint about the Mazda instrument panel and then I'll say some nice things. The cupholders are a nice stationary design, but they aren't big enough to hold a mug, a juice box or a Big Gulp. In addition, the cupholders block access to the 12-volt outlet, making it difficult to have a drink up front and talk on a cellular phone at the same time. Hey, these kinds of things are important to us spoiled American drivers. He: That's a nice mental picture you drinking your Big Gulp, gabbing on your cell phone and trying to shift the five-speed transmission. Your son Phil and I actually gave the 626 the acid test this past weekend when we dashed up north to do a little trout fishing. We were really impressed by how much junk we could stuff into the trunk, but less thrilled by how small the cabin feels, especially after you've driven 250 miles at a stretch. Our northern Michigan friend Uncle Jim, who is about my size, had a succinct observation about the Mazda's size and features. He said: "Not much car for 22,000 bucks, huh? She: I was disappointed to learn that items like antilock brakes are optional. But more importantly, I had the feeling that the 626 just hasn't caught up with the rest of the market. Sure, it was a commendable car when the last redesign came out in mid-1992. At the time, the styling looked fresh and the V-6 engine put it a cut above other entries like the Honda Accord. But now we've got competitors like the new Taurus an e Dodge Intrepid, which raised the bar on styling, and the '95 Lumina, which may not have the greatest looks, but gives you a lot of value for the money. You can get a comparably equipped Lumina for thousands less than the 626, and it's way bigger and more powerful. He: Let's give the Mazda its due. I wouldn't pitch this as your typical family sedan. It's light and it's nimble, with plenty of zip and the added bonus of great gas mileage. I see this more as a car for couples without kids, or with grown kids, who don't need the extra space, but do like the convenience of the four-door design. The 626 looks and feels sportier than a Camry or an Accord. You can read that two ways: On long trips, that sporty suspension can make for a rougher ride. A few more inches of wheelbase might help improve the ride quality, and give you more interior room to boot. She: And they could have paid a bit more attention to quality little things like uneven seams around the passenger air bag door. Definitely things that a person who'd make a Halloween mask out of dryer lint would notice. 1995 Mazda 626 LX Type: Front-engine, front-wheel drive, four-passenger sport sedan. Price: Base, $19,975; as tested, $22,420. What's new for '95: Optional DX convenience package with air conditioning, AM/FM cassette and carpeted floor mats Standard equipment: Variable assist power steering, power brakes, cruise control, tinted glass, intermittent wipers, full velour cloth upholstery, AM/FM stereo cassette with four speakers, 60/40 split fold-down rear seats, tilt steering column, power windows, power locks, center console with covered storage and two cupholders, lighted passenger visor vanity mirror. Safety features: Dual air bags, antilock brakes (optional), anti-theft alarm (optional). Options on test vehicle: LX premium package with 8-way power driver seat, power sliding glass moonroof with sunshade and tilt, antilock brakes, anti-theft alarm, heated door mirrors, remote keyless entry system, passenger assist grips, 6-speaker audio upgrade, lighted driver visor vanity mirror and carpeted floor mats ($1,995) EPA fuel economy: 21 mpg city/26 mpg highway. Engine: 2.5-liter V-6; 164-hp at 5600 rpm; 160 lb-ft torque at 4800 rpm. Transmission: Five-speed manual. Competitors: Ford Taurus, Chevrolet Lumina, Dodge Intrepid, Honda Accord, Toyota Camry, Mitsubishi Galant, Subaru Legacy, Volkswagen Passat, Pontiac Grand Prix, Buick Regal, Oldsmobile Cutlass Supreme. Specifications: Wheelbase, 102.8 inches; overall length, 184.4 inches; curb weight, 2906 pounds; legroom, 43.5 inches front/35.8 inches rear; headroom, 38.2 inches front/37.2 inches rear; shoulder room, 55.1 inches front/54.7 inches rear. 12-month insurance cost, according to AAA Michigan: $1,029. Rates based on an average family of four from the Livonia area whose primary driver is aged 40 with no tickets who drives 3-10 miles each way to work. Rates reflect multicar discount and, where appropriate, discounts for air bags and seat belts. Where built: Flat Rock.
---
People Who Viewed this Car Also Viewed
Select up to three models to compare with the 1995 Mazda 626.
2017 Chevrolet Malibu
Starting MSRP
$21,680–$30,975
Compare
1997 BMW 540
Asking Price Range
$2,187–$5,139
Compare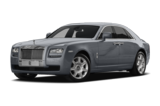 2010 Rolls-Royce Ghost
Asking Price Range
$110,208–$163,272
Compare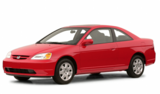 2001 Honda Civic
Asking Price Range
$1,016–$7,132
Compare
Featured Services for this Mazda 626