Average Ratings
---
8 out of 9 people recommended this car.
---
This dealer is the worst
by Tom from LA | August 22, 2012
To be honest!! Too bad service!!! They cheated the customers. After they received the money, they will get more and more money from you !!!
Purchased a new car
Uses car for Having fun
Does not recommend this car
---
Great Car
by David from Dallas | March 20, 2012
I bought this car used because of the styling and the $80k price point, it has not disappointed! I am surprised at the attention it gets. It is my daily driver and so far I have had no mechanical issues. It is not the fastest or best handling sports car but for the money, styling and 4 seats it is difficult to beat. And, by not driving the car hard I have consistently averaged over 18 mpg's, city and highway, which was a nice bonus.
Purchased a new car
Uses car for Just getting around
Does recommend this car
---
Maserati, Corvette, Rolls Royce, Jaguar
by Jamestank from Chevy Chase, MD | March 12, 2012
I have owned many cars over the years and I rate the Jaguar Sedan Vanden Plas(2005) The Rolls Royce Silver Spur, the Maserati GT and the 2004 Corvette as my favorite cars for comfort, driveability, dependabilty, style/looks and value.
Purchased a new car
Uses car for Commuting
Does recommend this car
---
Maserati GranTurismo
by N$ane Duane from Granite Bay, CA | April 16, 2011
Awesome car! Great fun car with excellent quality. I love the interior. I just sold my Maserati Quattroporte and really enjoyed it too.
Purchased a new car
Uses car for Having fun
Does recommend this car
---
Awsome styling and engine whine
by Eliot from Alexandria, Va | November 17, 2010
Never owned a more admired car in my life! Rich interior with great smelling Italian leather. LOVE the Ferrari engine noise as you paddle shift through the great six speed transmission. Only a couple thousand have been imported into the U.S. guarantees an exclusive ride. Best deal is to buy previously enjoyed..you can usually buy @ 30-40% discount off of list. Bumper to Bumper 48mo 50,000 mile warranty transfers. Only problem has been 2 blown tires after hitting potholes and a bent rim ($1700!). No spare means a tow to the hosipital for a couple of days. Mazz will pick up the tow! 2 sets of clubs fit in the trunk. Great smooth ride and 23MPg!
Purchased a new car
Uses car for Having fun
Does recommend this car
---
Maserati my first
by 1269 from | March 17, 2010
This has to be one of the most beautiful looking cars I have ever seen. I get a lot of looks from women and even guys (which makes me a little nervous). It has stunning lines and it takes a corner and you don't even know you are taking one. With that said, there are some issues. First of all the gas mileage is pretty bad (OK so you might expect that). The ride is REALLY rough, and if you ever come near a pothole you've got a flat tire. While I am driving it I can feel every pebble on the road and I mean every pebble. So, if you like that it is a great ride. Definitely not as smooth as my old Mercedes CL class. The pick up is OK, but my CL was much faster. It also, starts kind of funny. The dealership just said, it's Italian. Overall happy with the car, but it does drive me a little crazy how careful I have to be with it.
Purchased a new car
Uses car for N/A
Does recommend this car
---
Best Maserati I have owned
by Multiple owner from Murrieta, CA | July 13, 2009
This is the third Maserati that I have owned. I ordered this car and traded in my 06 Maserati Gransport. 100% different car then the Gransport. This is a fast "touring" car, built for driving. I have already put 18k miles on it with no problems (except tires @11k and few check engine lights, that got corrected fast) I think this car is first class, I had a Maserati coupe, then thought I would upgrade to a Lambo Gallardo, did not like the Lambo at all (was a 05 egear) people said I downgraded back to the gransport, but then again most of those people only read about these cars in mags...they don't drive them, I consider the Maserati a MAJOR upgrade from the Lambo, Yes I have owned both! The Gran Turismo is the best sports car I have owned, and again, its class with old school respect with a new look, not a tractor engine.
Purchased a new car
Uses car for Having fun
Does recommend this car
---
Unimaginable
by Sunny from Clearwater, FL | April 7, 2009
This vehicle offers more than meets the eye. Sure the name Maserati gives it a boost in terms of performance and luxury, but this is no mere Maserati. This car is like driving a Ferrari 599, except the fact that it does not have the Ferrari logo. Hmm. So it has the basics. Navigation, bluetooth system, power everything, BOSE sound system, dynamiclaser cruise control, leather steering control blah blah blah When you first step in to the car, you consider yourself different from the rest of the "Crowd". This car handles like its on water, with no under or oversteer at all. (That doesnt mean you cant drift with it. Deactivating traction and sport mode, and youll make donuts easily) Did I mention the xenon headlights and the LED brake lights. Nothing special right? Those taillights are LCD40, a new kind where they shine superbright. I could go on and on and on about this car, but do yourself a favor. Take a test drive of this baby and you will understand what Im talkin about. Remember you have to be rich to buy this, so think thrice before you buy it. Im a hardware engineer, so I got some loose change to burn off. In all, a marvelous car with necessities not found in any car.
Purchased a new car
Uses car for Having fun
Does recommend this car
---
Awesome
by mad dog from hollywood, california | January 3, 2008
this car is totally sweet, amazing, spectacular, luxuorious, fastest car i have ever seen in my entire life. i own every kind of maserati but i have to say this the best of them all.
Purchased a new car
Uses car for N/A
Does recommend this car
---
People Who Viewed this Car Also Viewed
Select up to three models to compare with the 2008 Maserati GranTurismo.
2017 Ford Expedition EL
Starting MSRP
$48,936–$68,996
Compare
2008 Volkswagen Rabbit
Asking Price Range
$3,931–$9,335
Compare
2014 Audi Q5
Asking Price Range
$26,068–$41,392
Compare
2015 Mercedes-Benz E-Class
Starting MSRP
$51,800–$103,200
Compare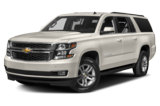 2016 Chevrolet Suburban
Starting MSRP
$49,700–$67,440
Compare
2016 GMC Yukon XL
Starting MSRP
$51,015–$71,025
Compare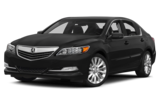 2014 Acura RLX
Asking Price Range
$24,211–$35,171
Compare
2015 Porsche Macan
Starting MSRP
$49,900–$72,300
Compare
Featured Services for this Maserati GranTurismo