Average Ratings
---
17 out of 20 people recommended this car.
---
Too Small Inside for Ave Size Man ..
by Retired from Wi | August 27, 2016
Bought the Car Used in 2010, since my 2005 Lincoln Town Car wouldn't fit in my New Summer Home for Retirement, single Car Garage.. Too Wide.. This car fits but its Too Small INSIDE to get in and out of .. ( I'm only 5'11" and 200 lbs) Needs the Adjustable Tilt Wheel and have to push the Seat back to get out..The Memory seat doesn't work Half the time.. And the WHEELS Corrode and Tires leak Air and have to be Grounded and ReSealed .. Drove it the 1st Fall to Our Place In Fla and couldn't wait to get out of it after driving more than a few Hundred Miles at a time.. Too Small ! left the car down there( has 1 Car Garage Also) ..Flew Home and Bought a Bigger Car to drive around in our Summer Home Town.. Maybe OK for Women & Small Men , but not for Ave to Tall or Fat Men !
Purchased a new car
Uses car for Just getting around
Does not recommend this car
---
Most luxurious car I've owned
by Injin's MKZ from Jacksonville, AL | July 17, 2015
Bought the car new in 2008. Very attractive. Very comfortable and enjoyable drive. A lot of nice features, including Bluetooth, heated and cooled seats, It was a very reliable vehicle. Never any problems.
Purchased a new car
Uses car for Transporting family
Does recommend this car
---
no g p s
by joe from fla | January 12, 2012
why do these late model american cars have no gps any model with gps as sdandard equipment in 2007+?
Purchased a new car
Uses car for Commuting
Does not recommend this car
---
Excellent vehicle!
by ProfessorD from Queens, NY | November 3, 2011
I purchased my vehicle used, and many SWORE it was brand new...including other car enthusisasts. This vehicle has a lot of standard features that causes it to stand out from others. Bluetooth, rear park assists, heated and cooled seats, dual climate control, multiple car charger outlets, and much more! However, there are some features that don't make sense. For instance, the tire pressure monitor tells you a tire is low, but doesn't specify which tire! Nevertheless, I am very satisfied with my purchase.
Purchased a new car
Uses car for Commuting
Does recommend this car
---
Best car for the money
by EVBOnline from Washington DC | November 1, 2011
At 26k miles, my newly purchased Lincoln MKZ is the answer to all my wishes when it comes to a car. It looks great, it is very comfortable, and I have not had a single problem so far. The car proved to be a great buy, and I am very happy with my choice.
Purchased a new car
Uses car for Commuting
Does recommend this car
---
great first car of my own. but terrible on rain
by josh from charleston, wv | March 2, 2011
i got a 2008 mkz in navy blue with all the options as my first car of my own from my parents. we got it real cheap and i knew i wold love it considering i previously drove a ford truck. i loved this car and the fact that it got good mpg except sadly it slid on the rain and snow very easily. one day i was driving on the interstae in a storm and a semi truck drove by and i hydroplanned and bounced like a ping pong ball. my car was totaled but only because one of the trucks that hit me had a huge wench on the front that totaaly busted everything under my hood. i now drive a bmw 325 and hate it. i would trade the bmw for a lincoln any day. in fact my parents are thinking about getting me another mkz soon.
Purchased a new car
Uses car for Just getting around
Does recommend this car
---
Love this car!
by Smartlady from Orlando, FL | October 26, 2010
This car is not only beautiful but has great performance as well. Very responsive. Love the interior, everything is well located. Extremely large trunk with turndown back seats for even more trunk capacity. I receive more compliments on this car than any I 've ever owned. All of this and recommended by CR as well. How can you go wrong?
Purchased a new car
Uses car for Just getting around
Does recommend this car
---
Great auto, except
by MNFinn from White Bear Lake, MN | October 21, 2010
A marked improvement in overall comfort, especially the noise level than the 2006 Milan I drove. The quality of the exterior is definately Lincoln quality. The interior is just a step above of a std Ford, nothing really exceptional. The interior noise level is comfortable and quite, which makes a long distant driving, a pleasure! The rear suspension could be better isolated to minimize the "rear wheel slap" crossing pavement sections. I had to up grade the Michelan tires because the car in winter snow/ice and heavy rain felt like the car was inclined to float/water plane, scary! The lack an initial height opening of the rear trunk is a pain in the butt, especially when my wife keeps reminding me, how stupid Ford is as she wipes her hand cleaning the accumlative dirt/grim/snow! Same design flaw as the Milan. Ford designers must have been on a coffee break/nap time? The noise of the engine at idle is noisy/loud and very noticeable when standing next to it. Not acceptable for a premium car! My Milan was quieter and my Geo Prizim, you can't tell its even running. I like the feature of button select transmission lockout (similar feature on my 2002 Sable wagon) except it should have locked out the 5th gear vs the 4th. Otherwise, transmission at select auto-cruise is as effective cruising down the mountains as well as up the mountains maintaing the constant selected speed. The front seat could have been another 1-1 1/2 inch wider to minimise the left edge raised "contour effect" from eventually "biting" into the left thigh on a all day long distance drive. The comfort level sitting for long distances in the back seats are uncomfortable, not "body comfort" designed. The Milan was a more sure-footed car in snow and/or wet rain covered highways. The reason I believe the car is lighter and tires were narrower. I would have purchased a new 2010 MKZ this fall except my salesman retired and no one from the dealer gave me a call even though I have all my car work/maintenance done at the dealer. My dealer has been outstanding in service, customer satisfaction since I bought my first Sable in 2002. Since my car has 46K miles and I've purchased the $300+ license plates, we'll drive it for another year. Sure would have liked to have tried the 2010 improvements except, it's sad the Ford engineers haven't solved the problem on how to initially self-raise the rear trunk when opening. It's just amazing how Ford marketing/engineering doesn't solicit customer "feedback" from it new car buyers, similar to what they did when the new Ford Taurus' were introduced. That was an effective customer loyalty tool, made one feel like one was a part of the Ford family. It seems all Ford wants to know is, how is the dealer doing thier job so they can "beat-up" the dealer.
Purchased a new car
Uses car for Transporting family
Does recommend this car
---
My MKZ
by Bob from Suffolk County, NY | September 30, 2009
One of the nicest styled cars for the 2008 model year. Comfortable, rides well, and people admire the vehicle. I do recommend the car highly. The only disappointment was that it doesn't have full power steering.
Purchased a new car
Uses car for Commuting
Does recommend this car
---
The first upscale car I've owned
by Chem man from Missoula, MT | September 23, 2009
We looked at the car and thought it was a good-looking piece of motordom, and a big step up from the car we were currently driving. Ford (Lincoln) has a reputation for good reliability, and much better than the one we were driving. When we test drove the demonstration car, we were really impressed with its handling, and comfort. Also, its noise level was much lower than the "old car." We ordered the MKZ in dark blue ink, and had to wait 6 weeks for delivery, our first disappointment. When we finally got the car, it was everything we expected, with minor irritations, but overall, we are pleased with its performance and comfort. We got the all-wheel drive (We live in Montana) which has worked well for us on city streets and country roads. We enjoy the dual heating/cooling zones, as well. The interior is good-looking and impressive. We also enjoy the heated/cooled seats, especially because the color is a "heat magnet." We are cooled in summer heat in a very short time. Air conditioning is very adequate in summer, and heaters work well in the winter. On the negative side, There's no lifting of the trunk lid when the latch is released, no handle, and you have to use your fingernails to actually lift the lid! Also, the shifter has no options for gears other than"low" and drive, The old car had an "autostick" which allowed me to downshift when going down mountain roads, or to control the braking with the engine, It seems that with the shifter controlled mainly by the computer, it would be easy to have that control available....A little programming and it would be done. It would add a bit of sportiness to the car for those of us who are young at heart!
Purchased a new car
Uses car for Just getting around
Does recommend this car
---
People Who Viewed this Car Also Viewed
Select up to three models to compare with the 2008 Lincoln MKZ.
2015 Chrysler 300C
Starting MSRP
$38,070–$44,895
Compare
2014 BMW 740
Asking Price Range
$29,073–$55,481
Compare
2013 Lincoln MKS
Asking Price Range
$15,995–$30,771
Compare
2014 Chrysler 300
Asking Price Range
$15,720–$27,728
Compare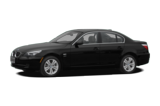 2008 BMW 535
Asking Price Range
$7,663–$17,399
Compare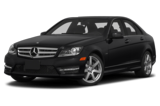 2013 Mercedes-Benz C-Class
Asking Price Range
$13,746–$32,642
Compare
Featured Services for this Lincoln MKZ