Average Ratings
---
20 out of 26 people recommended this car.
---
Pros and Cons
by Long time Lincoln owner from Thaxton, VA | October 15, 2015
This is our first SUV. Over the years we have put over a million miles on 4 Lincoln Town Cars. Repairs were minimal on all of them, so thought this would be a good buy. My wife is handicapped, but this MKX serves her well by being so easy to get in and out of with its power seats. And for us, the ride is excellent as well as the handling. We do like a number of the "gadgets," but some of them are a disappointment. The GPS system sometimes borderlines on being a joke. A Garmin GPS is a much better product. Also there are times when the system has a mind of its own. What it did yesterday, it will not do today. Frequently all the settings return to default for no reason at all. We just processed our first problem, a check engine light. It was also time for the 90,000 mile service I am still in shock. The engine light revealed a problem that "Lincoln is aware of." (quote from the service manager). Bottom line, to do the 90K service and do the repair that will take care of the check engine light will cost us almost $900! That is with our "full coverage" warranty still in effect. Very disheartening to say the least.
Purchased a new car
Uses car for Just getting around
Does recommend this car
---
BEST CAR IVE EVER OWNED! ONLY LINCOLN FROM NOW ÓN!
by 2011LincolnMKX from Bellmore, NY | May 22, 2015
I love this car!!! I bought it pre-owned in November 2014 with only 15k on the clock. Let me say that this is the most stunning, elegant vehicle I will ever own. It corners like a racecar-I never expected that!! Best bang for the buck with interior features (ambient lighting, heated steering wheel, air cond' seats, incredible premium sound, plus really advanced MyTouch system wiht gas prices, weather, sports scores, etc) are all extremely useful. I have the 20" chrome wheels and LOVE them. Real wood (not that stuff used by other companies.) Power fold seats. PANORAMIC=LOVE!!!! Nice v6. No wind noise. Very safe and reliable!! STUNNING, beautiful car. Lots of safety+ power, very refined! Power fold 3rd row. Sure as heck beats that ugly triangular suv thing called the srx.. Will only buy Lincns from now on. Best car out there!
Purchased a new car
Uses car for Commuting
Does recommend this car
---
Smart looking and refined luxury
by DarkHorse from Washingtin, DC. | September 24, 2014
I bought this MKX while looking at and test driving a variety of SUV's from Ford, SAAB, GM, Toyota and BMW. I found this to be the roomiest other than the fords and to have the best fit and finish overall. The quiet ride and the smoking hot exterior look were particularly pleasing. The two tone metallic copper on black leather seats, dash and door panels really add a fine touch. The power is there but hesitant like most SUV's. I drive in a very congested area and occasionally you have to step hard on the gas to change lanes if you are going to get any chance but the car is not a turbo so don't count on that. Unlike it's European cousins this car uses regular gas which is also a big cost savings though even with conservative driving I only average between 16 and 18 miles per gallon so if that's an issue for you, be aware. All in all I really like this car and other than my Porsche 968 this car is the only one where people actually take the time at stop lights and parking lots to talk to me about it and compliment the look.
Purchased a new car
Uses car for Commuting
Does recommend this car
---
Happy in New York
by Bunker C from Albany, NY | June 7, 2014
My 2011 MKX has proven to be something more than what I thought I was buying, a pleasant surprise. This is my second MKX, my first being a 2008. The 2011 is a much improved car vs the earlier version. I have had this car for 1 month at this writing & am enjoying it thoroughly. What I first noticed is how much quieter it rides which adds to its' touch of class. It is arguably the best looking SUV on the road, a classic design, however it is much more than just a good looking ride. My 2008 MKX was AWD, the 2011 is FWD the difference so far is about 6 MPG better gas mileage than before a very nice surprise. The redesign seems to be centered around technology, everything now is electronic all very nice but much too learn. My only concern is what my father told me years ago, "it is just that much more that can go wrong" & if & when it does it will be expensive. However the MKX is the complete package beauty, comfort, & performance as well as great value. I purchased this vehicle for half its' original sticker price with low mileage, I think a great deal.
Purchased a new car
Uses car for Just getting around
Does recommend this car
---
Great Value For What You Pay
by Florida owner from Miami, FL | March 19, 2014
We've had this car for three years now and will likely upgrade soon. I wanted to write this review because we've been very pleased with it. It looks great and we paid less than $45K for a fully-loaded version with all the options (incl. ACC, which we didn't really want but have since decided that it's a must). The mileage is kind of weak (we average 19 mpg in mostly city driving with a little A/C and with at least one ventilated seat at all times). The car drives nicely, even better than the Audi Q5 (which we were considering as a replacement). No issues at all other than a computer glitch which was covered by the bumper to bumper warranty and fixed in a couple of hours. It's a heavy American car, but can go toe to toe with the Europeans in terms of looks and design. The interior is very nice, with high-quality materials (we opted for the carbon fiber trim). I would recommend this car for anyone looking for a roomy SUV in this price range; it's more upscale than pretty much every other SUV out there below $65K (with comparable options) and it's appropriate for people under 50+ (unlike the Lexus RX).
Purchased a new car
Uses car for Just getting around
Does recommend this car
---
2011 Lincoln MKX
by Lovin' the Luxury from WA | February 1, 2014
The MKX is a great car that has a luxurious look and feel. Plush leather interior, beautiful dash, nice metallic materials on the doors, and many options on how to control all of the features the car has to offer. And though there are many new things to learn with the MyTouch system, the car comes with an instructional dvd, which is very helpful. I love all of the added features, such as ambient lighting, heated and cooled front seats, heated rear seats, heated steering wheel, outside lights on the side mirrors...the list goes on! The ride is very comfortable, and this car with the added horsepower starting in 2011 has definite 'get up and go'! And it has a power boost button that I haven't even tried out yet! I highly recommend this car if you want to stand out a bit from the crowd...lots of nice comments : )
Purchased a new car
Uses car for Just getting around
Does recommend this car
---
paper tiger car update
by dadinmontreal from Montreal Canada | January 21, 2014
After my last review with respect to grossly inadequate seat heaters, ford has reset the seats so they can be turned on when the car is started remotely in minus 20 weather to start the warm up process. this is a positive step which I appreciate. They are now trying top determine why the complete lower seat back ( more than 50%) remains ice cold. both actions speak well for the customer follow up process, late but appreciated nevertheless.
Purchased a new car
Uses car for Transporting family
Does recommend this car
---
paper tiger car, falls short of potential
by dadinmontreal from Montreal Canada | January 11, 2014
The cars presents distinctively and is larger than similar price imports and domestics. once inside, over thick doors and over large console reduce it to an average size car and comfort level. Seating is particularly tight and harsh considering the 6 60 8 inches of wider than average build. Key options such as heated seats are grossly inadequate. Ford is convinced 30 to 60 minute warm up is "good", and must be turned on manually, whereas steering wheel and rear defroster are turned on automatically as soon as car is started remotely. There is no comfort to be found seating on -20 degree leather seats for 30 minutes+. Ford is keenly aware of the gross inadequacy of the seat heaters. To hide the fact, they will not turn them on automatically same as the rear defroster. Car could be great it they actually addressed customer issues with quality parts and design. many other high tech options are marginally acceptable compared to other luxury vehicles. a potentially great car has been reduced to average by poor parts and execution.
Purchased a new car
Uses car for Transporting family
Does recommend this car
---
Wonderful luxury on wheels
by Luxury on wheels from Pittsburgh, PA | November 30, 2013
The MKX rides really well handles extremely well on the road. The interior luxury with great touches the Lincoln My Touch takes a little getting use to but full of greatness. The best ride I have purchased.
Purchased a new car
Uses car for Work
Does recommend this car
---
Great Value
by FredGintheD from Livonia MI | October 21, 2013
I was lucky enough to find a lease turn in on cars .com for a Lincoln MKX that I had been searching for at Hines Park Lincoln which is conveniently located a few miles from my home. The vehicle rides superb provides good mpg for an SUV and has luxurious creature comforts for all the driving that I do.
Purchased a new car
Uses car for Work
Does recommend this car
---
People Who Viewed this Car Also Viewed
Select up to three models to compare with the 2011 Lincoln MKX.
2011 Lincoln MKZ
Asking Price Range
$9,080–$18,564
Compare
2010 Infiniti QX56
Asking Price Range
$16,393–$29,125
Compare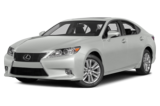 2015 Lexus ES 350
Starting MSRP
$37,700–$40,440
Compare
2011 Lincoln MKT
Asking Price Range
$12,418–$22,898
Compare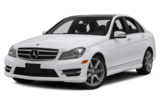 2014 Mercedes-Benz C-Class
Asking Price Range
$18,637–$34,377
Compare
2012 Acura MDX
Asking Price Range
$19,479–$32,143
Compare
2011 Lincoln MKS
Asking Price Range
$11,682–$23,290
Compare
2011 Lincoln MKZ Hybrid
Asking Price Range
$8,075–$19,959
Compare
Featured Services for this Lincoln MKX