Average Ratings
---
14 out of 15 people recommended this car.
---
My first car
by Sonic from Satsuma, Alabama | September 19, 2013
She fits the definition of sassy perfectly, which is very stylish, according to Webster. With her black smooth leather interior and her automatic seats, who wouldn't love to have her? I especially love the automatic push to start and its security features. If I left the car running and unlocked in the parking lot at the mall no one would be able to steal it without the keys being in it. Which is a total advantage, even if they get out of the parking lot, they wouldn't be able to go far, because it will say KEY IS NOT DETECTED, and it will stop completely, wherever it's at. Other advantages include the ability to be able to change from automatic to standard in a matter of seconds. I would say the only disadvantage would be coming to the parking lot after a long day of school, and being burnt by the scorching heat of the seats. That black leather, and those metal seat belt buckles sure do get hot. But, I don't let that small thing keep me from one of my most prized possessions, my candy apple red Lexus IS350.
Purchased a new car
Uses car for Just getting around
Does recommend this car
---
Was great until
by Vehicle Researcher from Fort Lauderdale, FL | August 1, 2012
I love my 2006 Lexus IS 350. It is the best car I ever owned. However I was shocked to find out Lexus does not back their product up when there clearly is a major widespread problem. The engines on IS 350s make a rattling sound sometimes at start up which I thought was a minor intermittent problem. Turns out it is a major engine problem having to do with the cams or lifters or something like that and Lexus did not issue a recall even though if you Google "Lexus IS 350 engine noise" you will lots of people with the same problem. I was told it would be $1900 to repair it. Not sure what I'm going to do.
Purchased a new car
Uses car for Just getting around
Does not recommend this car
---
6 Years, 70k+ Miles, Virtually Perfect
by MAT_RED_IS350 from Reston, VA | June 27, 2012
I've owned the car since new, in June '06. Did lots of research before I started shopping, and the car was second on my list. After I drove one, I stopped the search. I was there when my Matador Red IS came off the trailer, and it has been love ever since. For a four door sedan, the car is quite the performer. This car does it all well... Acceleration is amazing; there is never a doubt when I need to get onto a highway or out into traffic. It's nice having that kind of confidence. The handling is also quite impressive. I have the sport package, which may make a difference. But the car never disappoints when I feel a little "spirited" on the twisties. Most surprising to me was the braking capability with this car. Stand on the pedal, and your eyeballs practically get sucked out of your head. And the car has good enough mechanical grip that in the dry, I can't remember the ABS ever activating, and in the wet, it rarely needs the ABS, but it works well when it is needed. Not too intrusive, just right. Exterior fit and finish is by far the best of any car I've ever owned. I don't wash my car much, and NEVER run it through car washes, and that may help. But looking at the outside, you'd never know it is 6 years old aside from some people-induced dings and scratches. Interior is close in quality - I had a rattle in my glove box from day 1 (fixed by putting the manuals on top of the little cubby they put in there for them) and one in the dash after about 4 years. I don't really notice it anymore, as it isn't really obnoxious - it's just something someone in tune with their car picks up on because its a change. The leather has held up great, and I haven't been the best about taking care of it. The car came with things to take care of it, but I've only applied it twice. Nevertheless, just some wrinkles, nothing too awful to the eyes. The audio system (not even the top level Levinson system) is terrific! Though satellite wasn't available (or standard?) until the '07 model year. All the mechanicals and electronics have held up great. Nothing unscheduled (aside from a handful of recalls). Having been dealer maintained, the overall maintenance costs have still been surprisingly low. I don't really abuse the car, but I've gotten good tire wear (I've only had to replace tires and brake pads once each, which is surprising with a car of this performance level). I haven't even had to replace a light bulb yet (I hope I didn't jinx myself)! I'm averaging 24.63 mpg over the life of ownership, literally about half and half city/highway, but getting 26.38 average in the first half of 2012 with the same commute for almost all that time. Complaints? The aforementioned recalls. Some of them were for big deals (steering arm, fuel system). I don't think it is good that THAT kind of item come off the floor with quality control issues. However, Lexus stood behind the car, and extended my powertrain warranty to 6 yr/100k without me even having to ask. Also, the valve train is pretty noisy - especially on startup. I asked about that several times. There was some service bulletin, and the work was performed and did help a little, but I've never had another car make that much noise. However, since the car just seems to run better each year, it must not be hurting anything. There is VERY little back seat room. This is really not a family car, despite being a 4-door. The rear seats are good for kids or very short adults, but once you get over about 5'5", especially with taller front seat passengers, forget it. The tires from the factory are very noisy and do some strange things on the highway with pavement changes and the like. I switched to Michelin Pilot Sport A/S when the time came, and that weirdness went away. They are quieter and more comfortable, MUCH better in the rain, but did numb the feedback just a bit over the original tires. I just looked up book values on the car yesterday. They have retained quite well, especially lately. The car still books for more than 50% of what I paid for it, and has had almost NO decrease in the last year. Overall - I love the car. It is the best automotive purchase I've ever made. It is the first car I've ever owned where I haven't been looking around me on the road a year after I bought it, thinking "I wonder if I shoulda bought one of those instead..."
Purchased a new car
Uses car for Commuting
Does recommend this car
---
IS350 Owner
by IS350 Owner from Cincinnati, OH | April 13, 2011
Great car, unbelievable performance, comfort, and reliability!!! Recommend 100%! This car is the perfect combination of big enough to fit adults in the back seat yet small enough to be fast and sporty. Amazing handling with 18'' rims and performance tires! My last Lexus was 14 years old and had 200k miles when I sold it and it was still running strong, I expect this one to be the same!
Purchased a new car
Uses car for Commuting
Does recommend this car
---
Speed Meets Luxury
by Sports Car Lover from | November 29, 2010
This car is comfortable, fast, and gorgeous! It has a major pick up no matter if you are going from 0 to 60 or 60 to 80.
Purchased a new car
Uses car for N/A
Does recommend this car
---
Fast & Luxurious
by IS-F Owner from Chicago | September 10, 2009
This is the first luxury entry level sedan I have ever bought. I loved every minute of driving this car, and only traded it in for the higher performance IS-F. I purchased the vehicle used, fully loaded. If I had the choice of returning my IS-F and picking up this model, I would definitely do it. The IS350 is plenty fast and the speed difference is marginal unless you plan on driving 120+mph on a track. The IS350 does not handle like a sports car though. I suggest getting the F-Sport suspension upgrades if you are looking for a sporty ride. Overall, the ride is very comfortable. Never had a mechanical issue.
Purchased a new car
Uses car for Just getting around
Does recommend this car
---
I can't get my husband to sell it!
by Lexus Lover from | January 9, 2009
I'm not a super duper car enthusiast, but I do care about quality, fit and finish, performance, luxury and reliability. I'm writing this review on behalf of my husband: he is so wild about this car, he will not sell it under any circumstances. The performance is really unbelievable, I have to say. It's like being in a tiny jet plane. We test drove Mercedes, Infiniti, Acura and BMW prior to purchase. My husband had issues with each of them, although they were all really 'nice.' Then he drove the Lexus IS350 and literally lit up -- he fell in love with the car. And that's when I knew I'd never talk him into that Mercedes I wanted. Even through high gas prices, a bad economy, another kid in the mix (we have 2 kids and that car is small for us), he'll never get rid of this car. I think he'd get rid of us first, car second. When someone described Lexus as being 'obsessive' about every detail of their cars, I agreed wholeheartedly. If you are obsessive about every aspect of a car, then you are either a current or future Lexus customer.
Purchased a new car
Uses car for N/A
Does recommend this car
---
Great Fun at any speed
by Lexus IS350 Enthusiast from Atlanta, GA | March 27, 2008
I tested BMW, 350Z, GS35C, Z4 and many more automatic & stick. I came back to the IS350 because it is faster! 0-60 in 5 sec. beats all the competition until you pay $20K-$30K more. Rev limited to 149 mph, I believe the numbers are real. 6 speed AT does excellent job 95% of the time with option to shift via 'paddles' or console lever. Handling with the Sport Package and 18 inch low profile wheels/tires is precise, immediate and sticky enough to accelerate through ramps & corners instead of slowing down. Will change the Bridgestones when the time comes for better performance, tread wear. Super small turning radius, Feels like tires are at all 4 corners of a skateboard with 306 HP! Brake stopping distance and power are excellent, but dust the front wheels excessively. Driver/passenger seats are 6-way adjustable, very comfortable. Excellent 13 speaker stereo sound quality, plays MP3s and WMAs. Fit & finish of interior is excellent as you expect with Lexus. Reliability is so high that extended warranty was much less money than all other cars I considered. Commuting 22 MPG, trips 28-30+ MPG. Put it on cruise control and the six speed only hits 2000 RPM for 70 MPH. Quiet, comfortable ride. If you want softer or quieter, switch tires or go to a different tire/wheel design without the low profile penalties. I'll take performance, handling and safety. This is a sports sedan = small back seat, small trunk, no floaty-soft ride like a Lincoln. Test drive all the competition, like I did, and you will come back to the IS350 as the fastest, best choice in a sports sedan. A good radar detector might be a good add-on choice. And I'm still investigating a 'kill' switch for the always on headlights that really bug me. This car is great fun to drive. I keep looking for reasons to go somewhere and always enjoy every mile of the trip. As gas prices continue to rise, cars like this may become more difficult to find in the future.
Purchased a new car
Uses car for N/A
Does recommend this car
---
IS 350 - A Car You'll Love to Drive
by My Blue IS 350 from New Jersey | January 14, 2008
I've have nearly 50,000 mi on mine, purchased Nov. 2005. I tracked the car from 2004 concept. The year following I became the "Lexus rat" while waiting for teh car to hit the showrooms. Once a month I would visit the local Lexus dealership shooting the breeze with the younger techies, trading tips with those who had a chance to drive the car on the test course and talking tech specs before the vehicle was public. Blue, w/ black leather Sport package including 18" summer tires. Put deposit down in Sept 2005 and had to wait until Dec. 2005 to get the car spec'ed to what I wanted. Best performance and interior/exterior design on the market, w/ most features for the price. I tested all comperable sport sedans, 330i, A4, G and M (M was a great car but step up in price!), RL & TL, and C350. None had the power, the features, the handling (note: turning radius is awesome!). I had real concerns that the VDIM would take over my car and not let me have fun, I was mistaken! The car is fast! Put it in sport mode and you will be glued to the seat. When pushed hard I have "confused" the transmission causing a momentary delay in gear shift, but rare. Backup camera w/ nav. is very useful since the the rear deck is high. Could use light in the trunk. Trunk is smallish but appropriate for this small sport sedan class car. Rear drive thought to not be good in snow, especially w/ all the power of the 305 HP, but w/ a good set of winter tires such as WinterSport II and the VDIM in snow mode, you will not slip. I know I tried in snow and ice covered parking lots! The car tracked as if it were on dry pavement. Tail does not swing out. (Note: in really bad conditions VDIM will cut acceleration to limit spin causing hesitation which could make it difficult to get into moving traffic). I get +/-25 mpg (20 city & up to 30 hwy) when driving conservative, but push it and the mpg drops to 15-20mpg. Note: this car gets noticibly better mileage running in warm weather, summer milage +/-27 to 30 mpg and that drops to +/- 20-24 mpg winter (New Jersey seasons). Most fun - interchange ramps at high speed, it rides like its on rails! Get one, drive it, you'll love it, I do!
Purchased a new car
Uses car for N/A
Does recommend this car
---
Most fun car I've Owned
by Sports Sedan Lover from Indianapolis, IN | July 17, 2007
I love this car. The acceleration is outstanding and is the most simple "floor it and go" type acceleration out there. 0-60 in 5.0 is consistent and doesn't require anything but turning the A/C off. You don't actually have to use the paddles or even switch to Power mode or anything. Just push on the gas and gooooooo. Other than Mercedes AMG cars this is one car that you actually get a nice constant press back into your seat as the car hits its torque, (and it does that early, long, and right away I might add) The interior is immaculate and the Mark levinson audio is great! This really is the best car I've owned and I've owned 2 BMW's (530, 528) and 2 Audi's (TT, 90) Before this car. The backseat is pretty small, ok for a quick lunch trip but not good for a long ride. The traction control can get annoying but if you preplan your tire smoking you can learn a quick "hack" with the emergency brake and brake pedal at startup. Check the forums!
Purchased a new car
Uses car for N/A
Does recommend this car
---
People Who Viewed this Car Also Viewed
Select up to three models to compare with the 2006 Lexus IS 350.
2011 Chevrolet Silverado 3500
Asking Price Range
$17,692–$48,864
Compare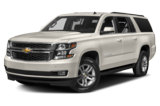 2016 Chevrolet Suburban
Starting MSRP
$49,700–$67,440
Compare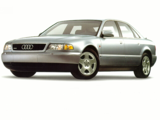 1997 Audi A8
Asking Price Range
Price Coming Soon
Compare
2013 Chevrolet Malibu
Asking Price Range
$10,484–$18,628
Compare
2017 Cadillac CTS
Starting MSRP
$45,560–$70,430
Compare
2004 Honda Accord
Asking Price Range
$2,799–$9,055
Compare
Featured Services for this Lexus IS 350