Average Ratings
---
37 out of 41 people recommended this car.
---
Best Car Ever
by Chriscat from Los Angeles | July 21, 2016
My husband purchased this car for my birthday with only 26,000 miles on it. I'm in love with it! First, I'm getting an average of 41 mpg in combo driving (city/hwy). I've only used 1/2 a tank of gas in a month! I live in SoCal so air conditioning is important to me - 30 seconds from on to cold. The nav system takes a little getting used to but once you do it's super easy. It's like driving on a cloud and when you switch to Sport for the mountain roads, it handles like a dream. Tons of room front and back - my passengers have full stretch out capability. I couldn't be happier with this car.
Purchased a new car
Uses car for Work
Does recommend this car
---
Enjoy all but technology
by Jay H from Vancouver Canada | November 26, 2015
Comfortable, quiet and plenty enough power for me: but with a somewhat rougher ride than I expected. Nearly three years and over 20,000 kms. Enjoy everything except the occasional bad smells from aircon which seems dealer can do nothing about (see other reviews), and disappointing technology compared to rental cars in Europe, poor GPS, slow to turn lights entering tunnels, poorer than expected MPG, etc. So looked forward to owning a Lexus but think my next car will not be a Toyota product.
Purchased a new car
Uses car for Just getting around
Does not recommend this car
---
Lexus 300h
by Ronb from Hicksville | September 25, 2015
Purchased used with 18,000 miles wanted a Hybrid because of the amount of driving I do. I was going for a Prius this one used was a little more but so much nicer . It is so much better than I would have Imagined not being a fan of large cars, great turning radius for a car this size. The interior is exceptional I am not that crazy about the seat material seems thin and like it won't last in like new condition for many years I base this i=on feel and viewing a few other used cars all the seats look older than they should to soon but I believe the 2016 has changed that I am judging from brochure I have't seen in person but they are still beautiful if you maintain.I prefer the seating of a Mercedes the leather seems better. The car is so much nicer than I ever expected.
Purchased a new car
Uses car for Work
Does recommend this car
---
disappointing
by J.V. from Napa, CA | September 23, 2014
I have owned many new cars; Buick, Cadillacs, Volvos. I find the ride in this car somewhat on the harsh side. Gas mileage is very good, and in Sport mode it is very quick. The air conditioner fan is noisy, and the sensor is on the front floor. One consistently has to set the temperature several degrees higher than wanted to prevent constant cold air flow. My real problem with this car is the computer electronics. The 'mouse' is difficult to use, even when the car is not moving. The two inch thick manual for the navigation system could enable you to find a pebble on Mars, but is extremely frustrating and obtrusive in use. Just getting it to turn itself off is a real challenge. You need a co-pilot. The Blue Tooth phone is a disaster; for instance: "Call Sally" - response - "Find nearest Indian restaurant, is that correct?" This was an actual occurrence. It often takes me up to five minutes just to successfully place a phone call. In this day and age, this is simply inexcusable for a car of this price and class. The best thing that I did was to get this vehicle on a short term 27 month lease.
Purchased a new car
Uses car for Work
Does not recommend this car
---
best sedan
by jaybig from Toronto | March 15, 2014
This is my 3rd lexus. It is butter smooth to drive, great mileage, summer 6l/100km, winter 7.6/100 km. utterly reliable, good on highways, great in the city. I would rate this much much higher than my previous BMW 3 series and Mercedes C.
Purchased a new car
Uses car for Commuting
Does recommend this car
---
Awesome car
by Larabo from New Jersey | March 11, 2014
I purchased this to replace a 2007 ES that had over 140,000 trouble free miles. Because of the amount of miles I drive each year the salesman suggested the ES300h hybrid. I got a great deal on a 2013 leftover. So far I've put 1300 miles on it in 3 weeks and it is everything I could have hoped for and more - quiet and comfortable, smooth riding and so far 41mpg in mix of city and highway driving. I hope the mpg keeps up. In Sport mode this car is as fun to drive and as responsive as my wife's BMW 3 series and you know the Lexus will be so much more reliable than the BMW. So far am extremely pleased and looking forward to a lot more driving this car.
Purchased a new car
Uses car for Work
Does recommend this car
---
Buyer Beware
by Frustrated Lexus owner from Deerfield Beach, Fl | December 30, 2013
I traded in my CT200 Hybrid for an ES 300Hybrid. Needed more space. Got 40-42 MPG on the CT, so I know how to drive a hybrid. I have averaged 31/33 MPG through 12,750 miles. Always on Eco and driving like my grandmother to better the mileage, made no difference...i am on the highway and local driving equally for work. After reading all the great reviews, I trusted Lexus and the advertisements. I asked JM Lexus to take this car back as a lemon, but they said "their computer" could not duplicate my findings... I am stuck with this car, since JM is great at selling cars, but "not so great" when there is a problem.
Purchased a new car
Uses car for Work
Does not recommend this car
---
Loving my ES300h!!!
by clarkentcolo from Firestone, CO | December 11, 2013
I love my ES300h, I just traded off my 2013 RX450h and wanted a little better fuel economy. (Don't get me wrong, I knew the sedan would get MUCH better fuel economy and the RX rocked!!) Back to my ES... the car is amazing and it wasn't hard to decide to stick with Lexus comparing it to overpriced rivals at BMW and Mercedes that don't compare in fuel economy. The mileage is way good, I drive on the highway alot and still get about 38 MPG overall. The performance is great (although a little underwhelming.. this is my only complaint). This car turns heads everywhere I go, of course I opted for Matador Red which has always been my favorite Lexus color. I considered a Prius but wanted to commute in style and be more comfortable.
Purchased a new car
Uses car for Commuting
Does recommend this car
---
95% Perfect. 5% bad
by Dan from San Diego age 42 from San Diego, CA | November 18, 2013
I just bought 3 days ago and have driven 200 miles. Overall, great car. Here's my background. 42 year old male, 2 kids, 6'3", tall and skinny. Two issues, no real place to put my cell phone. Need more storage. Second, the front drivers seat bottom cushion side support is a little to high. It should be lower and allow for my skinny bottom to rest - but I am slowly getting used to this. Last years model seemed much better. I got the NULUX not because I couldn't afford the leather, but because it is much much softer. Got smoking deal - cheaper than the Avalon I was going to buy. Avalon was a stiffer car. This car really rides smoothly That's all to report.
Purchased a new car
Uses car for Commuting
Does recommend this car
---
Great car just dont get the Mark Levinson audio
by markb280 from Bayville, NJ | October 18, 2013
Great car. decided to get the optional Mark Levinson audio system and it is terrible if you turn it up. This was an expensive option and the Lexus dealer has replaced the subwoofer and amp but it still will not work right. Other little quality issues in the leather that I cant believe they let out of the factory but that is what you get for mass production, some get through. Getting 37-43 MPG in mixed driving in the summer. So skip the audio system upgrade if you like music. Lexus will not so anything else about it. Operating as designed is what they tell me.
Purchased a new car
Uses car for Commuting
Does recommend this car
---
People Who Viewed this Car Also Viewed
Select up to three models to compare with the 2013 Lexus ES 300h.
2015 Acura TLX
Starting MSRP
$31,445–$44,800
Compare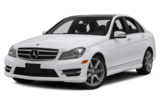 2014 Mercedes-Benz C-Class
Asking Price Range
$18,655–$34,387
Compare
2014 Lexus IS 250
Asking Price Range
$23,333–$34,541
Compare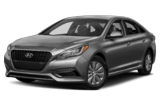 2016 Hyundai Sonata Hybrid
Starting MSRP
$26,000–$30,100
Compare
2014 Lexus GS 350
Asking Price Range
$27,105–$40,569
Compare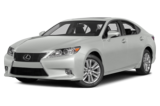 2013 Lexus ES 350
Asking Price Range
$21,783–$32,539
Compare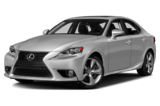 2014 Lexus IS 350
Asking Price Range
$28,411–$40,387
Compare
Featured Services for this Lexus ES 300h