Average Ratings
---
16 out of 17 people recommended this car.
---
Worth every penny
by Lexus Newbie from Roswell, GA | October 18, 2014
I have to say that buying my 2012 Lexus CT 200h has been a great experience. I bought it over the internet through Scanlon Lexus in Ft. Meyers, FLA. Incredible experience was seamless and very positive. Annette, in internet sales was efficient and so easy to work with. I have been driving my Lexus for about 3 weeks. The car has proven to be all that I expected and more. Please consider this make and model.
Purchased a new car
Uses car for Just getting around
Does recommend this car
---
ct 200h
by ja from usa Florida | September 12, 2014
I own this new since may 2014 - awesome car. Previously had BMW 328i this one handles almost the same minus 100 less Hp. but on 1/3 what I spend on gas and oil change. Real setback was $1400 (@ 40 k miles) for water pump, and $550 for two tires I had to spent. I Do not expect same cost maintaining Lexus. Has no belts, turbo, alternator or starter. Breaks are supposed to last 100k miles. It is marvelous piece of Japanese ingenuity. What I dont like is gear sifter - push forward and is are going back and vs.when you want to bo in reverse. Radio display really suck cant see nothing on outdated - old display and knob next to steering wheel for changing lights. I guess I;m used to German cars.
Purchased a new car
Uses car for Commuting
Does recommend this car
---
Excellent service
by Chiggs from San Diego, CA | October 23, 2013
I inquired about the Lexus CT 200H and met KP Ghuman at the dealership. My wife was with me and thought the car was too small. KP patiently showed us options with the Prius and gave us a deal we couldn't refuse. Excellent no hassle service!
Purchased a new car
Uses car for Commuting
Does recommend this car
---
Fun to drive
by Sue from IL | July 28, 2013
I traded in my Lexus RX330 since I really did not need a large SUV that drinks plenty of gas. I did my research for a new car and the Lexus CT200H was perfect for what I needed. I was looking for fuel efficiency, hatchback style since I transport stuff all the time and luxury is vital for what I want. Since my children are all grown, no need for a large vehicle. I got the CT200H Premium with Navigation. I absolutely love it! I have reached 51.9 mpg several times but most of the time I get 47.9 mpg. Many people ask me what kind of car I am driving and they comment that it looks hot. The car can be a head turner by other drivers but that is not the reason why I got the car. I drive slower since it's a hybrid because I want to always get better gas mileage than the week before. I am constantly passing the gas station. This car takes regular gas! I have been putting in premium gas in all my previous cars and I feel happy when I fill the gas tank, not stressing out on the cost of gas while filling up my large SUV. I am so glad I made a good decision on the right car. My experience with Lexus has been very positive and I expect to hold on to my car many years to come.
Purchased a new car
Uses car for Commuting
Does recommend this car
---
Nice car but underpowered
by twp from Manassas, VA | March 4, 2013
So far the look and feel of the car is what I was seeking. However, the car is severely underpowered. Looking at the car you would expect much more, but it is a hybrid. First I've owned so I have no other hybrid to compare it against. Right now getting about 42 MPG's which is about an increase of 15 MPG's more than my previous car, a 2010 Mazda 3. Interior has a sports car feel. The seats wrap around you and the ride is smooth for a small car.
Purchased a new car
Uses car for Commuting
Does recommend this car
---
Trust The Reviews of The Folks That Own It!
by Bikes And Guitars from Northern Colorado Ski Towns | January 29, 2013
I saw a ct200h with out of state plates driving in front of me one day and thought, "Wow, sharp car. What is it?" I caught up and made note of the model. I live in the Rockies. There are currently very, very few ct's in the Rocky Mountain States. Apparently, the California dealers can't get enough of them given their crazy fuel situation. The local Lexus dealer in my town - 30 miles away - has yet to stock one. That's going to change. I took some time and researched the car and read the reviews. They weren't always kind (Car and Driver). I was a little skeptical but since I have owned two amazing LX's (450 and 470) I was very confident in the Lexus nameplate. I ordered a ct200h sight unseen from a dealer over 100 miles away - and since they were a Lexus dealer, they delivered it to me! I currently own a 2009 BMW 535xi wagon (the darling of Car and Driver) and a 2000 LX470. Both of them are phenomenal cars. I don't plan on getting rid of either anytime soon. They fill a niche that I need. The ct fills a completely different niche - scooting around town and playing up in the hills - but does so with similar grace and aplomb. Bottom line: I love driving this little thing. Ironically, "It's a gas!" As for mountain driving, the Sport mode for climbing and the B mode for descending are more than adequate. If you live in the hills, you rely heavily on engine braking to keep the descents under control. The B mode is a good substitute to downshifting. Don't believe the car review rags. Look at the owner reviews - they're overwhelmingly positive. This is a great little car. Lexus is using the same strategy they used when they first came out with the LS models in the early '90's. They're underpriced to win a loyal following. Same story here. The prices will go up, up and up. I'm very happy with my ct200h base model. It's a head turner and it's easy to navigate around town. I would buy again in a minute.
Purchased a new car
Uses car for Just getting around
Does recommend this car
---
Hybrid technology by Lexus
by Mdpsych2 from Plantation, Florida | January 11, 2013
I originally was going to by a certified preowned Mercedes but was put off by the gas mileage and possible maintenance costs. I decided to check out the Lexus ct200h and was sold the moment I drove it. I'm getting 45 mpg and have plenty of power and luxury. I was treated like a king at Lexus.
Purchased a new car
Uses car for Commuting
Does recommend this car
---
Fun and Economical
by New Lexus Owner from Austin, TX. | November 3, 2012
This is the first new car we have bought in the last 10 years, and based on the first two weeks of owning it, it will definitely be our car for the next 10 plus. The fuel economy has exceeded our expectations at 45mpg, while the interior finishes and features are what we had expected from Lexus. We also appreciate the ability to switch the car from eco mode to sport when the mode arises, which makes the car not only economical but fun to drive. We are already considering replacing our 10 year old car next year, and can't wait to see what the 2013 CT has to offer.
Purchased a new car
Uses car for Work
Does recommend this car
---
No Regreted !
by Lexus 's lover. from NY | August 27, 2012
I have traded- in my 2011 Avalon for this 2012 CT200h Premium a week ago. It's time to save some $$ on fuel. I was driving with Sport Mode most the time and still got 45 mpg. The sound system is great for the size of this car. I am very happy with it !
Purchased a new car
Uses car for Work
Does recommend this car
---
Went from a V-8 to the CT200H
by Dr. D from Ashburn, VA | August 13, 2012
I traded in my Volvo S80 (V8) for the Lexus with the intention to save alot on driving. I have been more than pleasantly suprised. The car is an absolute joy to drive. It takes a little getting used to in regards to maximizing gas mileage, but I have been averaging over 40 mpg. And on a few days, I have average well over 50mpg. That is frankly incredible! The sport mode is awesome when fun is the game and Eco is there to save the dollars!!!!! Frankly, the car is small, but I knew it when I bought it. It is great and I would give it back even if they paid me double! LOVE IT!!!!!!!
Purchased a new car
Uses car for Work
Does recommend this car
---
People Who Viewed this Car Also Viewed
Select up to three models to compare with the 2012 Lexus CT 200h.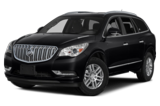 2013 Buick Enclave
Asking Price Range
$21,799–$34,503
Compare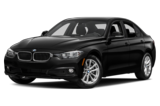 2016 BMW 320
Starting MSRP
$33,150–$35,150
Compare
2009 Toyota Sienna
Asking Price Range
$4,873–$18,849
Compare
2007 Nissan Altima
Asking Price Range
$3,759–$10,899
Compare
2016 Jeep Patriot
Starting MSRP
$17,695–$25,595
Compare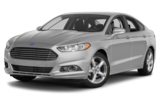 2014 Ford Fusion
Asking Price Range
$11,467–$21,547
Compare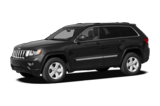 2012 Jeep Grand Cherokee
Asking Price Range
$12,641–$33,241
Compare
2010 Audi A5
Asking Price Range
$13,550–$24,106
Compare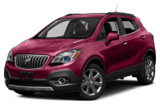 2013 Buick Encore
Asking Price Range
$14,227–$23,327
Compare
Featured Services for this Lexus CT 200h