Average Ratings
---
7 out of 9 people recommended this car.
---
Service rides in the back seat at Land Rover.
by Tony B. from Victorville, CA | November 10, 2015
I purchased a 2009 Range Rover Sport HSE as my wife's dream car. We also purchased a 7 year 70,000 mile warranty. When the car hit the 4 year 50,000 mile mark an entire series of problems began. From rear wheel sensors, hood latch alarm module, low tire sensors, front end suspension and lastly a broken rear drive shaft. This vehicle never left the pavement. Most all dealerships in Southern California are closed on Saturdays for service as well. Used several vacation days to service this dream. I recently traded it in.
Purchased a new car
Uses car for Transporting family
Does not recommend this car
---
Attention catcher
by 7K_Islands from Las Vegas, NV | July 18, 2015
I purchased a 2009 RR Sport Supercharged although its used but I'm getting a lot of attention from family, friends and co-workers. It is not as comfortable and spacious as my 2010 Lincoln Navigator but it's more fun to drive. It has the power to put you against the seat when you floor the gas pedal and better sound system. My main complaint is getting out of driver seat, not as easy for short people and the overhead handle should have been installed by the windshield side frame to help you lift your weight getting in and out and to minimize the wear and tear on the driver's bulging side of the seat. All in all it fun to drive, attractive and able to handle rugged trips.
Purchased a new car
Uses car for Commuting
Does recommend this car
---
'09 Range Rover Sport Elation
by RR Sport Fan from Dallas, TX | May 14, 2013
Recently purchased the RR Sport Luxury Edition, which just happened to be in better than excellent condition. The vehicle handles like a dream. It's surprisingly more comfortable than I thought/expected, with an awesome audio system. The only negative that I can speak of is the fuel consumption, but what full-size SUV is economical when it comes to fuel economy... My wife has been beaming since I brought it home, which could be a direct result of some of the comments that she's received from her friends... :-)
Purchased a new car
Uses car for Transporting family
Does recommend this car
---
Not fully satisfied :/
by First time land rover from Dallas | March 24, 2013
My other SUV being a 2007 Mercedes GL450, i was thoroughly disappointed with this car. Dont get me wrong, its still a great vehicle, but when it comes down to it, the Germans just make better cars. I know that the two vehicles may not be comparable, as one is a passenger vehicle, and the other is a sports/off road vehicle. Nonetheless, i must say the pick up on the Range Rover is atrocious compared to the GL. Both engines are V8's, but the Range Rover is terrible on gas, and im having to fill up almost twice a week. The GL also has more towing power. The interior of the range rover feels cheaply put together in comparison to the german cars, and the seats are stiff and not nearly as comfortable. Nonetheless, i must say the Range Rover is a beast off road, something i would never even dare to do with the GL. This review may be invalid to some, as most who buy the Range Rover for off roading. But if you want the car for just getting around, i dont recommend it to you. For almost the same price, the Mercedes gives you a car you feel much better in.
Purchased a new car
Uses car for Just getting around
Does not recommend this car
---
Range Rover 2009 with 35K
by JVitak from Baltimore, MD | April 3, 2012
I just purchased the Range 09 with 35K factory certified up to 100K. Heard a lot of nasty stuff about the reliability and everyone told me not to do it but I've had nothing but luck so far. Just get something factory certified with the 145 point inspection 100K warranty and you'll have nothing to worry about. I don't drive it like a race car even though its quick for the most part. It handles more like a truck but I love the interior and its by far the best looking SUV on the road. Gas millage is around 14 miles per gallon. I just drive around town since i live in the city. The porsche SUV handles better/more like a sports car but the Range looks better and is more comfortable in my opinion. Go for the Range and good luck!
Purchased a new car
Uses car for Commuting
Does recommend this car
---
Great, Safe SUV
by Mom4Life from San Diego, CA | January 14, 2012
I wanted a safe, reliable vehicle that was sporty and attractive without the high maintenance costs of the Benz. I've been very pleased with the car. It drives smoothly, handled our rare trips to the snow very well and was low maintenance.
Purchased a new car
Uses car for Just getting around
Does recommend this car
---
Ingredients to a pot of driving
by Lucho from Rancho Belago, CA | January 5, 2010
If you had sporty, attractive, sexy, reliable, comfortable, appealing, powerful and just beautiful to a melting pot you would get a 2010 Range Rover Sport. I love the power and also the classy look. Definately the new design sold me.
Purchased a new car
Uses car for Commuting
Does recommend this car
---
Best SUV & Best Vehicle Overall I have ever Owned!
by SUV Fanatic from Hingham, MA | October 3, 2009
This is my 7th SUV I have had an Infiniti's, BMW's, Mercedes Benz, a Porsche, 2 Full Size Range Rover's and a Range Rover Sport. Out of all of these my Range Rovers have all held there value longer and stonger than the other. It is also the safest and best handling SUV I have ever owned. I always buy because I drive to many miles to lease. Even though the lease specials on Range Rovers are very good. I drive 20,000 miles a year so I always just buy. Well when it comes time to trade in I always get the most money for my Rover's than anything else. There is no other SUV that matches up to a Range Rover and now that I have owned them there is no other SUV that satisfies me besides Rover's. All of the others are either under powered and don't as well. I would recommed the Range Rover and Range Rover sport to all of my friends and family before anything else. My friends all said I am crazy and I was going to spend more money on maintenance and fixing a Range Rover because they always break down. That wasn't true at all. They get a bad wrap because in the 1990's they had issues but they have come a long way since then. I keep track of all the service and money I spend on my vehicles. I spent less money on my Rovers in service than any other SUV I have owned. I can combined the money I spent on the three rovers and it is still less than the money I spent on the Mercedes. I spent almost $10,000 on the Benz I had and about $7,500 on the Porsche. That doesn't include the schedualed maintenance i.e. oil changes, tire rotation, etc. If anyone doubts my review go drive one for yourself. There is nothing like a Range Rover.
Purchased a new car
Uses car for N/A
Does recommend this car
---
great truck
by safety first from Westfield, NJ | May 3, 2009
This is the second Range Rover we purchased for our daughter. We leased the first one and now we bought this one. The truck is reliable and safe and solid. It is good on gas, much better than my BMW X5, which is smaller. I have alot of confidence in this truck and I would highly recommend it. People think I'm nuts to spend this kind of money on my child, but safety first for me. I realize that nothing is fool proof, but I want my kids surrounded by steel when they are on these roads. Great job for creating such an extraordinary truck. Thanks.
Purchased a new car
Uses car for Just getting around
Does recommend this car
---
People Who Viewed this Car Also Viewed
Select up to three models to compare with the 2009 Land Rover Range Rover Sport.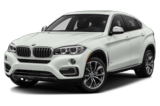 2016 BMW X6
Starting MSRP
$60,600–$75,300
Compare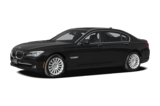 2012 BMW 750
Asking Price Range
$23,031–$45,083
Compare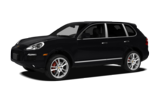 2010 Porsche Cayenne
Asking Price Range
$14,587–$42,319
Compare
2015 BMW M6
Starting MSRP
$111,900–$118,200
Compare
2015 Chevrolet Corvette
Starting MSRP
$55,000–$83,000
Compare
2007 BMW M5
Asking Price Range
$9,107–$46,643
Compare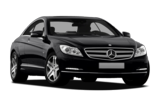 2012 Mercedes-Benz CL-Class
Asking Price Range
$30,569–$73,121
Compare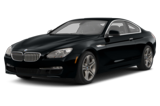 2013 BMW 650
Asking Price Range
$34,776–$64,968
Compare
Featured Services for this Land Rover Range Rover Sport