Average Ratings
---
12 out of 14 people recommended this car.
---
A Great Family Starter
by Auto Engineer from Ohio | October 29, 2014
My wife and I purchased our 2009 Sportage back in 2011. Her requirements were leather, Nav, a sunroof, and a pretty color (red). The local dealer found this for her and she was sold. Over the last 3.5 years and 35k miles (currently 77k on the clock) owning this car I have made a number of observations that I would like to share with potential buyers. The amount of maintenance we have performed on this car has been limited to Oil/Lube and wipers. We are likely due for some brakes in the near future, but the pads still have life and there are no issues with stopping. The tires do seem to wear out quickly. The dealer put new tires on when we bought it and they're already shot. I'm disappointed with the mileage. While we didn't research the expected mileage heavily, it's disappointing that I can get into a full size SUV and get better mileage (we avg. 19-20). When washing the car, it is very important to pay attention to the black plastic trim that is EVERYWHERE on this car. I use Mother's Back to Black, but other products work well. It needs to be protected regularly because the Polypropylene used does not perform well with UV. We store the car in the garage and still have trouble if we're not regular with the treatments. I am an interior engineer so I pay special attention to interiors. This being said, the build quality is good, however the design leaves a little to be desired. I expect this from a less expensive Kia, but little things like the armrest being too low to actually use as an armrest annoy me. There was an option for an adjustable height armrest, but it still doesn't adjust high enough for me (6'4" guy). Our model was decked out with all the options, and I can't believe there isn't one steering wheel mounted control. We also have an A/C outlet that is inexplicably falling apart. As far as driving, the car is responsive enough for city and highway driving. It's comfortable on most roads, but can still be twitchy and uncomfortable on the lesser kept roads. I have yet to find the right tires for this car as I'm not sure whether to take advantage of it's 4WD capability with multi-terrain tires, or throw LRR tires on and hope for better mileage. Visibility is good, and the seats are ok for 3-5 hour drives. We once set out for an 8 hour trip and the firmness of the seat made me a little more sore than normal that evening. The folding rear seats are typical for most modern small SUVs and Crossovers. Space is what I would expect from this size of chassis. One feature I really enjoy is the back glass opening separately from the rear gate. It's great when you have to stuff the trunk with groceries and you don't want to play the cram and slam game. All this being said, this car has been great for my wife and I. It hasn't cost us a dime beyond regular maintenance and is cheap to insure. It will likely see duty with our family through the first child and we'll most likely upgrade to a larger vehicle once #2 is on the way. Twins might accelerate that plan...
Purchased a new car
Uses car for Commuting
Does recommend this car
---
Not a good deal
by Dave in Maine from Maine | October 8, 2014
Purchased new in 2009. I have less than 50k miles in 5 years, accident free and I've had to replace both front and rear brakes, front and rear tires, The exhaust system has rusted through to the point where it has broken despite all hangers are in good and proper order. The oil pan has rusted enough so it is leaking oil. I'm not looking forward for it to go past 50k miles. These are not a good value that literally starts falling apart at low mileage. Invest your money elsewhere.
Purchased a new car
Uses car for Just getting around
Does not recommend this car
---
Nice small SUV
by GM from Loveland, CO | January 23, 2013
Like everything about the 09 Sportage AWD V6 except for the lack of torque and 4spd autostick Trans. It struggles in the mountains of CO and the rolling hills of the eastern CO plains. Can't find a gear it's happy in. Looked at a new model w/ Turbo = more torque and 6spd, but the new styling raised the bottom of the windows and my wife (sub 5ft) had trouble seeing out of it. Oh well.......................
Purchased a new car
Uses car for Just getting around
Does recommend this car
---
Fuel average 18-19 around town.
by jimbo from Lewisburg, Ohio | December 9, 2012
Fuel economey for 2.7L V6 is about 18-19 mpg around town. Disapointed about the milage, enternet resourses reported 17-23 mpg. Called and ask Kia what mileage was, after a long wait explained 17-21 mpg, which to date seems very accurate. The Kia rep. was very helpful with all my questions. Although I don't know it for a fact, I must remove intake manifold to change rear 3 of 6 spark plugs on the 2.7L V6 engine, the good part is the plugs are suppose to last a 100,000 miles. On 4 banger the're up front and easy to get at. All so timing belt must be change at 60,000 miles cost $700-$1400 which is a bummer! Parts are under $200,but complexity of iluminum engine and its components scare me off of something I like doing it my self. The price I paid for the Kia was uniform for the model although condition and milage varied. What did vary from dealer to dealer was the amount given for my trade in. All things considered after two months of ownership I'm enjoying the four wheel drive Kia Sportage with with electronic speed control and 17 inch wheels alot.
Purchased a new car
Uses car for Just getting around
Does recommend this car
---
Love my Kia
by Betty boop from Kenner,Louisiana | December 2, 2010
I wanted a small suv and I did my research on the net. decided on a kia sportage and I love It!!!!!!!
Purchased a new car
Uses car for Transporting family
Does recommend this car
---
No buyers remorse here!
by outeast from Albrightsville, Pa. | October 12, 2010
I purchased this '09 Sportage 4WD with 28K miles three months ago. After a lot of research and shopping I found this to be the best deal around for a late model small SUV. It drives beautifully and is adequately equipped with the LX package. Cargo room is enhanced with flat rear folding seats. The satelite radio is a welcomed bonus. It lacks an engine temp. gauge, compass and outside temp. readout, but I don't consider these a dealbreaker. The front headrest position are too far forward but the headrest can be turned around for comfort. Overall this vehicle is worth checking out if you're looking for a small, reliable, reasonably priced SUV.
Purchased a new car
Uses car for Just getting around
Does recommend this car
---
Great Value
by Angel Photographer from Denver, CO | September 17, 2010
I've only had this vehicle 3 months, but it replaces a near trouble-free '97 Sportage. I probably should have thought twice about black because it shows dirt, but the vehicle looks and drives like something much more expensive. I haven't tried the Serius Satelite radio, and may not, because I'm too picky for someone else to program my music. It has an iPod jack and USB on the console, so that is a nice extra touch for long trips! The controls are well designed, and I'm especially impressed with the stability control. The seats fold totally flat, which is another real plus for hauling and car-camping. The one thing I really dislike is that it came with street tires and not ATV. They have almost no traction for snow and mountain roads and they just don't make sense in an SUV. Replacements will run me about $700.00. Just a very stupid and tacky flaw. Otherwise, I will assume that I will have years of reliable service with this vehicle.
Purchased a new car
Uses car for Outdoor sports (hiking, cycling, etc.)
Does recommend this car
---
one of the best !
by Roy from lebanon | September 12, 2010
my Sportage is a great 4*4, good car, heavy duty, nice look, comfortable, nice price and fuel economy, I tried it last winter and I'm waiting to drive it on snow this winter thank you Kia !
Purchased a new car
Uses car for Commuting
Does recommend this car
---
too many times in the shop
by optimamama07 from washington | August 18, 2010
bought this car in December and it has been in the shop FIVE times now. The car/suv is having motor noise, bad gas milage, blue smoke from exhaust, bogging in the motor, tranny slippage, and noise from water pump. We have had parts replaced with only 2200 miles on it. What the heck? I have only driven KIA's and I am sad to have this going on. I hate to think that this can not be resolved. I KNOW that I am not the only one who is having these types of problems with the motor and other things.
Purchased a new car
Uses car for Having fun
Does not recommend this car
---
Love this vehicle...
by Edgewater Guy from Denver, CO | April 17, 2010
I wanted a Subaru Outback, but in Denver they are kind of pricey. For the same price that I got this Sportage, I could get a 3 year old Outback with 50,000 miles and no warranty. I just couldnt justify having that risk hanging over me when spending that much money...I plan on owning this vehicle for a long time. Good to know I will be covered... I never thought I would ever ride in a Kia, let alone own one. Saw a commercial on TV and the first thing that grabbed my eye was the price. Started looking at reviews, and saw nothing but good things said. I went to the dealer to drive one and once I did I was sold. Now that I own it, I love it. I broke it in driving from Denver to the ski areas about 70 miles away....in auto mode, the transmission kicks between 3rd and 4th too much trying to maintain speed going uphill....in manual mode, its pretty fun to drive...you can just leave it in 3rd and easily cruise at 70-75mph up the steepest I70 has to offer..redline is 6500rpm...felt very safe running it to 5000-5500 when needing heavy acceleration to keep from getting run over by the people that haul a*s up the hill...23mpg on a round trip to the ski areas and back... The traction control and ABS all work like a charm. This thing plowed through the snow and slush with no problem, and kept a good grip on slippery and snow packed roads. I am looking forward to getting this thing off road a little bit. I know it is not a Sorrento so I can't abuse it, but it looks like it sits just as high, if not higher than an Outback, so it should get me well off the beaten path. It has skid plates underneath the oil pan, and front muffler...hopefully i dont need them, but good to know they are there... If you drive in the city a lot, this vehicle is incredibly easy to park, and has a really tight turning radius. The rear seats fold easily and are very comfortable. When upright, they are adjustable and recline nicely. There is a fold down center arm rest as well. I'll miss the Sirius when the 3 months expires, but I have a lot of music on my mp3 player, and the placement of the usb port is perfect. The stereo itself sounds really good and is easy to use. The climate controls are well placed and easy to use as well. Cup holders are big, and the door pockets can fit a decent size bottle as well... Overall, this car drives well, is comfy, roomy, and a very practical and functional vehicle. If you want to spend at least 5k more for a CRV, RAV4 or Outback, be my guest. I don't think any of those are worth the difference in price.
Purchased a new car
Uses car for Having fun
Does recommend this car
---
People Who Viewed this Car Also Viewed
Select up to three models to compare with the 2009 Kia Sportage.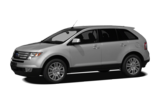 2010 Ford Edge
Asking Price Range
$8,390–$19,442
Compare
2009 Honda Civic
Asking Price Range
$5,608–$13,152
Compare
2009 Toyota Highlander
Asking Price Range
$10,059–$21,691
Compare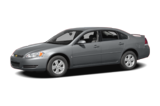 2008 Chevrolet Impala
Asking Price Range
$3,646–$11,750
Compare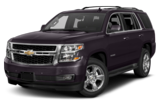 2015 Chevrolet Tahoe
Starting MSRP
$46,300–$64,085
Compare
2015 Toyota 4Runner
Starting MSRP
$33,210–$43,620
Compare
2008 Honda CR-V
Asking Price Range
$7,514–$15,618
Compare
2008 Mercedes-Benz M-Class
Asking Price Range
$9,343–$21,355
Compare
Featured Services for this Kia Sportage