Average Ratings
---
6 out of 7 people recommended this car.
---
We love this car
by Georgia Peach from Atlanta, GA | May 8, 2015
We purchased it new in 2010 and have driven it for the past 5 years. Although the fuel economy is not as good as some of the new models, it really rides great and have had little or no problems. We have over 100,000 miles. It has a 5 star crash rating which is good. The only problem is the dealer sneaked an extended warranty on us (it comes with a 100,000 mile factory warranty). As they say, fool me once..... But all in all this has been a great car.
Purchased a new car
Uses car for Commuting
Does recommend this car
---
Dissappointed
by Rose from Riverside CA | June 9, 2011
I bought my 09-Kia Sorento LX used with 30K mi. on it. I love the ext. design, interior space is great, has plenty of pep when you need it. Not completely satisfied with the mileage, about 17-20 on avg. just driving around town. The last 4 mos. have been a nightmare, I;m sorry to say. When leaving my house in the morning, it "jerked" into gear- R or D..didn't matter. Then would only move 10 mph. i.e. Power train issue! Now today- it has happened for the 3rd time in 4 mos. Sure, KIA is nice enough to send a tow truck, but the dealer has it more than 1 week each time trying to figure out how to fix it! I'm really frustrated and thought it would be a good dependable car, but the way it's been lately, I'm afraid to go away too far from home.. i.e. UN-reliable car. I'm sorry to say, once it's running nice again, I can't wait to trade it in for something OTHER than a KIA. It's proven to be cheap--and as the saying goes, "you get what you pay for".
Purchased a new car
Uses car for Just getting around
Does not recommend this car
---
Kia Sorento is the sleeper deal of the year
by fiero lover from Westminster, CO | September 17, 2010
We purchased our 2009 Kia Sorento LX(but new) from xxxx Kia in Littleton, CO on December 10, 2009. We were able to take advantage of a factory $5,000 rebate for end-of-year clearance. Got a killer deal as we had priced many SUV's before buying the Kia. We got the upscale 3.3 liter Hyundai engine which is very good and Motor Trend likes alot. The 0-60 time for a 4,800 lb SUV is quicker than my Tiburon GT with 1600 lbs less weight! We like to 5,000 lb tow capacity, the spacious seating, and the large cargo area. Con is you still need to take off the second row seating headrests to lower the seats for long cargo. Since purchase, we have hauled concrete, 2 x 4s, 6 foot tall pine trees, 20 bags of cedar chips, furniture and even a 600 lb gun safe in this vehicle. Another pro/con is that you have a full truck frame which makes it corner stiffer, but the ride is well like a pickup truck.
Purchased a new car
Uses car for Transporting family
Does recommend this car
---
Sensational
by walker! from tampa | May 20, 2010
Though it boring inside! Excellent vehicle! Not the best on gas but as i walk everywhere it is perfect!!
Purchased a new car
Uses car for Just getting around
Does recommend this car
---
A bargain
by Just another driver from Minnesota | March 23, 2010
This is a good SUV for the money. With a $5000 rebate I was able to buy it for $17700. There are many complaints about the quality of KIA products, but I've seen none so far. The SUV came with a 10 years, 100000 miles warranty, but I hope I won't have to use it.
Purchased a new car
Uses car for Commuting
Does recommend this car
---
My first car
by Quick Hands from Glenview, IL | March 21, 2010
My parents bought me this car because I live in chicago and they wanted a 4 wheel drive suv. I have the ex so my car comes with leather seats and a sunroof. I absolutely love my car but I am going to review it objectively. Comfort: The leather seats are very hard and it isn't easy to get comfortable in them. The lumbar support option is also not something I enjoy because no matter what setting it is on it feels as though someone is constantly poking your back. As you are driving you will feel almost every bump in the road and when you change the car to 4x4 mode you will find that electronic stability control is turned off and the ride becomes even less comfortable. Performance: This is the best part of the car. The second you touch the gas you can feel the power that the engine has and it is exhilarating. I probably shouldn't know this but the car hits 100 easily. Handling: When you are at low speeds this isn't a problem but once you hit the 60mph mark it becomes very hard to control the vehicle because the second you move your hands it feels as if the entire car jerks and the power steering starts really fighting you once you try to make turns. Exterior Styling: Will this car win awards? definitely not. But it is no pontiac aztek. There are a lot of similarities to the mercedes m class and the lexus rx350 (not the new one) but it doesn't look as sexy as those cars do. Interior design: Once again this isn't terrible but do not expect any awards. I drove the rav4 and the dash of the sorento is much more attractive but it is not by any means awe inspiring. While most other cars have blue lighting behind the gauges and radio (I drove the rav4, the escape and the honda pilot) the sorento has green lights which was a plus for me. Features: There really aren't that many. Like I already said I have the ex so I have a power drivers seat, power windows and a power sunroof but that is about it. Some other things in this car is that it has a mode in which you can drive in manual but that is useless because the car will make gear changes anyways even when you do not want it to. Value for the money: If you are buying this from a kia dealer they are trying to offload these asap so you can find very good prices but if you end up paying 25,000 before taxes on this vehicle I would recommend you find another vehicle. Reliability: Before talking about this I would like to say that the car has a 10 year/ 100000 mile warranty on the power train and a 5 year/ 50,000 warranty on everything else. The reliability of this car is not at all good. I now have 1174 miles on the car and it already has issues. The front power outlet didn't work when we got it from the dealer. The drivers seat and something in the trunk (even when is empty) creaks when ever you lean back or drive over a bump. The car looks like it was not put together very well which I'm sure will be the root of many problems to come. This is a car that I will most definitely get rid of the second the warranty expires because I can already foresee thousands of dollars in repairs in the longrun. Some other things: Once again I love this car and even through all of these complaints would still recommend it to a friend. Some things you might want to pay attention to are little details that really show that its a kia. For example, when you are playing a cd there is no pause button. My car has no rear cup holders. Small things like these are things you want to pay attention to before you buy this car.
Purchased a new car
Uses car for Just getting around
Does recommend this car
---
Love the Kia Sorrento LX 4x4
by bg from Denver, CO | January 31, 2010
We originally had our heart set on a Hyundai Santa Fe, which this vehicle was going to replace. We actually comparison-shopped the Kia to Chevy, Ford, Honda, Toyota and Hyundai. The Kia has the upclass 3.3 liter engine, and this is $5,000 more in the Hyundai. This is a super engine. We also got the 5-speed automatic, and this was $3,000 more in the Hyundai. Oh, and Kia owns Hyundai and the engine, transmission, and drivetrain are all Hyundai. We love this SUV! It has the reliability we wanted, most of the features we wanted, and we got 4x4 for snow for a killer bargain! We were able to get this with a $5,000 rebate in December and out the door with minimal markups for under $20K!!! Love the handling. Only two downers-lost 2 mpg with 15 city and 22 highway, and the same truck frame that makes this corner so well also makes it ride more truck-like. But you get 5,000 to capacity! My wife loved her Christmas present.
Purchased a new car
Uses car for Transporting family
Does recommend this car
---
People Who Viewed this Car Also Viewed
Select up to three models to compare with the 2009 Kia Sorento.
2014 Toyota Avalon
Asking Price Range
$19,514–$29,610
Compare
2011 Volvo S60
Asking Price Range
$7,855–$25,451
Compare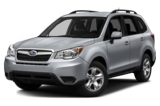 2014 Subaru Forester
Asking Price Range
$15,516–$27,472
Compare
2008 Toyota Camry Hybrid
Asking Price Range
$5,064–$12,924
Compare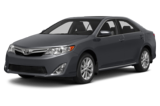 2014 Toyota Camry
Asking Price Range
$12,616–$19,980
Compare
2014 Toyota Prius
Asking Price Range
$12,792–$21,252
Compare
Featured Services for this Kia Sorento