Average Ratings
---
15 out of 16 people recommended this car.
---
Best vehicle I've ever owned!
by monalisa413-Sorento enthusiast! from Azle, TX | February 3, 2014
We bought a new 07 EX off the lot after test driving it. It has been an absolute joy to own and drive. Easiest vehicle I've owned to park in tight spaces. Turns on a dime. The V6 engine is so peppy! No problems worth mentioning. Best car I have ever owned. There were very few options it didn't have. It has 50,000 miles as of now, 2/3/14. When I first saw it, the only small disappointment was I had hoped for the tan interior. It has grey leather which I grew to love. It's white with gray cladding, which I did hope for. Our salesman checked every dealership in and around us and some not in our area and this was the only EX that was so close to what I wanted. After almost 7 years, except for a few minor parking lot dings, it still looks and runs like new. I have no desire to trade or sell it. I had an opportunity to drive a new 2010 LX Sorento and was not impressed with the new crossover design. Rougher feel to it and more road noise than mine, which is a truck frame model.
Purchased a new car
Uses car for Just getting around
Does recommend this car
---
only problem are the door handles
by td from La Crosse, WI | July 30, 2013
Both the driver and passage handles have broken. The outside door handles broke away from something inside. Of course they can't be repaired but have to be replaced. But here is the kicker, they have to be painted to match your the vehicle. Cost for one handle replacement, over $300. This is obviously a defect but who do you report it to?
Purchased a new car
Uses car for Commuting
Does recommend this car
---
vehicle problems.
by unhappy. from | January 30, 2012
I live in northern indiana, so to say the least weather is not bad in the winter. but i would not be able to take my vehicle into morning practice because this car is so bad on the snow and ice I would not make it into town. My dad also had to put tractor weights and salt bags in the back just so it would be heavy enough to make it out of my drive way. Also, I have had problems with the car jumping while I am at an idle speed on the high way accompanying that when I break the lights dim and the heat will decrease. The altinator has been changed along with the modulator, and the car continues to act up. With less then 40,000 miles one should hope not to have these problems. I would recommend this vehicle as a first car, but not as a car that will be kept for a while.
Purchased a new car
Uses car for N/A
Does not recommend this car
---
Great SUV with one exception
by smalone1 from Paoli, PA | April 16, 2011
I have this SUV and it is great. The only problem I had was the front rotors warping. They were replaced twice and resurface three times, all within 40,000 miles. I finally switched the rotors to a non-KIA after-market rotor and have had no problems after 10,000 miles. The rotor issue is a known problem with this and other Kia models. Before buying, insist that the dearler replace the rotos with an after-market rotor NOT manufatured by Kia.
Purchased a new car
Uses car for Commuting
Does recommend this car
---
First Car
by Kia Lover from Castro Valley, CA | September 24, 2010
I am 16 and I bought this car used. I LOVE IT!! It an awesome car with great audio and no blind spots. I LOVE IT!!
Purchased a new car
Uses car for Having fun
Does recommend this car
---
How can they do it?
by SUV Lover from Ft. Worth, TX | February 8, 2009
How can they offer SO much for such a reasonable price? I purchased my 2007 EX (white/gray interior) in April of 07. $26,000 out the door. As of today, I've racked up 18,000 miles. From the very beginning, I've had ONE issue which was an annoying rattle that I couldn't locate. Dealer worked tirelessly to find it. Turned out to be a bolt of some type in the sunroof was missing. Easy fix. Was provided a Sorento loaner for the 24 hours they had it. Just recently, the "passenger air bag off" light has been staying on even with an adult in the seat. Need to get that checked. Sunroof, leather, 6 CD changer. Sound is quite good, but I've heard better. The thing handles so wonderfully, turns on a dime. Can throw you back when you really gas it. Love the dual climate controls. Came with a spoiler and step rails, leather, sunroof, most options available and we added mud flaps, hood deflector, sun roof deflector and window visors which really gives it a custom look. We went with white with gray leather. Love the seat warmers in the winter. AC is excellent. On cold days, engine is warm enough for the heater within 5 minutes or less. If I could improve on anything, I'd add the option for satellite radio/navigation built in. A little more luxury feeling ride would be nice. It's pretty stiff. But it maneuvers so perfectly that I always feel in control in every situation. Turns on dime; easy parking. Never have gotten better than 20 mpg on road trips but it does have a pretty stout V6. This is just an awesome vehicle. I've been wanting to possibly upgrade to the new Borrego for extra room, but after seeing one (their top of the line) at the Houston Auto Show this month (2/09), the Sorento puts it to shame. So I'm looking for another slightly larger luxury SUV, possibly a Lexus GX470 (used of course; new ones like I want equipped start at about $53,000!!). If you have an opportunity to purchase a Sorento EX, you won't be disappointed.
Purchased a new car
Uses car for Just getting around
Does recommend this car
---
Best Bang for my Bucks !!!
by Jeeme (Sorento LX part time 4x4) from Nevada | December 20, 2008
Great looking Midsize SUV, Lots of passing power on the highway, acceleration is great. Uphill driving on the mountain on 60mph only using just a little 2000 rpm. Very comfortable to drive I never get tired after driving it for 4 hours straight. Drives on a foot of snow with ease. Very solid and great control on the snowy/icy road.
Purchased a new car
Uses car for Transporting family
Does recommend this car
---
Most Reliable car I've EVER had.
by Okiegill from Edmond, OK | December 3, 2008
Bought new 4x4 with moon roof and cloth interior. Has NEVER had a problem with anything! The only downside is the ride is a little jiggly. Great value & looks. 3.8 liter in parent Hyundai luxury cars. Lots of power & good mileage for 4x4. Can tow 3500 lbs.
Purchased a new car
Uses car for Outdoor sports (hiking, cycling, etc.)
Does recommend this car
---
Great Value
by Cybern from Tx | March 20, 2008
This is my second Kia Sorento and am excited about the bigger engine now available. My 2003 Kia served me very well and was very reliable. Highly recommend this vehicle.
Purchased a new car
Uses car for N/A
Does recommend this car
---
Great Looks Great Quality _ This is my 3rd Sorento
by Dan from Austin, Texas | December 20, 2007
I purchased my third Sorento (2007 Loaded and it's Black) These vehicles are great. I have no issues at all. I've owned chevys, fords, toyota's and I never though I would say it, but this Kia Sorento is one of the best ever. Keep up the good work... Build them in the good old USA
Purchased a new car
Uses car for N/A
Does recommend this car
---
People Who Viewed this Car Also Viewed
Select up to three models to compare with the 2007 Kia Sorento.
2010 Volkswagen CC
Asking Price Range
$6,961–$14,725
Compare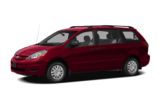 2010 Toyota Sienna
Asking Price Range
$8,274–$19,994
Compare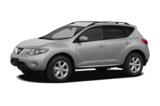 2009 Nissan Murano
Asking Price Range
$7,570–$17,002
Compare
2010 Audi A5
Asking Price Range
$13,550–$24,106
Compare
2010 Toyota Corolla
Asking Price Range
$6,271–$12,967
Compare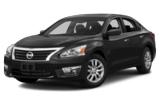 2013 Nissan Altima
Asking Price Range
$9,867–$19,139
Compare
Featured Services for this Kia Sorento