Average Ratings
---
8 out of 13 people recommended this car.
---
unemployed worker
by Derail from Religh nc | April 23, 2012
it ride is good but the gas miles could have been better. the Dealer that sold me ths car at first did not want to help me after i Drove off. two miles down the road the check eng light came on only to fine that the catlicy convertor was bad. But the help me get it fix. othen that i like my truck
Purchased a new car
Uses car for Just getting around
Does recommend this car
---
The most costly car I've ever owned!
by Busy Dad from Louisville, KY | July 23, 2011
Purchased used, in 2006, was great at first, started with electrical probs., then at about 96k, I heard that the timing belt should be replaced, did that, and it's all down hill from there from loosing coolant, air going out, replaced air compressor, radiator, throttle body, belts. Still had same problems, 4k in repairs later. Couldn't wait to get rid of it. I'm done with Kia. Buyer beware!
Purchased a new car
Uses car for Transporting family
Does not recommend this car
---
Great Car for the money
by Ben from Columbia SC | November 22, 2010
I bought the car 7 month ago for $4400 from a dealer. And I must say it is a great midsize SUV, it is reliable, swift and doesn't need lots of gas about the 2WD. No electrical problems at all or whatever your read in Forums. Make sure the timing belt is ok when you buy one because it is about $650 at a KIA Garage.It has 2 recalls who should be done, if its not done, KIA gonna do on guarantee! Overall, a very good fun SUV for this money! I would buy it again without a doubt!
Purchased a new car
Uses car for Just getting around
Does recommend this car
---
Beware of Kia's
by Unhappy Kia Owner from Milwaukee, Wisconsin | September 26, 2010
Bought this car used in 05, The first year or so the car seemed OK, but them I did some routine service. From this point on, I don't think there is any one that is really trained to work on these cars and it seems the car is falling apart in the driveway. A routine timing belt repair has been done three times over the last 25,000 miles. The dealer that did the repair has fixed this issue three times the timing keeps jumping. The air went at 99,000 lucky for us we had bought the extended warranty. But at 101,00 it went out again a different dealer from the timing belt, tried to sell us unneeded repairs, took it to a reliable small service shop, for a fraction of the cost. Electrical issues are numerous, air bag, windshield motor, temperature control module, corrosion of starter, transmission module and timing sensor. You would think this car came over under water from Korea. Paint not sticking to front bumper. The 4x4 jerks when making tight turns and to top it off the sun roof motor came loose . For me to even consider another one of these cars it would have to be given to me, and then I think I would still turn it down. The money we saved instead of buying a slightly higher priced car has been offset, I am way behind, and the fuel economy is poor at best. I should have traded this as a clunker so no other person had to deal with this poor quality of a car. I have spent thousands on repair of this car.
Purchased a new car
Uses car for Just getting around
Does not recommend this car
---
I like it so well that I'm getting one for my kid
by Bluezette from LaGrange, Ga | July 15, 2009
I live in south Georgia and have to travel to west Texas often. It is an extremely comfortable ride, the performance is great, plenty of room for my luggage and sound system is perfect for the long drive!
Purchased a new car
Uses car for Having fun
Does recommend this car
---
I thought I was buying a reliable SUV
by Lyn from Eureka, Ca. | December 4, 2008
I love my Kia Sorento, bought used just last November 2007, has all the power options, comfortable, etc, but it has been in the shop for repairs more that I've gotten to drive it and it doesn't have that many miles. I believe it's a lemon at this point.
Purchased a new car
Uses car for Work
Does not recommend this car
---
Too pricey for the quality.
by Family Man from Madison, WI | April 20, 2008
I've had mine for several years now and am plagued by frequent electrical problems and minor technical issues that have more than made up the difference in pricing for some of the higher priced competitors that have a reputation for quality. Would not recommend a Kia Sorento. Multiple dealerships have been unable to resolve the multitude of issues that have recurred including keyless entry failures, power lock failures, unable to remove key from ignition, and inability to engage park. Fuel economy is also horrendous and I have a light foot.
Purchased a new car
Uses car for N/A
Does not recommend this car
---
This is such an awesome car
by Samantha T. from Murfreesboro ,TN | December 5, 2007
MPG aren't that great but everything else is awesome I got this car used in 2005 when I turned 16 it had 87000 miles on it and I was totally bummed because it was kia but once I got in it and drove I loved it! Mine has leather,sunroof,woodgrain and is just awesome the factory sound system is bumping and my friends always look in the back to see if I have subs, This car has never broken down on me and it now has 100,000 miles on it I've driven it from Tennessee where I live to Oregon no problem. This car is just awesome and if you can afford this gas get it!
Purchased a new car
Uses car for N/A
Does recommend this car
---
A real gas-hog
by tradesalot from Collinsville Oklahoma | July 22, 2007
I have found my Sorento to be very comfortable, reliable and stylish when compared to other SUVS on the market. I am really having concerns about selling this vehicle due to the poor gas mileage and gasoline costs continuing to increase. While I like the car alot, I have to consider the long run and will probabally get something more economical. That is my next concern. Resale of a Kia is not the easiest thing to accomplish!
Purchased a new car
Uses car for N/A
Does not recommend this car
---
Everlast
by Truck Man from Millsboro, DE | June 8, 2007
Bought this truck a few weeks ago.. and i'm am in love... I was a little shaky at first seeing as how it had 88,000 miles on the odometer when i test drove it... but i drove like new. And the best part is, it's still covered by a warranty. I hope this truck holds up for the next 4-5 years, and if so, i will definately return to Kia for years to come.
Purchased a new car
Uses car for N/A
Does recommend this car
---
People Who Viewed this Car Also Viewed
Select up to three models to compare with the 2003 Kia Sorento.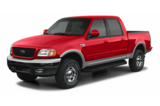 2003 Ford F150
Asking Price Range
$1,622–$16,190
Compare
2012 Nissan Altima
Asking Price Range
$7,514–$16,058
Compare
2008 Toyota Avalon
Asking Price Range
$6,812–$15,740
Compare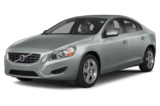 2013 Volvo S60
Asking Price Range
$15,301–$26,521
Compare
2013 Audi A5
Asking Price Range
$21,624–$34,720
Compare
2010 Toyota Corolla
Asking Price Range
$6,264–$12,964
Compare
Featured Services for this Kia Sorento