Average Ratings
---
24 out of 28 people recommended this car.
---
Satisfied Customer
by Grand Cherokee Rock from Virginia | September 22, 2016
I recently purchased a 2013 Jeep Grand Cherokee. I owned one before, years ago and I decided that I really wanted another one since I needed a newer vehicle. I love my Grand Cherokee. I wanted/needed a SUV that I consider a midsize SUV. The Grand Cherokee covers everything I need and want I a midsize SUV. It has aggressive exterior styling and a luxurious interior that is comparable to some higher end SUVs. Gets a little over 400 miles on a tank fuel. The audio system sounds great! Mine has a Uconnect stereo unit that plays DVDs and CDs. Navigation and SiriusXM radio are also on this unit. The Uconnect head also comes with an aux jack and bluetooth. My Grand Cherokee comes with AWD which seems to give it more control on the highway in corning and enhances the performance of this vehicle. I love this vehicle!!! I would recommend this vehicle to family members and close friends.
Purchased a new car
Uses car for Commuting
Does recommend this car
---
New Jeep Grand Cherokee
by VA Buyer from Williamsburg, VA | February 3, 2016
I recently purchased a Jeep Grand Cherokee from research I did on cars.com It made the finding and purchasing process seamless. I put in what I wanted to spend, how many miles I wanted, what model, make and criteria even down to the color I wanted and I got several options. I looked over a course of a few months until I found the car I wanted but I could have found one earlier. Just needed to be ready to sell my previous car. I really love the car so far and never had one with all that this car has for the price I paid.
Purchased a new car
Uses car for Commuting
Does recommend this car
---
2nd best overall car I've owned
by Happy Jeep Owner from Erie, PA | February 1, 2015
The smooth ride, comfortable seating and at-your-finger-tips controls makes this a great vehicle. Time will tell on reliability.
Purchased a new car
Uses car for Commuting
Does recommend this car
---
Stay away from Chrysler products
by Chris from Phoenix, AZ | August 25, 2014
Our Grand Cherokee Overland had the transmission worked on because it was leaking at 5K miles. At 10k miles the center console had to be changed, then the cup holders tabs broke, then at 15k miles the dashboard had to be changed due to the leather coming up, the seats so called "awesome" new saddle leather seats began to peel at 5k miles and chrysler wouldn't change it out. Then at 18k miles the check engine light came on and it turned out to be a fuel evaporation system leak, then the cheap plastic wood grain began to come up and of course Chryslers awesome customer service said nothing they can do. The fact that the spark plugs have to be changed every 32k miles is ridiculous! The Hemi is such a subpar outdated motor it's unbelievable they still produce it. Chryslers customer service still is horrible and they continue to make unreliable products. We traded the piece of you know what in on a Toyota 4runner. Of all the toyotas and lexus's we have had we have never had one single issue, not one dealer call. Stay away from these sub par chrysler products.
Purchased a new car
Uses car for Commuting
Does not recommend this car
---
cross bars
by off road artie from annapolis, md | April 13, 2014
all the reviews regarding styling, comfort, nice ride, handling,etc are correct. great car for both highway and local trips. my problem is that it didnt come with roof top cross bars. and the aftermarket bars from mopar, at a $250.00 cost to me, are unsatisfactory as they "whistle" at speeds over 40mph.(and my ears arent that good) one would think that JEEP, the iconic off road vehicle, would supply such for their vehicles. a canoe or kayak or fishing rods or skis or extra luggage on the on the roof? forget it. it seems that jeep is becoming the upscale vehicle for the suburban individual who takes the vehicle to the grocery store or kids to a soccer game. over a year later and the dealer shrugs his shoulders.
Purchased a new car
Uses car for Outdoor sports (hiking, cycling, etc.)
Does not recommend this car
---
Bad surging on the Hemi 5.7!
by Disappointed Dave from Vancouver WA | April 4, 2014
I recently purchased a Jeep Grand Cherokee Laredo with the six speed automatic with the Hemi 5.7 option. After driving it for several days, I noticed a surging when slightly accelerating up driving uphill in Auto mode. After researching this problem on the internet, I found it to be a VERY common occurrence and it is called the "fishbite" syndrome. There is no confirmed fix other than the dealership doing a software update which does nothing other than reducing the gas mileage by about 2-3 mpg's. I love this car in EVERY other way except this ongoing problem. I am willing to give the dealership one more try to fix and then will consider selling or trading it in. Very frustrating and especially for a "tough" Jeep that costs as much as this car did. Should have bought a NIssan or Toyota!
Purchased a new car
Uses car for Commuting
Does not recommend this car
---
2013 Jeep Grand Cherokee Overland
by beltway bandid from Falls Church VA | April 2, 2014
I purchased my 2013 Jeep Grand Cherokee with 12-13k miles on it so saved some there. So far having had it for about a month really like it for it's ride and interior fit and finish which is much better then I expected for an American vehicle. I chose the V6 to save some money on gas mileage and so far not bad but not great but that is also because i used own an Acura TL so very diffent. Like the feature with the auto unlock the most -great not having to grab your keys when your hands are full. Overall pleased-wish it was a little less but picked up mine for 36-37k so all in all 4 stars
Purchased a new car
Uses car for Just getting around
Does recommend this car
---
horrible cruise
by wx kia owner from illinois | November 6, 2013
the 2013 jeep is a great riding and driving car. the cruise is horrible. when you set the cruise on 60 it will vary from 55 to 65 up and down hill. I have owned many other brands and have never had this problem. they might vary 2-3 mph in the same situation. the dealer said normal and so does Chrysler. they need to wake up.
Purchased a new car
Uses car for Just getting around
Does recommend this car
---
Engine Surge on 5.7 L Jeep Grand Cherokee
by John from Atkins, Iowa | October 16, 2013
I was very excited to get my new 2013 Jeep Grand Cherokee w/ 5.7 L HEMI. The Cherokee was the perfect size for hauling my daily work items as I travel an average of 700 miles per week. Just after I started driving the jeep on the hwy, I noticed the engine surging from speeds of 45-75mph when not in the ECO mode. I started taking the vehicle into the delaership to troubleshoot the issue. They changed out the plugs, coils, updated the software, and the issue never went away. Chrysler suggested that I get a second opinion from another Jeep dealership, so I sent to 3 local delearships for test drives and opinions. They all said the same thing; there is a problem, but not sure what it is, the engine surges from 45-75mph. The 3rd dealership suggested we look on the Chrysler website to see if there are any postings on this vehicle. The tech found a STAR REPORT showing the exact problem that there is a PCM Software fault causing the surging on 2012 and 2013 HEMI engines in the Jeep Cherokees. The report stated that there is not a projected fix until after 1st quarter of 2014. I have had the Cherokee for 6 months with this fault since day 1. Both Chrysler and the local dealership were unwilling to resolve this issue, and say that it is running as designed. I am surprised that the Chrysler engineers designed this vehicle to SURGE, VIBRATE, TUG, under normal driving conditions. I am very dissapointed in this vehicle.
Purchased a new car
Uses car for Work
Does not recommend this car
---
Grand Cherokee Overland 2013 (used)
by Roberto from Davie, Florida | August 12, 2013
My first jeep in many years and I must say I am very impress and surprise on how well this jeep drives and performance. It's a 6 cylinder, with 8k miles and it was and perfect condition. Beautiful interior, yet functional and pleasing to the eye of all who rides. I have been fortunate to have own Mercedes and BMW's and I must say this drives as good if not better. I would definitely recommend this jeep to my family and friends. Cheers......
Purchased a new car
Uses car for Work
Does recommend this car
---
People Who Viewed this Car Also Viewed
Select up to three models to compare with the 2013 Jeep Grand Cherokee.
2015 Dodge Durango
Starting MSRP
$30,495–$43,895
Compare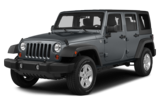 2013 Jeep Wrangler Unlimited
Asking Price Range
$23,632–$39,956
Compare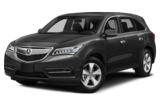 2014 Acura MDX
Asking Price Range
$29,532–$41,236
Compare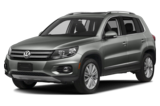 2014 Volkswagen Tiguan
Asking Price Range
$13,140–$27,128
Compare
2016 Ford Explorer
Starting MSRP
$31,050–$52,970
Compare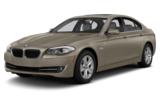 2013 BMW 528
Asking Price Range
$21,327–$36,023
Compare
2014 Chevrolet Equinox
Asking Price Range
$13,031–$24,983
Compare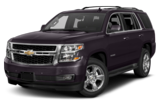 2016 Chevrolet Tahoe
Starting MSRP
$47,000–$64,740
Compare
2014 Jeep Wrangler
Asking Price Range
$21,178–$35,014
Compare
Featured Services for this Jeep Grand Cherokee