Average Ratings
---
12 out of 13 people recommended this car.
---
Supercharged = hot and sexy style / performance
by Jaguar Enthusiast from san diego | October 22, 2015
First the obvious -- *Jaguar sublime leather (everything) *Awesome stereo *The perfect JAG exhaust sound like a big cat roar! *Perfect sexy and hot exterior styling that everyone loves! (get ready for conversations from strangers) Now the not so obvious and not so great --- * early models have leather dash that shrinks and pulls back which is a $3000.00 fix or a 35 dollar suede dash cover * battery (original) goes out within 2-3 years, but aftermarkets last forever it seems * at brake time - get cross-drilled rotors and have a blast with better brakes * the 'ghost lights' play tricks with you - these are the 3 lights in the front roof section that are touch enabled, but eventually are ghost enabled - thank old Jaguar electronic ghosts from the past * keep it in 'dynamic mode' and blow away anyone on the road save for cars costing 3 times as much * at 120 mph and above, the Jaguar purrs perfectly down the freeway * the pop up rotary gear selector makes all other cars look ancient
Purchased a new car
Uses car for Commuting
Does recommend this car
---
Great Car for your Money
by jaguy from Miami,Florida | March 15, 2014
my jaguar is a fantastic car never let me down ,I believe the jaguar corporation got the 5 stars when finish this car. I love it
Purchased a new car
Uses car for Commuting
Does recommend this car
---
Great car
by Matt from Washington State | October 24, 2013
Lots of fun, great ride, great long range cruiser! The car you get for the money is hard to beat!!!!
Purchased a new car
Uses car for Just getting around
Does recommend this car
---
Seats in our 2003 R Model are more comfortable
by Jag Lover from Del Mar, CA | April 5, 2013
Seats in our 2010 XF Supercharged Jaguar lack the side support and overall aadjustments that came standard on our 2003 S-Type R. Bean counter mentality is to be expected GM products, but has no place in deciding comfort and safety issues in a car with 470 HP and far more torque (2010 XFS vs 2003 S-type R). Otherwise, the 2010 XF-S is far superior in every way than most every car in its' price range. Keep it up, Mr. Callum
Purchased a new car
Uses car for Having fun
Does recommend this car
---
2010 XF has been a blast
by DP from Chicago Illinois | February 4, 2012
Have owned the car for only one month and have really enjoyed it. First week we had it took a 1250 mile trip and averaged 26.6 miles to the gal, pretty impressive for a rather large engine. In the city it is averaging 20.2 per gallon according to the on board computer. Handled great on the trip and was an extremely comfortable ride, a great road car. Have owned 2 other s-types and had great luck with those cars, but this XF stands head and shoulders above the older design. While the rising knob transmission selector and rotating heating vents that open upon ignition are kinda wacky the overall clean interior is beautifly appointed. Also drove in a 6 inch snow storm and it handled very well with the winter drive selection engaged. Tracked very well for a rear wheel drive when others were sliding around, very impressive. We did have a problem with the touch screen radio the day we purchased the car and an a couple led tail lights were burnt outl. Dealer fixed both issues plus performed a couple programed changes in the computer that were done. All issues were fixed in a day and covered under warranty at no charge.
Purchased a new car
Uses car for Commuting
Does recommend this car
---
Most compliments for looks and styling I've
by sporty cat from Fort lauderdale , Florida | September 26, 2011
The XF is in it own class as far a appearance , handling, stability and response.It is quiet some minimal road noise, but no wind or air sounds Love the car is fast and very responsive to pick-up and braking. Looks great on and off road .
Purchased a new car
Uses car for Just getting around
Does recommend this car
---
Outstanding Car
by White Lightning from Omaha, NE | August 11, 2011
After nearly 2 years I still love the way the XF looks and the way it drives. Turns heads since this vehicle is much rarer than the BMWs and Mercedes and Audis it competes with. And it has fantastic power and crisp handling. I have had a 2 computer module problems that required replacing, but those were covered in full by the Jaguar warranty and completed in 1 day each. I like that oil changes are only required after 1 yr or 15K mi. Dealer service experience has been good (which is to say, very seldom). I intended to use the XF as a commuting car but it is surprisingly roomy for my family of 4. So we use it for all kinds of trips. Only problem is my wife who keeps telling me to SLOW DOWN!
Purchased a new car
Uses car for Just getting around
Does recommend this car
---
2010 Supercharged XF
by LG from wisconsin | February 9, 2011
This Jaguar was a complete surprise to me, I would have never considered the brand until the XF. After comparing it to the BMW 550 Mercedes 550 I choose the XF Supercharged and have no regrets. Awesome power, elegant looks in & out, and comfort all in a modern, well built machine.
Purchased a new car
Uses car for Commuting
Does recommend this car
---
Fantastic car
by jj from Seattle area | November 23, 2010
I have had this car for 3 months. Fastest car I've ever owned. My last car was a 335xi (BMW)- this is much faster. I drove it for the 1st time in snow today and it did admirably.
Purchased a new car
Uses car for Just getting around
Does recommend this car
---
Great Exterior Design,Poor Quality & Reliability
by No Longer a Jag Fan from Birmingham, MI | August 14, 2010
I test drove a 2010 XF about a year ago and it felt solid and drove well. I was impressed. I decided to take out a 4 year lease. Little did I know the problems that await less than a week later. From the check engine light to squeaks and rattles, this car has been a nightmare to own. In the first 2 months it spent 40 days in the shop. It is not "screwed and glued" together well at all. Now after almost a year I can truly say it is the worst car I've ever owned. Jaguar USA was no help. I felt completely helpless after talking to them. The car just sits in the garage, rarely driven because I'm not sure what will break next, additionally, squeaks and rattles still run ramped depending on how the car "feels" that day. It is so beautiful to look at, which is what seduced me into buying it, it looks like a work of art. I finally contacted the dealer one final time and pleaded with them to take the car back, they agreed. Now I can't wait, because I will be turning it in 3 years early and paying over 4000 bucks to do so, and never looking back. It's sad when a customer would rather dip into their savings to get rid of a car than keep it throughout the lease term. With the well known history of Jag's poor quality and reliability I don't think they've learned from their mistakes. I thought I would take a chance, because of all the good things I read and heard, but I will definitely be avoiding them in the future. I'm glad others have been more lucky with theirs, but I'll still laugh to myself when passing them thinking about the time I spent with my Jag, and how the beauty of the design and the test drive suckered me into buying one and wondering if they feel the same.
Purchased a new car
Uses car for Having fun
Does not recommend this car
---
People Who Viewed this Car Also Viewed
Select up to three models to compare with the 2010 Jaguar XF.
2009 Lexus GS 460
Asking Price Range
$15,900–$15,900
Compare
2015 BMW M6
Starting MSRP
$111,900–$118,200
Compare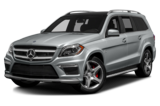 2016 Mercedes-Benz AMG GL
Starting MSRP
$121,100–$121,100
Compare
2017 Cadillac Escalade
Starting MSRP
$73,395–$94,795
Compare
Featured Services for this Jaguar XF