Average Ratings
---
23 out of 24 people recommended this car.
---
Superb toy
by Nick from WA | March 4, 2015
I have had it for 4 years now, brought it new, great performance, great reliability. The front seats are very comfortable, some big fellas might complain when in back. A wonderful car!
Purchased a new car
Uses car for Commuting
Does recommend this car
---
Best Value for a "Luxury/Sport" Sedan
by Alex from Massachusetts, United States | January 13, 2015
**I have the non-sport, AWD, with premium package, but no navigation** I am a big fan of the infiniti brand for a couple of key reasons: They are performance oriented, made with quality materials, and have low maintenance costs compared to its German counterpart. $39.95 oil change from infiniti, low cost for remote starter comparted to BMW, tires and brakes are not going to break the bank... you don't need to fear the maintenance costs or the costs of aftermarket additions (such as a car starter). The car is very fast, has a beautifully loud exhaust note, and has sturdy but soft suspension (I have heard the sport model is a rough ride). You can go 100 mph on the highway and you will feel like you are going 50 mph. Exterior stylilng is beautiful, and the interior is simple and elegant. CONS: "requires" premium gasoline, gets the same gas mileage as a V8 Cadillac DeVille, the base wheels are too small for a car like this (only 17"), some of the tech is out dated, no cooled seats, lack of daytime running lights (LED) like most luxury cars.
Purchased a new car
Uses car for Commuting
Does recommend this car
---
Excellent car
by rchapp02 from Fayetteville, Arkansas | October 18, 2014
The car handles and rides great. Good power yet it appears to get excellent gas mileage. Love the looks of the vehicle.
Purchased a new car
Uses car for Just getting around
Does recommend this car
---
G37x
by JD from Henderson, KY | July 12, 2014
Traded a 2011 Maxima for 2013 G37x. End of year leftover discounted $4900. Already a great car, but now a bargain. CVT to 7 speed has been a good transition. Engine is spirited and a bit too revy in 0-30 acceleration. Smooths out around 40mph. Ride is firm, but instills confidence. Three features are missing from supposedly lower end Maxima: turning lights in mirrors, rear window sunshield, and cooled front seats. A bit disappointing, but not showstoppers. Rear headrests don't telescope and glovebox and console are smaller. Trunk opening is a bit narrow. 17" tires a bit small for sedan of this size. AWD is seemless, but largely untested at this point. Winter will tell. Only one month into ownership at this point.
Purchased a new car
Uses car for Just getting around
Does recommend this car
---
didn't like the ride on test drive
by bmw enthusiast from des moines, ia | June 21, 2014
Lately I drove the following and settled on a bmw 335i x drive: 335i, 550i, 535i, audi S4, A4, A6, Acura TL. Pros: value/money, great exhaust note, power, handling and steering. Cons: outdated styling/lack of LED head lights, unsettled ride on lateral highway cracks, cheaper feel of interior, navigation controls/knob - buttons placed up by screen, lower relative fuel economy compared to BMW.
Purchased a new car
Uses car for Commuting
Does recommend this car
---
Infinity vs Lexus
by YaYa from Austin Texas | April 2, 2014
I loved both of these cars equally and was having a difficult time picking one over the other. I think they are equally attractive and both drive just beautifully. So it all came down to customer service and the Infinity dealership won hands down. Lexus in Austin Texas made me feel like I was a burden to them, or that I wasn't able to afford their car. I was shuffled down to 3 different salesmen and even though I was going to purchase a Lexus I changed my mind at my last visit to the dealership because my salesman wanted to send me to a different salesman. My Infinity is fantastic, beautiful and fast!!! I was made to feel welcome everytime I walked in the doors, even after I made my purchase. I so happy I bought my Infinity, its a fun little sports car.
Purchased a new car
Uses car for Just getting around
Does recommend this car
---
Built to perform
by Mike S from Berlin, Maryland | March 31, 2014
The G37 is a true performer, fun, functional, practical, efficient and fun! I bought an off lease 2012 G37x in Nov 2013. I researched thoroughly after spotting it's big brother the M37 at a local Mercedes dealer and fell in love with it's exterior design(very similar to the G). In my opinion this car is gorgeous, that's what drew me in, then I drove it and it's capability easily sealed the deal! The four door sedan has an impressive layout making good use of space and resulting in comfort for all four seats. I have not driven it's rivals by Audi, Mercedes, Acura or BMW but at the time I purchased the 328 HP 3.7 liter setup in the G it over showed it's nearest competitor by 60 horsepower and in some cases much more. The part time AWD is seamless and keeps things stable in slippery conditions while retaining RWD performance in dry conditions. The ride is sport like even in my non sport suspension sedan but what I expect for a vehicle designed to handle and perform well. The seven speed transmission with Drive Sport and Manual options is adaptive to your mood. If you like to drive, REALLY like to drive, you will love this vehicle. The luxury, convenience and efficiency is a symbiotic bonus.
Purchased a new car
Uses car for Having fun
Does recommend this car
---
One of the best sports cars for the Money
by MikeyK from New Jersey | March 8, 2014
A sister car to the Nissan Z, this infiniti g37 coupe has been one of the best cars i've owned. The power is overwhelming and the styling both interior and exterior is just plush modern and beautiful. They held nothing back when making this car. I have the fully loaded model and the car is perfect. One of the best cars i would think you can buy for the cash
Purchased a new car
Uses car for Having fun
Does recommend this car
---
What a great car
by MB from New York | December 21, 2013
I absolute love this car from the looks to the performance. I've put 7500 miles in 4 month and every time I get in it it feels like the first time. The handling is impressive along with the Bose system it's excellent . I test drove the c class , A6, and e 325i and the G37x was my choice. If I had one complaint it would be interior storage a bit tight. Before I forget the braking system is amazing this car stops on a dime very impressive for a sedan. Highly recommend
Purchased a new car
Uses car for Commuting
Does recommend this car
---
Perfect Luxury Sports Sedan
by Normal Person from Salem, NH | December 19, 2013
Best car I've ever owned. I have 127k miles on it and I've had no issues other than normal tires and brakes. The car looks elegant and slick on the outside, but under the hood is a mean machine waiting to tear up the asphalt. Great as an everyday driver or taking to the track on the weekends (if you have such a luxury). I look forward to snow storms - I have more fun driving this car in the snow than I do skiing! Recently the stability control and traction control stopped working due to an error with the braking system - probably just a sensor or needs new pads - who knows. I haven't bothered to get it checked out because the car handles fine, and in the process I have discovered how fun the car is to drive w/out the idiot controls on! You get all the feel of the road w/out the electronic override - I actually much prefer this setup. It's makes you a better driver in the long run. We had a couple blizzards here in NH in the past few days. During the middle of one of them my wife asked if I minded going to pick up a pizza for dinner. "Not a problem honey, I'll just take it slow - it's only a couple miles down the road." The next thing I know I'm ripping the thing sideways down the road, drifting in 8 inches of powder, in complete control, with a devilish, child-like grin on my face! I finally get to the pizza place and the kid behind the counter asks how the roads are. My response? "Perfect!" I'm pretty sure he thought I was insane. So I get the pizza and head back out to the parking lot, drop the pie in the trunk, fire up the G, and proceeded to carve the largest drift-induced donut around the parking lot - all the while the snowplow guy is just sitting in his truck watching - almost as if he was enjoying watching me and waiting until I was done. What a sick ride! Driving in the snow and deliberately drifting a rear wheel car with this kind of performance is one of the greatest feelings you can have if you are the least bit into cars. You would have to go about three times the speed and risk serious injury or damage to your ride to get the same feeling on asphalt. And you don't even need snow tires. I ride the same tires year round and I've driven this thing in nearly two feet of powder. P.S. For the record, I am a responsible adult male of 35 with a great job in management, 2 lovely boys, and a beautiful wife. Thank you, Infiniti, for making me feel like a kid again by providing a value-oriented sports luxury sedan that's extremely easy on the wallet! Keep doing what you're doing and you'll have this customer for life!
Purchased a new car
Uses car for Commuting
Does recommend this car
---
People Who Viewed this Car Also Viewed
Select up to three models to compare with the 2013 Infiniti G37x.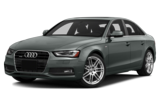 2014 Audi A4
Asking Price Range
$21,543–$34,791
Compare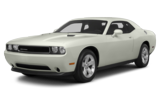 2013 Dodge Challenger
Asking Price Range
$13,065–$35,441
Compare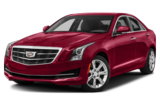 2015 Cadillac ATS
Starting MSRP
$33,215–$51,435
Compare
2014 Jeep Cherokee
Asking Price Range
$14,658–$30,326
Compare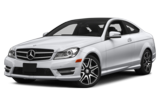 2015 Mercedes-Benz C-Class
Starting MSRP
$38,400–$71,900
Compare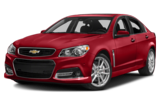 2014 Chevrolet SS
Asking Price Range
$31,742–$41,414
Compare
2015 Infiniti Q60
Starting MSRP
$40,950–$53,400
Compare
Featured Services for this Infiniti G37x