Average Ratings
---
7 out of 7 people recommended this car.
---
Fabulous Body Style
by Business Owner from | December 23, 2013
I need an SUV for my daily driving. I have found most suv body styles boring. This is so sporty and well proportioned that people mention it everywhere I go! My other SUV did not compare to the tight handling of this energetic beauty. It handle exactly like the Porsche that I test drove prior to purchase. It is by far better looking and price is much more reasonable. The color combination is awesome. Creamy White exterior and light almost yellow cream enterior. The other colors do not appeal to me. Infiniti is missing out on potential customers with limited beautiful color combinations. Also, the spiffy large tires and long nose are what makes it look like a much higher priced auto. A design that is unmatched! An attention getter! Much more than I expected in an SUV that does not look like an SUV. The cargo space is very generous and comparable to my previous SUV, a Lexus. I chose this over the Mercedes M Class due to body design and tire appearance.
Purchased a new car
Uses car for Just getting around
Does recommend this car
---
Great Sports Car
by Love My FX from Chattanooga, TN | December 21, 2013
I've just had my FX37 for a couple of months and I still love it! I bought mine used from a dealer. It's a blast to drive and is dressed to kill! The ride is a little firm, there can be road noise, and there's not much space in the back, but I really don't care because of the sheer thrill you get from driving this vehicle. One of my chief complaints is the not very good service I get at the dealer. Their quality control is almost non-existant because I've taken it twice to get worked on and both times there were shortcomings with them both. This does not take away from the driving experience, but it does make me want to find somewhere else to spend my money for oil changes and such. I recommend this car to people who like sporty cars. Otherwise you might be a little disappointed.
Purchased a new car
Uses car for Just getting around
Does recommend this car
---
luxury suv
by mom from Memphis, Tn | October 10, 2013
Great suv, fun to drive and nice overall look. Would like at least one more cup holder in front and storage space. Also would love more mileage per gallon. Otherwise very happy wirh this purchase. Have had it 1 month.
Purchased a new car
Uses car for Just getting around
Does recommend this car
---
FX -- Warts and All
by Luxury Crossover Consumer from HK and US | August 19, 2013
In the past 4 yours in HK, Tokyo and US, we've owned two Infiniti FXs, a BMX X5, a Lexus 350, and a Volvo XC90. Liked them all. I've driven the FXs, my wife (who shuttles kids to school in HK) drives/has driven the other three, although I've spent plenty of time behind them all. As for the FX, let's start with the Bad: First, Dealers. The car is a niche, luxury car. As such, the dealer should be more welcoming, more helpful and more pleasant. They aren't. I don't know if its arrogance, the extras, the commission system, whatever. It isn't a pleasant experience going there, negotiating with them, getting hard-selled, etc. They are simply too much like used car salesman. And, then as if to act your friend, they then send you to finance to do the extra hard, hard sell. Very offputting and nothing like the experience at the BMW or Toyota dealerships. You have to really want this car to put up with all that unpleasantness. In an effort to give them a second chance, we tried using website. Don't bother. In over 4 attempts, we've never, ever received a response. But, the dealership or website sure sends a lot of solicitations out as if they will respond. Don't bother responding to those either. You spend time responding to their invitation and they still don't respond. Second, Styling. My wife hates it. I almost completely love it. But, we'll call it bad overall. Why, so stylish that it results in huge blind spots, small space, and feeling less secure. For example, as sporty and drivable as it is, you'd like to take your buddies golfing. Nope, no way. Even for three and golf clubs, too tight. Plus, big blind spots. Rear sensors not helpful becuase positioned wrong. Dealer's response: We know. Well, if you know, fix it. Stupid to have the sensors always going off just because it senses the pavement beneath you. Third, Practicality. All other cars cheaper to service (mainenance included in BMW) and easier to move families around. But, all of that is countered by the car. Plush, perfect extras, feels great, drives great. Hence, it's my car and I put up with all the rest. If only we could purchase this car and get it serviced anywhere but Infiniti. And, that's the whole thing. The dealership, the webiste and the aftercare should match the car. They don't. That's not a sustainable business model. I'll buy my next one anyway, but, I'm seriously thinking that it should be a Three Strikes and you are Out experience.
Purchased a new car
Uses car for Just getting around
Does recommend this car
---
Most Reliable Car and Best Performance
by landplane from MT | July 27, 2013
This is the second one I have purchased and this one seems to be improved over the one I got in 2003. The performance is outstanding including the pick up and go, cornering, and the brakes are fantastic. Very reliable, though if you try to contact Infiniti through their website they will never ever respond, which is a shame. They should remove their contact us information.
Purchased a new car
Uses car for Just getting around
Does recommend this car
---
Iis pleasure to drive this car
by Polak from Edmonton | March 8, 2013
It Is expensive toy, but wort the pleasure you have to drive this car. I like it, and I think You will like it as well.
Purchased a new car
Uses car for Transporting family
Does recommend this car
---
The Car I've Always Wanted
by Bob from Richmond Hill, GA | February 26, 2013
An Inifiniti FX37 is not for everyone. It's not the largest SUV. It's not the most plush SUV. And it's sure not the least expensive SUV. But it is perhaps the sportiest SUV. The seating arrangement is much more "sports car-like" than it is SUV-like. It's handling and exhaust note are, too. And for me, the styling of the exterior is second to none. Infiniti is a first class car maker and my dealer experience was first class as well. If you are looking for an SUV that is not a truck, the FX37 has more in common with a Nissan 370Z than a Nissan Titan.
Purchased a new car
Uses car for Commuting
Does recommend this car
---
People Who Viewed this Car Also Viewed
Select up to three models to compare with the 2013 Infiniti FX37.
2015 Subaru Outback
Starting MSRP
$24,895–$32,995
Compare
2017 Volvo XC60
Starting MSRP
$40,950–$51,000
Compare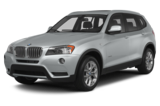 2014 BMW X3
Asking Price Range
$24,984–$41,204
Compare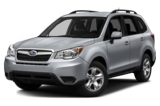 2016 Subaru Forester
Starting MSRP
$22,395–$33,795
Compare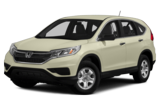 2015 Honda CR-V
Starting MSRP
$23,445–$32,895
Compare
2017 Volvo XC90
Starting MSRP
$45,750–$57,200
Compare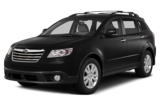 2014 Subaru Tribeca
Asking Price Range
$21,296–$31,448
Compare
2017 Audi Q5
Starting MSRP
$40,900–$46,400
Compare
2015 Toyota Highlander
Starting MSRP
$29,765–$44,140
Compare
Featured Services for this Infiniti FX37