Average Ratings
---
9 out of 9 people recommended this car.
---
Love my Tuscon
by Sweeny from Texas | September 9, 2016
I bought my 2008 Hyundai Limited with the 2.7 off the lot brand new, I still have it and use it as an everyday car. My average mileage to work is 40 round trip. I live in Texas and have driven to Northern Michigan twice, first time I pulled my boat and did not have a single problem, it still drove perfect and then the second time without the boat, both times was a comfortable ride. This vehicle to me is underrated for the type. I've driven through the mud , snow and rain with no issues at all. It is fun, quick, and excellent for family. Love the 2008 Tucson.
Purchased a new car
Uses car for Transporting family
Does recommend this car
---
Good Town Car, Not so good on the interstate/hwy!
by Crossover SUV Preferred from Grand Junction, CO | April 23, 2012
I currently own a red 2008 Hyundai Tucson SE FWD model (middle of the line). The high points are a good price, confidence on ice and snow, cross bars for cargo on top don't look out of place (unlike some SUV's), simple and best automatic shifter ever seen (all the way down is drive and when shifting to a lower gear, push to the right and down), heated outside mirrors, awesome interior and exterior style, tight and precise steering and handling, no chrome on the inside or on the door handles, versatile cargo bay, good ride (at least in the first 2 years), standard V6 on SE. But the low points are a rougher ride after 12,000 miles, ESC system kept shutting off when first bought but after dealer fixed worked fine afterwords, noisy rear window wiper (even when replaced with new one), major road noise on highway, light steering when going above 72 mph (scarry), V6 struggles a bit on steep mountain roads so manually shifting down a gear or two with automatic is recommended, Automatic also hesitates sometimes,see too much of the hood, mp3 audio jack has to be wiggled sometimes for proper connection even though Hyundai dealer says it's perfectly fine, top part of the middle of dash is way too shiny of a silver in the sunlight so I had to cover it up, cargo bay could be a bit deeper, cargo door a bit hard to close, seperate opening of window on cargo door would have been a nice touch except still to high for me or anyone shorter to reach over, no backup camera, sometimes hits head on door sill (I'm 6'/ 8" so I don't recommend this car to taller drivers), mp3 audio jack to high on dashboard, poor design of cargo cover that cuts into too much space so I made my own instead, cup holders could be another inch or so deeper, and a bit of a high step in for shorter people. Overall a fairly good and reliable starter car for younger drivers of average height who don't mind road noise or average ride quality but both shorter and taller drivers should look elsewhere. Santa Fe and Veracruze have more powerful V6's and more room but the Tucson is still the best looker in the bunch and for any compact SUV I've ever seen.
Purchased a new car
Uses car for Just getting around
Does recommend this car
---
Great car. We love it.
by Réjean from | July 1, 2011
Had this Tucson for almost 3 years. No problems. Very reliable. Great for long travels. Easy to park and drive downtown. Amazing stability; same me from a really bad potential crash a year ago. Plan to keep it for many more years.
Purchased a new car
Uses car for Just getting around
Does recommend this car
---
love this car
by ianj2434 from Jacksonville, Fl | May 9, 2011
Ive had this car 3 years. I worked at a hyundai Dealership and already loved it. It's not too small but not too big. It is just right. It handles well and is reliable. I plan on keeping this car for a long time.
Purchased a new car
Uses car for Just getting around
Does recommend this car
---
best car ive owned
by city boy from Tallahassee, FL | December 12, 2008
this is my first new car but i love it, it handals well. its really good for a college kid like me. not to big not to small, graet for long trips or trips for the store. i love the convienece of the seats so i can help move or the seats up to haul friends. this is the best suv with the best warranty.
Purchased a new car
Uses car for Just getting around
Does recommend this car
---
Love this little SUV
by Ladybiker from Chicago, IL | November 26, 2008
I only owned mine for a month but love it. I have the 4 cylinder,5 speed manual which is slow when starting out at a stop but I can deal with that. The ride is smooth. Very quiet inside, don't hear much road or outside noise. The seats are comfortable.
Purchased a new car
Uses car for Just getting around
Does recommend this car
---
Most Solid feeling little SUV-Automatic, GLS
by City Cowgirl with ailing back from San Francisco Bay Area | August 18, 2008
Comfort & ride quality sold me on this vehicle. Had the best ride of all the small SUVs I tried. Very quiet in city & on freeway-except for tire noise on just one small stretch of freeway. (Noticeble in 2 other very popular SUVs that I tried)Engine very quiet at all times. Power is adequate but very deceiving, as it felt like it was going slower than it actually was...I thought at 1st it was underpowered. About the same as other little SUVs. Did fine on steep hills. Stabilizer, nice turning radius, easy to park. Interior is wonderful. Very well thought out with all sorts of cubby holes, cup holders for all & many tie downs for cargo. Rear AND passenger seats fold down very flat. Rear access via the window or tailgate that lift up. A big plus if you have backed close to a wall or vehicle & have little room for a swing out tailgate. Fabric ok...nothing fancy but stitching is very close - many stinches per inch & tight. Carpeted mats LOCK in place so not to slip. 4 different seat adjustment is wonderful, with dual front & rear controls for the part you sit on, (large knobs like on the old Mercedes adjust seat), plus good lumbar control, as well as the back and forth. Most comfortable of all seats I sat in. Head rests move forward and back. (I did not sit in back seat...they stay folded down for utility purposes). Main complaint is a blind spot & spare tire storage under cargo area. -1 styling (but looks are nice) Body molding is an option. Spare is a temporary tire on standard size wheel. Nice sound package with XM Radio! MP3 ready, CD player. Little standard perks include: Power, heated mirrors, intermittent rear window wiper with wash, lots of cubby holes, nice size glove box, daylight lights off automatically, door light for safty. Power locks & windows standard. Safety airbags all around adjust for seat position & weight. If you want more power then get the 6 cyllinder. The quality to details is quite obvious...really cannot rate reliability fairly since I have had it less than a year. 5 year bumper to bumper warranty pretty good, 10 year drive train, 8 yr for the emissions. The radio is only for 36 months. But so far, so good...
Purchased a new car
Uses car for N/A
Does recommend this car
---
blows my Jeep Liberty away !
by Uncle Al from New York | January 6, 2008
I would recommend this car to everyone...just purchased another for my daughter.....she loves every second behind the wheel....gave her the choice between a Tucson, a Jeep Liberty and a BMW 4x4....the Tucson easily won my daughter's heart and saved me a ton of money.....thank you God for my daughter and also Huyandai ! will be getting rid of my Liberty for another Tucson....
Purchased a new car
Uses car for N/A
Does recommend this car
---
most confident car i droved
by none from philippines lipa batangas | January 2, 2008
steer too smooth suspension not bad but too smooth if the tire air was not in proper requirements nothing special ours is a crdi,good diesel mileage, good looking have on side views ugly on front views specially the front lights much close to the lights of 2004-2006 honda cr-v,overall satisfying but not so really good
Purchased a new car
Uses car for N/A
Does recommend this car
---
People Who Viewed this Car Also Viewed
Select up to three models to compare with the 2008 Hyundai Tucson.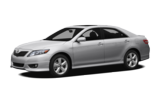 2011 Toyota Camry
Asking Price Range
$7,675–$15,615
Compare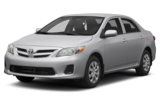 2013 Toyota Corolla
Asking Price Range
$9,827–$16,447
Compare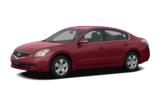 2008 Nissan Altima
Asking Price Range
$4,666–$11,750
Compare
2012 Nissan Rogue
Asking Price Range
$9,964–$18,916
Compare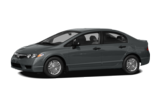 2010 Honda Civic
Asking Price Range
$6,369–$13,273
Compare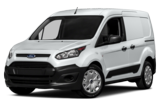 2017 Ford Transit Connect
Starting MSRP
$23,010–$30,325
Compare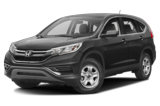 2016 Honda CR-V
Starting MSRP
$23,845–$33,495
Compare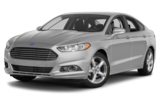 2013 Ford Fusion
Asking Price Range
$10,268–$19,984
Compare
Featured Services for this Hyundai Tucson