Average Ratings
---
67 out of 72 people recommended this car.
---
Most Reliable vehicle ever
by Sdreal24 from Southern Maryland | November 30, 2015
I bought my 2006 Hyundai Sonata 3.3L v6 GLS in Aug of 2006 with 5 miles on it. I still use this car for every day useand it now has 182635 miles. it still avg. 26.2 MPG has lots of power so I can go if I need too. If I had to buy another vehicle soon it would be another sonata no doubt in my mind. I treat this car like its my kid and she gives me the respect back y being very very reliable.
Purchased a new car
Uses car for Work
Does recommend this car
---
Good car for the money!!!
by Phil R from Columbus, OH | February 3, 2015
I had been without car for 2 years taking public transit, taxi's, rental cars & car pooling. I wanted my next car to be reliable and affordable so I did the necessary research and found the 06' Hyundai Sonata to be a great choice, it looks good, runs great and the car buying process was great with no hassle & done in two days. The car has moon/sun roof,chrome trim, navy blue color and gets 20city 30hwy miles which helps on the pockets.
Purchased a new car
Uses car for Commuting
Does recommend this car
---
Love This Car!!
by klw from St. Louis MO | August 12, 2014
Bought this car when it was about 10 months old, had 23,000 miles on it. Have never had any problems whatsoever. It's a V6, 3.3l and VERY zippy. Very comfortable seats, handles great, and fabulous standard sound system. I love this car and hope it lasts forever! Was hit by another car in 2011 and drove a brand new Jeep SUV while mine was being fixed and I wouldn't have made an even trade.
Purchased a new car
Uses car for Just getting around
Does recommend this car
---
good value for the money
by ace from Philadelphia. Pa. | March 25, 2014
Purchased 2006 Sonata 1 week ago liked car from start my neighbor had 1 same year never had any issues to my knowledge 06 I think is when Hyundai got their act together as far as styling I have GLS model did research and concluded so far better value than Honda or Toyota Car is loaded engine is whisper quiet interior is well laid out seats are a little too firm but other than that car is solid has 65500 miles on it will do regular maintenance on it to keep it running right will post further review when I have car for 6 mts./ 1 year Thank You
Purchased a new car
Uses car for Transporting family
Does recommend this car
---
140,000+ miles and going great
by Tom14701 from Jamestown, NY | February 22, 2014
Even with as many miles as this car has on it, my Sonata is the best car I have had in many years. I would advise everyone to buy one of these to anyone who is looking for a good dependable vehicle. I love mt Sonata and will probably trade for another when the time comes.
Purchased a new car
Uses car for Just getting around
Does recommend this car
---
Saved my life
by Matt from Atlanta Ga | February 8, 2014
First I must say this car probably saved my life. I was Tboned in an intersection after someone ran a red light and I walked away completely un harmed. Even after the hit the car still drove fine (had to move it out of the intersection). Sadly it was toatled in the accident but I would recommend it to anyone on this alone. That aside this was my first car I personally bought and owned. Great styling and the V6 model has pretty decent performance, took it up to the mountains and besides the fact its a heavy car it handled well. That being said gas mileage around town was around 18mpg but did much better on the freeway. Had very little issues reliability wise. I started to have electrical gremlins involving the headlights before my accident. Never actually could figure out what it was (likely grounding issue with a wire somewhere) but had to replace my bulbs a few times cause of it. My door lock actuators also started to die near the end most of these issues seemed temperature dependent really hot or really cold messed with it a lot. Though the car never let me down and always ran fine. I drove it across country (Washington to Georgia) and it did it great, even after hitting a big pot hole in Illinois (probably bent a rim but never checked because I got in my accident not long after) it was great. I moved onto to a much sportier car but this was my first car I owned and always has a special place in my heart. I can recommend this car to someone no problem.
Purchased a new car
Uses car for Just getting around
Does recommend this car
---
fantastic car
by retired guy from Moreno Valley CA | November 29, 2012
I bought my "06" Sonata V6 new in November of "05" and was one of the first to buy it after reading reviews on it.. I now have 56k on it and have had no problems at all. Very reliable, very smooth quiet ride. I am 71 years old and have owned many cars in my lifetime.. This is the BEST car I have ever owned.. bar none. I keep her garaged and polish it almost every day.. Could not be better.. Hyundai makes great quality cars.
Purchased a new car
Uses car for Just getting around
Does recommend this car
---
Best Vehicle I've Owned.
by Sonata Buyer from South Carolina | October 19, 2012
I bought my V6 Sonata w/~20k miles on it. It never gave me any trouble except for the sun-visor issues, (which was common for this year model. seems they all want to droop, but I replaced mine for a measly $60.) I drove mine to about 70k miles and the only things I changed were the tires and the oil/filter, air filter too. Unfortunately, I was leaving for work one morning and another driver decided to go through a STOP sign without stopping. He broke my car :( I really liked that car! So I'm going shopping for another one. As well as it was doing during the time I had mine, I felt like I was going to get another 100k out of it. Just my opinion though. I never felt cheated in the power train, as it always accelerated very well. The combined mileage for me was always around a good 27mpg. If you drive it rough and are a lead-foot, you will get less. At the current gas prices (around $3.50 a gal), I could go back and forth to work for about $36 a week. That's driving 30 to 35 mins one way. Except for the dog that tried to chew through my front grill, the exterior held up very nicely. Nothing fell off and the original paint kept it's shine. The interior took me a short while to get used to, like any vehicle. I did not like the drivers seat at first, then learned how to adjust it to my back. The cruise control works well on the steering wheel's right side with volume and radio mode control on the left side. The only improvement I could think of for the steering controls would be to add an ON/OFF switch for the radio to make it a perfect control. (Nothing's ever perfect right!) Where I live the temperatures can get over a hundred degrees for long stretches in the summer. And NO, it's not a dry heat, lol. The humidity is just as unbearable. Walk outside and you feel like you've been hit in the face with an open oven. The Sonata's air conditioning never failed me. And though the "feels like" temperature outside would be 110 degrees F, I kept cool inside my car on those drives back and forth to work. I happen to like a lot of trunk space in my car and this one happens to have just that. If you find you need a bit more space, the rear seats will fold down for you too. Not a feature on a lot of sedans I've seen. Ok, there is one thing I don't like about this (and other) cars. I like an antenna to be off the glass, not on it. I feel you get better reception that way. All car makers are going this way though. To make the glass "embedded" antennas work a little better they are equipped with amplifiers before they ever get to your radio. If the amplifier fades, so does your reception. I think mine began to fade before the accident and I was going to replace it with a better antenna. That's just a personal peeve with me. All in all this is (was) a great car and I'm going to look for another one. Just take a look at Consumer Reports summary on this vehicle and you'll see the difference, most hold up very well!
Purchased a new car
Uses car for Commuting
Does recommend this car
---
great car
by bob from Phoenix AZ | May 14, 2012
I have this car since 2005. I have had only two issues with the car. Last year the drive belt broke on the rear window, and 2 summers ago the a/c had to be replaced. The car has 96000 miles on it. I feel for a v-6 the mileage is great. 24mph and 29 hwy. I love this car and wish I could keep it. I would recommend this car to anyone.
Purchased a new car
Uses car for Commuting
Does recommend this car
---
very nice car
by long time driver from long island ny | April 28, 2012
love my sonata.. only complaints is the gas miles, interior dash boards looks cheap , broke my sunvisor. driven cars since 1980 never had to replace a sunvisor before, minor issue but odd enough to mention. love the stereo, how the car rides, very comfortable woule recommend to anyone!
Purchased a new car
Uses car for Transporting family
Does recommend this car
---
People Who Viewed this Car Also Viewed
Select up to three models to compare with the 2006 Hyundai Sonata.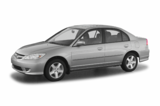 2004 Honda Civic Hybrid
Asking Price Range
$2,041–$7,769
Compare
2010 Ford F150
Asking Price Range
$11,049–$31,053
Compare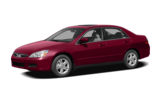 2007 Honda Accord
Asking Price Range
$4,661–$11,637
Compare
2014 Nissan Maxima
Asking Price Range
$13,778–$27,826
Compare
2014 Chrysler Town & Country
Asking Price Range
$15,338–$27,638
Compare
2005 Ford Explorer Sport Trac
Asking Price Range
$5,409–$13,249
Compare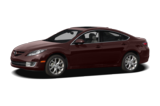 2011 Mazda Mazda6
Asking Price Range
$5,974–$14,566
Compare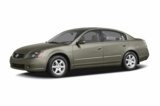 2005 Nissan Altima
Asking Price Range
$1,817–$8,829
Compare
Featured Services for this Hyundai Sonata