Average Ratings
---
12 out of 14 people recommended this car.
---
Love my car
by Vroom from | June 18, 2014
I've had my Hyundai Genesis for about three years now and I absolutely love it. The gas mileage could be a little better but other than that I have no complaints. I was looking into getting a new car and recently went to Hyundai for service and spoke with Vince Mucci. He gave me a lot of insight and options and was very knowledgeable about different ways I can acquire a new vehicle. If you decide to go to Freehold Hyundai go see Vince!
Purchased a new car
Uses car for Commuting
Does recommend this car
---
Not bad...
by Genesis Coupe owner from Tampa, Florida | September 23, 2012
I orginally had a 2003 6 cylinder TJ Jeep Wrangler and decided to get a wild hair and get a road performance vehicle instead of my tried and true off-road performance vehicle, so my 'performance' evaluation may be skewed. I bought the 4.0T Premium Genesis Coupe. They are hard to find as I think Hyundai is phasing the Gen Coupe. As with all gas mileage assumptions for a car, it's only at optimum conditions that you get the said gas mileage. Whereas the reported MPG is 20 city, 30 highway; my car gets 18 city and 26 highway. I am soon to put in a K@N air filter for turbocharged vehicles, so this may affect the mileage. Overall, I am happy with my Gen Coupe. However, I would not recommend it to those who have a 'heavy foot' on the gas pedal: you will get the power but you will be drinking gas like water.
Purchased a new car
Uses car for Just getting around
Does recommend this car
---
Fast and Fun 2011 2.0T
by Alberta Rocket from Wainwright, AB | June 25, 2012
I bought this car early and new so got soaked for $34K only to see it drop to $26K a few months later. I've driven her across Canada and back twice and I can tell you a few things about this car. First off the gas milage advertised is an outright lie! I'm lucky if I can keep a 10L/100km on the highway and jump to 16L/100km in the city. The seats and "cockpit" are comfy and well designed but you still feel every bump in the road with the suspension. The Traction Control can really be a pain with our winters and gravel roads but on open pavement I've driven over an hour at 260km/hr. I also have had issues with the Ipod and Bluetooth screwing up and always seem to have to reconnect the Ipod everytime I get in the car. I also hear that small inexpensive mods can greatly improve the preformance like air filters. This car runs HOT if your playing and has an ever present delay on the accelerator that takes some getting used to. Over all...FUN!
Purchased a new car
Uses car for Just getting around
Does recommend this car
---
One of the most fun to drive ever
by stillbillythekid in Naples from Naples, FL | June 18, 2012
I'm 62 years ols and have owned some interesting drives in the 45 years I have been driving from a new '72 BMW 2002 to a '79 SAAB Turbo, the first VW GTI in the early 80's....even a Peugot MI-16 and I must say this car (2011 R-Spec) never ceases to amaze me! It's a bit stripped without the thermostatic A/C or power seats and cruise control (this I miss most!) but for well under $30k it cannot be matched, even by the new Mustsang sporting the same 306 hp. I use regular gas and average 18 -20 mpg in the city and 24 mpg on the highway at an average of 75mph. The six speed stick is it's weakest element...not an Acura or Honda shifter, but Brembo brakes all around, 19" wheels with $279 tires standard (I have 17,000 miles on them with little wear) and a very cool red and black leather/cloth interior is very attractive. It's ride is harsh at times but the cornering is flat and controlled...third gear with a heavy foot got me a speeding ticket....oh well. It has yet ro see the dealer for ANYTHING. I change oil every 3-4k miles and that's been it! Great value....great fun to drive and a 10 year, 100,000 mi warranty on drivetrain....are we kidding? These should be flying out the dealerships but I guess Hyundai and Kia have so much more to offer that only old guys like me with the desire for a fun ride on the cheap might discover this sleeper!
Purchased a new car
Uses car for Having fun
Does recommend this car
---
Awesome!
by gencouperacer from NC | February 20, 2012
This is my second car. I have the 2011 genesis coupe 2.0t Premium. It is an excellent handling car, I drove it through the mountains and it stuck to the road perfectly. The turbo has pretty good get up and go, it never feels slow. Because it is a turbo there are several mods you can do to get it even faster. The only draw back is, because it has a stiff sport suspension on long highway trips you can feels the bumps in the road, but its not to bad. I drive it everyday to school and back, and on weekends take it out for some real FUN! Back roads, mountain roads or just commuting it is awesome!
Purchased a new car
Uses car for Commuting
Does recommend this car
---
A very wise choice
by Coupeman from MA | October 31, 2011
I have been wanting a new car for two years. I am not impulsive. I could not decide between an SUV or maybe something exciting. I decided on exciting. I spent over a year (seriously) evaluating Honda, Nissan, Chevy and did not even consider Hyundai. After researching and test driving them all the choice was very clear. I just could not believe the reviews / styling and value. Let me tell you I have had this car for 3 months and it gets looks every single day. VERY exciting and very fast. My respect goes out to Hyundai.
Purchased a new car
Uses car for Having fun
Does recommend this car
---
Still Loving it
by Lime Rock Green from Dallas TX | October 3, 2011
2010 2.0 T I have owned this car for 1yr and 4 month now with 29000 miles on it and have not had a single problem. No rattles or squeaks and is still as fun and as comfortable to drive as it was on day one. I have one in Lime Rock Green and I still get a lot of looks and comments, people are always staring at this car.I have the 5speed auto with the manual shift and have noticed that the auto trans likes to hold on to the lower gears and i can get much better gas mileage using the paddles to shift earlier. The only complaints I have is the traction control can be a little invasive at times( but there is a button for that) The other is I live in Texas and the AC struggles in 100+ heat when not on the highway(my other vehicle does not have that problem) Over all I still love this car and for the value it can't be beat, 210hp with bluetooth, traction control, stability control,side impact airbags, side curtain airbags, and satellite radio are standard (shop around and negotiate I got this one new for under 20) and would highly recommend it.
Purchased a new car
Uses car for Commuting
Does recommend this car
---
Gas Gussler
by VSquare from Miami | September 14, 2011
I love my car. Great looks, great handeling, great sound system. However it gets horrible gas milage. I average 15 hwy and 12 city. Hundai claims there is nothing wrong with the car. I traded in my G35 with a large thirsty V6 that made much better gas mileage than this car.
Purchased a new car
Uses car for Commuting
Does not recommend this car
---
Fast, uppity looking, fun car that I regret buying
by TTw from Brownwood, Texas | August 24, 2011
I have had this 2011 hyundai genesis coupe 2.0T premium with everything you can have in the 2.0T premium for about 4000 miles. I like the car, I like the pick up and go, the big driver's seat, lack of blind spots, and the premium infinity sound (in the premium) BUT... The subwoofer for the premium sound reflects on the windshield in my view, it takes premium gas that costs too much, the 20city 30highway gas mileage is a complete LIE. If I drive like a grandpa in town slower than Prius hybrids... I get around 16.5mpg city, and 24 on the highway. If I drive normal without hot rodding like a child I get around 14/15 in town. This is unacceptable. The bluetooth and the ipod dock connector have problems when they are both connected, you have to choose which one you want to use before it works, and the iPod interface in the touch screen nav entertainment system is trash. Most of the voice commands are something I don't use and the ones that I want to use don't work. Such as "play song ....." or "find Chicfila" I don't see what the other reviewers fuss is about, I would have been much happier with a 2011 base model challenger for $3000 less than this thirsty 4 cylinder supreme gas eating let down of a 5 speed. If I wanted this bad of gas mileage I would have gotten a huge truck with a V8 that sounds cooler. I am trying to sell it as soon as possible and buy something like a Camaro, Challenger, Mustang for LESS money, with no turbo supreme gas drinking trash 4 cylinder. lots of people say it looks great though and if you want the foreign car instead of the cheaper, more practical (better gas mileage), non supreme gas drinking, more fun to drive, American made car... then you just go right ahead.
Purchased a new car
Uses car for Commuting
Does not recommend this car
---
worth the wait
by SC2 137 from center valley Pa. | June 17, 2011
Took a friends out for a ride last year loved it! then I started to save for one of my own. Currently, have the trac automatic. Not one complaint. well, maybe one...the ride is kind of harsh on rough roads, but what did I expect? really, I am very happy with the car, fit and finish is excellent. Mileage is just about what was advertised. come to think of it the passenger side window streaks like there is something in the car door that is rubbing against it. when I take it in for service I will have that checked out. 10 yrs./100K miles nice to have. infinity sound system is excellent. All of the features of the car have performed flawlessly. I have about 2500 miles on it now with no mechanical problems. I am planning a pretty significant road trip in a couple of weeks and that should be a really test. I think this car has great value for the features and is every bit as eye catching as anything else on the road.
Purchased a new car
Uses car for Just getting around
Does recommend this car
---
People Who Viewed this Car Also Viewed
Select up to three models to compare with the 2011 Hyundai Genesis Coupe.
2010 Hyundai Sonata
Asking Price Range
$4,122–$12,022
Compare
2005 Mercedes-Benz E-Class
Asking Price Range
$1,699–$17,675
Compare
2015 Nissan Juke
Starting MSRP
$20,250–$30,020
Compare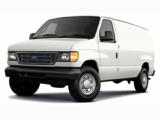 2005 Ford E350 Super Duty
Asking Price Range
$1,351–$17,235
Compare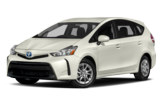 2015 Toyota Prius v
Starting MSRP
$26,675–$30,935
Compare
2015 Hyundai Azera
Starting MSRP
$34,000–$38,200
Compare
2009 Kia Optima
Asking Price Range
$3,899–$11,051
Compare
2014 GMC Yukon XL
Asking Price Range
$27,270–$52,206
Compare
Featured Services for this Hyundai Genesis Coupe