Average Ratings
---
12 out of 14 people recommended this car.
---
Late lover
by Cameracharlie from New York | October 26, 2014
I bought this 2004 GT Hatchback used with 145,000 miles on it hoping that my son in college will use it We are the third owners, and the car is far from new. But, our mechanic says it is safe, reliable, and likely to last another 50,000 plus miles, so we bought it. It does everything well and and it has plenty of pep. Its sporty, it handles well and its interior remains in pretty good shape for its age. I'm really sorry that I didn't buy it new, because I've missed out on years of fun!
Purchased a new car
Uses car for Just getting around
Does recommend this car
---
BLAH! :(
by Edmond from | September 9, 2014
The 2004 Hyundai Elantra sucks .The exterior looks like a cheap car.The interior is the same,a lot of hard plastic.The car is unstable after 4 years,you can hear the car shaking like crazy.We keep our cars in great condition and we do services all the time for our cars.The Hyundai Elantra fails to impress us.We also found some water inside the headlights and back stop lights.This is an example of a poor quality car.In 2008,my brother came back from Davis,CA and he got into a car accident with this car.This car was totaled.To replace it,we bought a 2003 Toyota Corolla Matrix which was 100 times better than this "CAR". Korean car companies (Hyundai & Kia) used to suck,but buying a 2010 or newer Korean car is better.They have better looking exteriors.
Purchased a new car
Uses car for N/A
Does recommend this car
---
Honda vs. Hyundai
by ButzAZ from Arizona | June 7, 2014
I have owned Hondas most of my life with few or no problems up to 150k so I was surprised when I purchased this 2004 Hyundai Elantra with some of the issues I have spent money on. The two front struts went out at 60k, cost $500 to replace. The catalytic converter is going out, received engine error code. The front dash is cracked from the sun, the foam on the steering wheel column has peeled off to reveal the steel underneath. The front chrome accent fell off the other day. The side trim on the doors fell off. Durability issues and unusual repairs that should not be spending money on. Based upon this car, I would not buy Hyundai again although I believe there durability has improved.
Purchased a new car
Uses car for Commuting
Does not recommend this car
---
Reliable car
by johbn from Sterling | February 25, 2014
very reliable car since i owned it. good price match which you cannot get it with toyota or honda. i really like it and recommend it to everyone
Purchased a new car
Uses car for Work
Does recommend this car
---
Drive, Park, Drive, Park - repeat
by Ima Commuter from Rural Idaho | July 23, 2013
This lonely 2004 Elantra was sitting in an ocean of 2005's in July of 2004. She was RED and had 104 miles on her. Her "sound system" was a cassette player (really!). We paid nine thousand bucks plus eight hundred and some bucks for blah-blah-blah. Brand new car for under 10K -sure, why not. I figured I'd drive it like I stole it for 59 of the 60 month warranty and sell it quick, before it died. I could not have been more wrong! I'm nine years and 100K miles into this little car. I don't LOVE it or even Love it but I love it. I drive it my commuter 35 miles a day in town and on the freeway with the other commuters (church goers and shoppers on the weekends). The 14.5 gallons of gas get me from payday to payday with no fill ups in between. The heater cooks my feet, the defog defogs, the air conditioner cools. It does nothing spectacular, the carpool never applauds the car and never whine about it either. This is the ultimate commuter car - news talk AM on the radio and a cool breeze (warm toes in winter) for everyone in the car and better than 30 MPG. This may be the ultimate commuter car. Get a good mechanic and have them do exactly what the manual says - no more, no less and this car will get 4 guys to and from work when it is 110 degrees and when it is 25 below. This is not a powerful car with 1000 pounds of humans in it, the guys call the AC button the "Turbo Passing Switch" because that is what I need to do to get on the freeway! 75 MPH takes a LONG time in my Elantra with the pool guys on board. One set of tires, one brake job, one battery and a set of shocks (lighter passengers could make these last longer) along with the maintenance in the manual and I've gone over 100,000 mile without incident. Drive it, park it, repeat - at $25 a week per rider I wish I could drive to work twice a day!
Purchased a new car
Uses car for Commuting
Does recommend this car
---
Husky's best friend
by Product Test Engineer from Rochester, NY | February 6, 2012
Leather seats are great for our husky dog who loves to ride in the front if its available. I am a 5 speed enthusiast and this one is flawless on the go. I have killed other great reliable 5 speed sticks two Corollas and a Subaru. I have a Buick century with matching miles and age as this GT. This GT is not quite as comfortable as the Buick but the sport tuned suspension, power to weight is great feeling like an underpowered formula driver. To my amazement this is the first car that had no pulsing of the brakes peddle. I just put in new brakes and rotors all around after 65000. I have owned it since 7000 miles. I drive it pretty hard; on my third set of tires and front brake shoes, that have all evenly worn out, no misalignment yet even though I do not rotate tires. I change the oil once a year or 10000 miles whether it needs it or not. Mobile One like no other oil does not burn up or turn black. The hatch back is great for hauling a bike or lawn mower and still closes. Fun is resetting the trip meter and watching the miles per gallon dash calculator go over 100 mpg in a long downhill or on the thruway getting up to 44 mpg with a tail wind easily. Oxygen sensors and a catalytic converter last years inspection, this year it needs its first battery and a hand brake cable to pass inspection. Cheep to keep and fun too and looks exactly like a Saab 93.
Purchased a new car
Uses car for Commuting
Does recommend this car
---
Excellent Car
by Riclo from | November 4, 2011
A few comments for something that was created for good. An excellent car for my family. I will try to buy another Elantra in the future, the new model is awesome. My family is a hyundai fan, and i hope my children do the same when they grow up.
Purchased a new car
Uses car for N/A
Does recommend this car
---
Elantra
by Elantraless from Wisconsin | November 23, 2010
I recently traded in my 2004 Elantra for a new Genesis. The new Hyundai is everything I hoped for, but my 2004 Elantra was such a great car, I didn't realize how much I appreciated it until it was gone. The Elantra was not fast by any means of the word, nor could it hold the road as my new car. But it was a reliable solid car that waited to take you to work and bring you home. It didn't require much upkeep, other than the oil change and new wiper blades. It was something that you can depend on to be there when you need it. It did noting spectacularly, but it did everything extraordinarily. The Hyundai Elantra is an exceptional car, especially the 2004 model...
Purchased a new car
Uses car for Commuting
Does recommend this car
---
Very dependable
by tman from Chicago, IL | January 28, 2010
I bought my GT 5 speed used, but I have had absolutely no problems at all. It has enough power and average about 32 miles per gallon.
Purchased a new car
Uses car for Just getting around
Does recommend this car
---
Great "first" car
by Devoted Elantra Fan from Tampa, FL | August 5, 2009
This was the first brand new vehicle I ever owned and I loved it. I would definitely buy another. It was a good feeling knowing I could always rely on my car (after having so many bad/run-down cars before it).
Purchased a new car
Uses car for Just getting around
Does recommend this car
---
People Who Viewed this Car Also Viewed
Select up to three models to compare with the 2004 Hyundai Elantra.
2003 Ford Focus
Asking Price Range
$1,087–$6,831
Compare
2011 Honda Civic
Asking Price Range
$6,641–$15,065
Compare
2008 Hyundai Azera
Asking Price Range
$4,992–$11,632
Compare
2008 Audi A4
Asking Price Range
$6,056–$14,536
Compare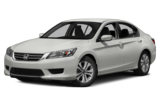 2014 Honda Accord
Asking Price Range
$14,263–$23,591
Compare
2016 Audi A6
Starting MSRP
$46,200–$59,500
Compare
2006 Mercedes-Benz C-Class
Asking Price Range
$3,751–$12,691
Compare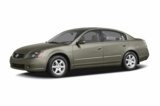 2005 Nissan Altima
Asking Price Range
$1,817–$8,829
Compare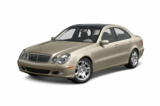 2003 Mercedes-Benz E-Class
Asking Price Range
$2,404–$12,604
Compare
Featured Services for this Hyundai Elantra