I like station wagons. Always have. Even little ones can be handy. Flip down the seat and you can haul packages, luggage, bikes or sundry supplies from the lumberyard for weekend chores. Of course, little wagons can't swallow as much cargo as sport-utility vehicles or minivans, but they hold more than a small sedan and get good gas mileage. They cost less, too. Hyundai's decision to offer a wagon version of its Elantra is based on just these assumptions. It joins the Ford Escort, Mercury Tracer, Suzuki Esteem and Saturn wagon as the only small wagons available. The Elantra GLS station wagon with a CD player and alloy wheels, for example, stickers for less than $16,000. Its overall interior volume is 129.6 cubic feet, which exceeds many of its competitors. This four-door wagon is a good example of what's right with Hyundai's current product line. With a 130-horsepower, four-cylinder engine, it moves out smartly, even when equipped with an automatic transmission. This 1.8-liter, dual-overhead-cam (DOHC), 16-valve powerplant goes abouts it normal chores without complaint. Only under full throttle does it get the least bit loud. The electroncially controlled four-speed automatic transmission may slow acceleration from a standstill, but city driving is more relaxed. On the highway I found I made frequent use of the lever-mounted button for shifting out of overdrive when I needed a bit of extra zip to move through traffic. Overall, the Elantra's body structure feels tight and solid. The doors open and close with a satisfying thunk, and there were no squeaks or rattles. Inside, the passenger compartment is finished nicely. The instrument panel has a soft, leather-like texture. Gauges are bunched together in a black binnacle. The rear wiper switch hard to reach because it was on the dash behind the steering wheel. Dual airbags are standard, too. One of my pet peeves is a radio with tiny buttons, and the ones on this unit were microscopic. I suspect the combining the CD player into such a small unit is the culprit. The stereo's sound quality was fine, however. One reason you can hear the stereo so well is because there is not a lot of wind and road noise. The lack of extraneous sound comes from the use of extensive sound deadening as well as mounting the suspension on subframes. Using fully independent suspensions, front and rear, aids the handling and tames the ride, which can be fairly rough in a car with a 100.4-inch wheelbase. Never did I find the ride uncomfortable. Four-wheel, anti-lock brakes are optional. Another factor that contributes to a pleasant ride is the tightly contoured seats that have a tweed-like cloth is bonded to the foam. The lack of stitches eliminates wrinkling of the fabric. The driver's seat has adjustable lumbar support, and the mounting points for the seat belts adjust for height to accommodate small drivers. The split/folding , 60/40 back seat folds easily to expand the cargo space. A pull-out shade covers valuables with the seat is in place. From a styling perspective, the Elantra wagon looks like a small version of a bigger car. Its proportions are appealing and the rounded styling attractive. Hyundai has worked hard to improve its reputation, and the Elantra wagon is a good example of how the product has been improved. Price The base price of our GLS wagon was $13,999. Standard equipment included power windows, power locks, power mirrors, interval wipers, tilt wheel, automatic transmission, power steering and AM/FM stereo. Options on our test included alloy wheels, air conditioning, cruise control, floor mats, mud guards, body side moldings and upgraded stereo with CD player. Warranty The standard warranty is for three years or 36,000 miles. Vehicles for The Star's week-long test drives are supplied by the auto manufacturers. Point: Flexibile hauling capability, good gas mileage and a reasonable price make the Elantra wagon appealing. Counterpoint: The tiny radio controls were frustrating to use and the engine was a bit loud under full throttle. SPECIFICATIONS: ENGINE: 1.8-liter, 4-cyl. TRANSMISSION: automatic WHEELBASE: 100.4 inches CURB WEIGHT: n BASE PRICE: $13,999 PRICE AS DRIVEN: $15,971 MPG RATING: 21 city, 30 hwy.
---
People Who Viewed this Car Also Viewed
Select up to three models to compare with the 1998 Hyundai Elantra.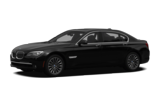 2012 BMW 740
Asking Price Range
$24,064–$39,280
Compare
1999 Mercedes-Benz E-Class
Asking Price Range
Price Coming Soon
Compare
2015 BMW 550
Starting MSRP
$64,900–$67,200
Compare
2008 Audi A6
Asking Price Range
$7,207–$17,479
Compare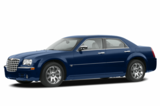 2005 Chrysler 300C
Asking Price Range
$2,791–$14,727
Compare
Featured Services for this Hyundai Elantra