Average Ratings
---
11 out of 12 people recommended this car.
---
just a car
by no nickname from SW Washington state | July 5, 2015
I have driven mine from 33000 miles to 180000 miles and still going strong. The 5 speed trans mission went out at 34K miles but the dealer replaced it under warranty. Other than that have only had to replace the alternator and the plastic rocker arm cover. I replaced the timing belt, spark plugs, and air filter at 111k. The struts and alignment were poor when I got it and I finally corrected that at around 150k and it drives good now. It doesn't seem very comfortable to me but has been durable inside. I have given the exterior minimal care but it still looks fine. My Accent has provided reliable transportation for many years and I would recommend buying one if that's what you seek.
Purchased a new car
Uses car for Commuting
Does recommend this car
---
2003 Hyundai Accent
by Big Bob from Deerfield Beach, FL | August 11, 2014
The vehicle drove pretty good. We need to change the tires on the car. But that was to be excepted. Good deal, happy customers
Purchased a new car
Uses car for Commuting
Does recommend this car
---
good value and reliable
by J from Rhode Island | February 10, 2012
I bought the accent new back in 2003 and have had zero problems with the car. Besides the basics: changing the battery, a lightbulb, brake pads, and routine upkeep, I have put no money into my accent at all. I travel frequently and have put a ton of miles on it, and it has proved to be reliable beyond my expectations. The mpg this car gets is fantastic, and that alone is a great reason for anyone on a budget to seiously look into this car. While its comfortable for me, I wouldnt reccomend it for someone who is really tall or large as the cabin is on the narrow side and it doesnt have a ton of head room. As far as preformance goes, it handles well, is good in the snow (imo), and has decent eccleration. If you are looking to fly around, then this wouldnt be the car for you, but honestly, for the engine size it moves along pretty well and it still runs as quiet and smooth as the day I bought it. Overall I would highly reccomend this car baised on my personal experience.
Purchased a new car
Uses car for Just getting around
Does recommend this car
---
Nice little car
by Cheapskate from Spokane, WA | December 4, 2010
I have never been let down by this car. I did have to replace the Korean tires and front struts, and get front end alignment, at 25,000 miles. Otherwise no problems. I do regret not getting cruise control though. My kids used to complain about not having much room in the back seat. The trunk however is as roomy as one in a much larger car. The locking gas cap door gives peace of mind about fuel theft, and the trunk lever and trip odometer are nice touches. A minor gripe with the heater is that there is no combination of thawing both the windshield and the driver's fingers at the same time. Perhaps surprisingly, after 7 years I have not had to have the air conditioning charged. There is plenty of power for my style of driving. It would not win any races but it gets up to freeway speed okay for merging. With our weather this winter, I might have to get something with 4WD. The Accent works okay in normal snow, but not so much in deep snow or in lumpy melted-then-refrozen ice.
Purchased a new car
Uses car for Commuting
Does recommend this car
---
Amazing car for the price!
by SouthernGirl from Louisiana | November 17, 2010
My dad bought this car in 2005 with less than 20,000 miles on it. In the past seven years, he has put 100,000 miles on it going back and forth to work. He recentely passed it on to me (at which time I affectionately named it Carlos), and it runs great! We have never had any major problems with it; only rountine things such as brakes and oil changes. I have the very basic four-door; crank windows and manual locks. It is without all the bells and whistles, but i love it all th same. It is still a very reliable car, will run for miles and miles, and is cheap to fix up. I would recommend this car to anyone.
Purchased a new car
Uses car for Commuting
Does recommend this car
---
I love my 03' Hyundai Accent
by Roy from | October 26, 2010
Never had any problems with it. I was even in two front end collisions and the car still runs like a champ!!!!
Purchased a new car
Uses car for N/A
Does recommend this car
---
Cheap RELIABILITY!
by Jacee from Covington, GA | September 11, 2009
Bought this thing new. Had virtually NO issues with it. For me, the true measure of a car is, "will it start and run, when I need it." The short answer is, this car will. Now approaching 200K miles and this car is showing NO SIGNS of giving up. When I get in it starts and ALWAYS gets me to my destination. If you want a reliable car at a good price you should seriously consider purchasing one of these.
Purchased a new car
Uses car for Commuting
Does recommend this car
---
Horrible Car, Horrible Service
by timeforanewcar from Chicago, IL | November 19, 2008
I drove my 2003 Hyundai Accent off the lot with 16 miles on it. I now have only 55,500 miles on it after 5 years of owning it, but have had problems as though it has 100,000+ miles. Within the first year of owning the vehicle, I had to have the transmission replaced twice (and as a out of town college student at the time, this was incredibly difficult to do!). I still have had transmission issues for the last 3 years, but when the dealership test drives the vehicle, they say nothing is wrong. My cupholders have broken out of the blue, there is rust running down from one of the front, driver-side reflectors, paint has chipped off of both side mirrors and the handles on the doors have discolored from the original silver paint. This car is a piece of junk. If you are looking for a bargain, look further because this car will only cause you headaches and heartache as it has with me.
Purchased a new car
Uses car for Commuting
Does not recommend this car
---
Best vehicle I ever invested in
by hyundailover from baltimore md | May 27, 2008
Paid a low price and am getting great reliability from this car. Well made and refined vehicle. Would buy another Hyundai in a heartbeat. 76,000 miles and no problems to date. Exceptional gas mileage. Car still looks like new and runs like new.
Purchased a new car
Uses car for N/A
Does recommend this car
---
Most car for the money
by Love the Underdog! from New York, NY | October 30, 2007
I was so happy with the 2003 because the style of previous years was uninspiring to say the least. It's got a tried and true powertrain and is extremly reliable and safe. It handles pretty well for the bargain (if you take the overdrive off, the car really moves). This was my first new car and I made a great choice!
Purchased a new car
Uses car for N/A
Does recommend this car
---
People Who Viewed this Car Also Viewed
Select up to three models to compare with the 2003 Hyundai Accent.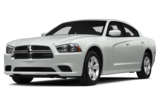 2014 Dodge Charger
Asking Price Range
$12,210–$31,650
Compare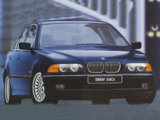 1998 BMW 540
Asking Price Range
$1,287–$9,891
Compare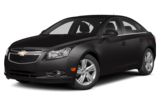 2014 Chevrolet Cruze
Asking Price Range
$10,281–$17,205
Compare
2000 BMW 740
Asking Price Range
Price Coming Soon
Compare
Featured Services for this Hyundai Accent