Average Ratings
---
22 out of 26 people recommended this car.
---
Drinks oil
by Commuter's wife from Arkansas | March 18, 2015
Fairly comfortable, not a bad size car. Will sometimes get more than estimated gas mileage in city driving. However, the blue tooth phone connectivity will sometimes drop randomly and the text message features are bothersome. The cup holders are too close to the dash so large cups tend to get the lids popped off and the straws touch the dash. The biggest issue I have with this car is that it consumes a lot of oil. It is worse in the hottest part of summer when it will go through about 2 qts in 1,000 miles. Even in the winter, at least a quart of oil needs to be added every 20% decrease oil life. What is also unpleasant was dealing with Honda, local and regional. Anyone I speak with is all "oh my, it shouldn't do that!" until they try to fix it and then it changes to "within spec, usually", "nothing wrong with it", and "are you sure you didn't do something to it?" After 1.5 years of commuting, it has been in the shop more times than our other 11 year old car. The error codes it throws (even when there is less than 1 qt oil missing) say continued driving of the car will void the warranty, so be ready to get it towed as the commuting driver can be stranded far from home.
Purchased a new car
Uses car for Commuting
Does not recommend this car
---
Excellent Commuter Vehicle
by Skyislander from Tucson, AZ | June 29, 2013
If you want one car and all you do is level-terrain driving, commuter-driving, errand-driving, then this is it. Forget the videos, I have 15,000 miles on mine and I'm getting 44mpg in Tucson blasting A/C all the time. If, on the other hand, you need one-car-fits-all I'm not sure. Im not that overweight and on long drives it's not that comfortable. If you are into gadgets be prepared the Civic lets you stream music from your phone through bluetooth but the Insight does not. That annoyed me. My ipod/iphone has to be connected to the USB to make music happen. Using hands-free via bluetooth works great- really great actually. Just not streaming music and I don't think any bluetooth radio I've seen does a good job with iPod navigation. Let's get back to the part about how this is a car for driving/commuting. On one long drive through mountains coming out of San Diego my brother drove his top of the line Prius (with solar roof panels) and he had nothing on me in terms of speed and I beat him on gas mileage-- and I was using the paddle shifters to over-ride the automatic transmission. Let's talk transmission. I think CVT is the best things since sliced bread for transmissions and the Insight is very smooth. It's also silky quiet. The shuddering thing (in Econ mode the engine literally turns off at stoplights and then when you release the break pedal to go, it starts back up again instantly) I've read is not something I've experienced on mine- 2013 model. If you think its there and it bugs you then hit the econ button and the engine won't stop at traffic lights. I think the econ button mainly helps you if you want to modify your driving habits to maximize fuel economy by giving you excellent visual LCD indicators that give you instant feedback if you are driving. Now remember, if you turn off the Econ button then here's a tip: If you drive like your great grandma, you will get phenomenal gas mileage-- up to just under 50mpg in my case. If you drive like you're 16, open container, and you just stole something, you'll have to settle for 42-43mpg. I drive it like I really mean it and blast the A/C all the time and I get 44 mpg. The engine is quiet and I think very refined but obviously not powerful. If you need to romp, get a car with a more powerful engine. If driving the legal speed limit annoys you, get a different car. If you really need to drive through floods and rutted roads on a routine basis, don't get this car. If you drive with a lot of combined weight in the vehicle get a different car. If you go up and down mountains, get a different car. If you are the type of person who wants to feel wrapped in cast-iron and on-top-of-everybody-else when you drive I don't think you'll be happy with the Insight. On the other hand consider this. Let's start with those reviewer videos. If you look at the "professional" video-reviews and wonder if the reviewers are Toyota employees, trust your gut and buy this car, made by Honda-- I'm not a Honda employee and I don't work in (or on) "cars." If you want a vehicle meticulously engineered with state-of-the-art technology to provide comfort over short-medium distances, hi-tech features like Continuously Variable Transmission, traction and tire sensors, and oh by the way 44 mpg all at a very compelling price from a company renowned for quality, reliability, and longevity, then buy this car.
Purchased a new car
Uses car for Commuting
Does recommend this car
---
Good and the bad
by hins2012 from VA | April 13, 2013
After driving for few weeks: Positives: Handles well, responsive, over 51mpg computed (dash says 54mpg) for 4 weeks of suburban driving. Negatives: seats are not comfortable and leaves you feeling tired if you have to drive long. Steering makes it hard to see speed gauge.
Purchased a new car
Uses car for Commuting
Does recommend this car
---
dodgeperson
by disappointed from Mt Vernon, IL | April 4, 2013
uncomfortable, poor interior design, no place to hang a garbage sack, emergency brake takes up space that most cars use for a console area, cheap seat covers, just not satisfied...paid less for other makes and models that were fine
Purchased a new car
Uses car for Just getting around
Does not recommend this car
---
Most economical and sensible vehicle I've owned
by Tony from Edmond, Oklahoma | March 14, 2013
The drive is smooth and quiet considering the size of the vehicle. It is roomy and stylish with modern interior design. I've had my 2012 for 5 months and it now has 16k miles. My average mpg is 51.00 mpg. Not bad at all. The one good thing about this car, is it's ability to teach a once speedster like me to be more conservative on the accelerator and obey all traffic signs. I am sure some that own the Insight can attest to what I am saying.
Purchased a new car
Uses car for Commuting
Does recommend this car
---
Superior car!
by Tiffany from Stow, ma | December 10, 2012
so many people feel the peer pressure to choose the Prius. The Insight costs less & the mpg is almost as good. The review I had read talked about a rougher ride; I did not feel it in the test drive or ever on my own. It is a wonderful vehicle!
Purchased a new car
Uses car for Transporting family
Does recommend this car
---
worst warranty. honda doesnt care
by steve from oklahoma | December 1, 2012
we have problems with bluetooth. Its not our phone works great with other cars. Honda knows heard it and still the same, didnt do anything but lie to me. Dont buy a honda of any kind buy toyota or any but. Called honda they didnt care either. I cant wait to sell it. I own a car and keep it forever but this one will be gone before a year. warranty isnt worth a nickel.
Purchased a new car
Uses car for Commuting
Does not recommend this car
---
Fantastic Prius alternative!
by hound_hank from Memphis TN | November 15, 2012
I purchased a base 2012 Honda Insight about 8 weeks ago. The Insight is stylish, sporty and in my opinion had a better ride than the Prius. The base model comes without anything - so I had the dealer add cruise control at his cost! (I mean why would Honda sell a car in this day and age without cruise control?) The car has averaged between 44 - 48 mpg combined. (I did get 51 mpg combined on one tank of gas - but 44 - 48 is proving to be the range based on my driving style.) The base Insight is $5000 to $7000 cheaper than the Prius (based upon my shopping experience) My only negative comment is that finding an Insight at your local dealers is not easy!
Purchased a new car
Uses car for Commuting
Does recommend this car
---
best gas mileage I've ever seen
by traveling chef from Salem Massachusetts | November 9, 2012
this car has then perfect for me. I drive over 100 miles a day. I'm averaging close to 50 miles a gallon. it is easy to drive and a comfortable ride. a few very important things to me since I'm in the car so often. if you're looking for a hybrid definitely check this 1 out
Purchased a new car
Uses car for Commuting
Does recommend this car
---
My Insight will not get to 100 mph - I drive fast
by LaQuandaneesha from Wasilla, Alaska | October 12, 2012
I need to drive the freeways at 100 mph. I have a 2010 Insight EX and I can't get her to go 100 mph and that really blows
Purchased a new car
Uses car for Off-roading
Does not recommend this car
---
People Who Viewed this Car Also Viewed
Select up to three models to compare with the 2012 Honda Insight.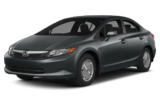 2012 Honda Civic Hybrid
Asking Price Range
$8,346–$15,434
Compare
2013 Toyota RAV4
Asking Price Range
$16,217–$24,881
Compare
2012 Mazda Mazda6
Asking Price Range
$6,822–$15,546
Compare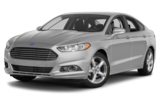 2014 Ford Fusion
Asking Price Range
$11,467–$21,547
Compare
2010 Nissan Rogue
Asking Price Range
$6,939–$14,655
Compare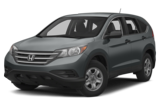 2014 Honda CR-V
Asking Price Range
$16,437–$25,921
Compare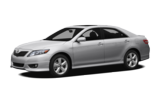 2011 Toyota Camry
Asking Price Range
$7,675–$15,615
Compare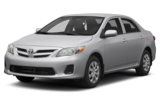 2013 Toyota Corolla
Asking Price Range
$9,827–$16,447
Compare
Featured Services for this Honda Insight