Average Ratings
---
20 out of 20 people recommended this car.
---
Love my fit!
by 2011 Fit Driver from Raymond, MS | May 15, 2014
I purchased my 2011 Honda Fit two months ago. It is surprisingly very roomy inside the driver/passenger areas. It also has plenty of cargo space in the hatchback area. I love the extra storage areas under seats and in side panels. The car is somewhat noisy, but I actually have gotten used to it and don't mind it at all now. Gas mileage has been 37-40 mpg. However, the tank holds only 11 gallons, so even with this, I have to still stop at the gas station weekly because I travel long distance to work. On the upside, the amount I pay at the pump is much less for a fill up. Overall, I love my Honda Fit and would recommend it to anyone looking for economical, dependable transportation.
Purchased a new car
Uses car for Work
Does recommend this car
---
Excellent buy !
by CD from | July 3, 2013
Great buy ! Got 34 mpg on 1st tankful. For a small car, plenty of room and zip ! The color wasn't my 1st choice (candyred) but everything else about this Honda fit makes me smile. And the special mp3 memory stick attachment in the upper love compartment is an unexpected plus .
Purchased a new car
Uses car for Commuting
Does recommend this car
---
Nice economical car
by JJMAN from Chesapeake, VA | September 20, 2012
We have had our FIT for over a year now with 20,000+ miles. We do really like it, get a no kidding 33 mpg highway and 26 mpg city. Only problem was the interior blower fan went out and was replaced under warranty. It can be a fun car to drive, you just have to get used to revving the engine up a little higher than was comfortable at first. When you fold the rear seats flat, you have a surprising amount of room for cargo in the back, almost van like. Some little nit picky things and the reason why I didnt give it a full 5 star rating are: The rear interior cloth material on the back of the seats when you fold the seats down is really thin and cheap, if you use the full cargo area this material tears like wraping paper. The bottom of the front bumper is very low, even a curb at a place like the grocery store is too high for it, we have scraped it numerous times. The suspension is stiff, I like that when driving around town. But my wife and I took it on a trip that was 8 hours each way and we were just physically wore out from all the road jarring and bumping around that the car submits you too.
Purchased a new car
Uses car for Just getting around
Does recommend this car
---
Great little car!
by ToeJoe from Des Moines, IA | April 7, 2012
Bought a new 2011 Sport model with 5 speed automatic and paddle shifters. Mileage is great, 27 to 30 in the city with lots of stop and go driving. 33 to 36 highway. I even got 41 recently with a nice 20 to 30 mph tailwind. Very fun to drive with a great sporty look. Somewhat of a bumpy ride on rough roads, but hey, it is not a luxury vehicle. Also, auto transmission is a little squirrelly at times at low speeds, but not a big deal. Overall, I am very pleased with this car!
Purchased a new car
Uses car for Just getting around
Does recommend this car
---
Great Car
by Kawliga from New Albany, IN | March 23, 2012
I've have owned my 2009 Honda Fit Sport nearly 3 years now (18,000 miles). The reliability is second to none. Good pickup, easy to tool around in, and great gas mileage. My MPG average, according to the gas mileage reading my Honda provides, is 36.2 mpg around town. I drive mostly back and forth to work and around town. The seats are comfortable and this little car can haul fairly large loads when you put the back seats down and the right side passenger seat down. I didn't like the no car mats, the open trunk area (you can see whats in trunk because there is no cover), and cheap center arm rest. The dealer will try to charge you big bucks to get these items ($ 2,500 dollars or more). Buying a Honda Fit is not easy and the Honda dealers I used where, just let me say it wasn't an enjoyable car buying experience. I brought the car mats, trunk cover, and a new (better) arm rest at a reasonable price at a Honda Auth. supplier. I plan on keeping my Honda Fit until the wheels fall off and it appears that will be a long time.
Purchased a new car
Uses car for Just getting around
Does recommend this car
---
Great little car
by Happy Fit Owner from Atlanta, GA | January 16, 2012
I have a 2011 Fit Sport with a manual transmission that I drive mostly in the city. The cargo capacity is amazing for such a small car, and the car is fun to drive. The gas mileage is much better than the EPA ratings --- 30 MPG in the most brutal, urban driving conditions; 40+ MPG on the highway; and 34+ MPG lifetime average for the car.
Purchased a new car
Uses car for Just getting around
Does recommend this car
---
Good car -- lots of space
by Red cars are fast from Cambridge, MA | December 5, 2011
I was going to get a Kia but finally decided on reliable Honda. I love the car but am a bit disappointed in the pickup...it isn't quite as "fun" as I thought it would be. However, it is good to drive and has all the room I need; I love the seats that flip up and go down for extra storage. I was also disappointed that I had to put an aftermarket bluetooth hands free system, which I think should be standard on every car. The first 2000 miles is good but the city gas mileage -- stop and start -- is still not good. I got 39 on the highway, though even with such low mileage. I hope it will be as reliable as my old Honda and it is red.
Purchased a new car
Uses car for Just getting around
Does recommend this car
---
Great little car - with one small fault.
by James Car Owner from Greensboro, NC | December 5, 2011
5000 miles into the Fit and it's a GREAT little car. Super quiet ride and AMAZINGLY usable interior space if maybe just a little too hard for long highway use. The "magic" seats are great and allow a tiny little car to swallow tons of stuff. I could talk on and on about the good things, and really I'm thrilled but I will put forth the one small fault that I think most owners will agree with. We got the manual transmission (which is a must, in my opinion) and this car desperately needs a 6th gear. At 70 mph, the rpms are in the 3500 range. If it had a 6th gear I'm sure it would do much better on gas. Not sure why the engineers would at very least put a higher ratio on 5th... 70 mph should be in the 2k range, it's not like this car is lacking completely in torque... Anyway, I highly recommend this car. For the money, it's unbeatable. Most people think they need a bigger car - but unless you have more than 3 kids or large dogs or take a LOT of stuff with you on vacation - this is really all the car you need.
Purchased a new car
Uses car for Just getting around
Does recommend this car
---
Honda creates another winner
by Swildog from Portland, ME | October 19, 2011
Had a 2009 Fit Base 5-speed manual, updated to a 2011 Fit Sport 5-speed auto w/paddle shifters. First, what I didn't like about the 09 base 5-speed manual: RPM's @ 60mph in top gear about 3,000! Too high, even higher the faster you drove so effectively lower MPG's @ interstate speed. Not to mention an engine that sounded like it might explode after long interstate drives. Love the Fit despite my picky comments on the engine and mechanical nature of the manual trans. Upgraded to the 11 Sport, much better feel on the road, looks better too, better interstate driver, less RPM's problem solved, slight decrease in MPG's despite average ratings between the two model showing similar if not better with an automatic v. manual . Paddle shifters are a nice option if you like to drive a stick and other drivers of your car can only drive auto trans. Tons of room! I routinely place my rear seats all the way down and load my mountain bike in with moving the passenger front seat forward. Got the door visors for the practicality of air venting and found the car to look even better with them. All around good value, great car, 2012 brings a few new shapes and body lines for those looking new.
Purchased a new car
Uses car for Commuting
Does recommend this car
---
From a Manual to Automatic
by Abe from Calexico, CA | September 29, 2011
Had 2010 Base manual and just bought 2011 Sport Auto and the differences are amazing. Great car for fun or family. Gas mileage is great and this car is really fun, while still being economical. Would highly recommend to anyone.
Purchased a new car
Uses car for Just getting around
Does recommend this car
---
People Who Viewed this Car Also Viewed
Select up to three models to compare with the 2011 Honda Fit.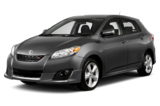 2013 Toyota Matrix
Asking Price Range
$6,350–$17,874
Compare
2014 Kia Soul
Asking Price Range
$9,664–$17,324
Compare
2017 Subaru Forester
Starting MSRP
$22,595–$34,295
Compare
2009 Kia Rondo
Asking Price Range
$2,927–$10,471
Compare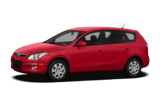 2012 Hyundai Elantra Touring
Asking Price Range
$6,970–$14,698
Compare
Featured Services for this Honda Fit