Average Ratings
---
8 out of 8 people recommended this car.
---
Love This Car
by HowlingManx from Colorado Springs, CO | May 23, 2016
I love my 2012 Honda CRZ EX. I test drove other hybrids and this one was by far the most fun to drive and the best looking. I drove a VW Jetta with a turbo that had 180 hp before switching to this car and I don't feel like it has much less power honestly, even though I think it has 120-ish hp instead. Its powerful enough that I forget I am driving a hybrid and also don't feel like I'm sacrificing fun and zip for economy. The three driving modes are fun and "sport" mode is very fulfilling. You can pull up screens that show you when you are driving and breaking economically, which has taught me quite a bit about how to drive efficiently. Its fun to see how many mpg's I can get when driving in "econ" mode as economically as possible and I've gotten the car computer to rate me at over 50 mpg at times (assuming the car's computer is accurate). I also love how the engine shuts off when you are at a stop...so efficient! I don't think the blind spots are as bad as reviewers claim they are and adjusting your mirrors properly and installing blind spot mirrors on the side mirrors helps, too. I love the styling on the exterior and interior. The speedometer is really cool looking with a 3D type of effect, and the ring around it changes color based on the mode you are in and how economically you are driving. Because they didn't try to squeeze rear passenger seats in, there is ample leg room even for a person over 6ft tall, even though the car is quite small. If you want a sports car, buy an actual sports car instead. If you want the best miles per gallon, get a Prius. If you want a fun hybrid that still gets pretty good mileage and is a blast to drive, then this is the car for you. Don't listen to the "expert" reviews. This car is great!
Purchased a new car
Uses car for Commuting
Does recommend this car
---
Love this car!
by Teetime from Washington, DC | June 5, 2014
I bought my CRZ brand new in 2012, and to this day, I still love it! I commute to work daily, and it gets great gas mileage. Not only can I fit everything I need when I go on travel, but it's just a really fun car to drive. The ONLY complaint that I have about the car in the two years that I have driven it, is the limited visibility when backing up in the rear side windows from parking spots, etc. Otherwise, every single detail about this car is wonderful. I am a tall girl (6'0") and there is still plenty of legroom and headroom while sitting in the car. I usually only keep a vehicle for about a year or two, and trade for something else. This car is one that is a keeper. No trading here. Like I said - LOVE IT!
Purchased a new car
Uses car for Commuting
Does recommend this car
---
First Honda, and I love it!
by Blitzenn from New York State | August 8, 2013
I wanted a hybrid as I drive 200 miles a day. Tried the Prius and wasn't impressed. They were sluggish and I felt cramped/stuffed into it. I am 6'4" tall btw. The CR-Z however, has a lot of driver leg room for tall people and head room too. The seats are a bit uncomfortable on a long trip (hours long). But day to day they are great. I love it though! Every detail has extra thought and care put into it. My sister liked it so much she bought one too, lol. Everyone seems to get higher gas milage than the sticker too. I live in NY and get about 41 in the summer, 38-39 in the winter. For a car with only 110 hp, it has a lot of zip to it. You forget its a hybrid and it has a 'shark' kinda look to it. I would recommend it highly.
Purchased a new car
Uses car for Commuting
Does recommend this car
---
This is a fun car to drive
by John from Cheyenne wy | July 31, 2013
I read a lot of the "experts" review of this car and they had a lot of complaints. The main on was that it didn't have the get up a go of a sports car. Which it doesn't. If I had wanted a sports car with bad MPG's i would have gone that direction. I am getting about 40 mpgs and this is great. I drove a prius and it was boring. This car is not. It has good pick up, good passing ability and great looks. There is a lot of room in the back for storage, My girlfriend and I went for a week long trip and it carried everything we needed including 2 set of golf club. A rear seat would have been stupid in this car. It is a great 2 seater and that is what I need. Can't remember the last time I had someone in the back seat of my car.
Purchased a new car
Uses car for Just getting around
Does recommend this car
---
CRZ
by CRZ from San Francisco, CA | July 18, 2013
Been eyeing this car since it came out and took it for a test drive...wow. I mean, granted, you're not going to pull stunts but boy can this thing hug turns. And the torque on this thing just goes...very zippy. Best investment yet and I sometimes forget it's a hybrid.
Purchased a new car
Uses car for Just getting around
Does recommend this car
---
fun to drive
by captquig from Tempe AZ | December 13, 2012
After a year it is more fun than evGreat on AZ moutain roads. Sport mode is fun on twisties, but Econ is also fun in town trying to see many mpg you can get and still keep up with traffic. The electric motor gets the CRZ off from a stop very quickly.
Purchased a new car
Uses car for Having fun
Does recommend this car
---
Very Surprising
by Car Person from Central Midwest | May 9, 2012
Purchased our 2012 CRZ in late Dec of 2011 (traded in my wife's 2010 Honda Fit which was little on the bumpy side for her). I have driven, what is now my car, 20K miles in 4.5 months. Please Note; I am not an economy car person, but I really like this car. I was attracted by the sweeping exterior looks, then realized the ride is as good as a Civic, the passing power is decent, the comfort level is excellent for weight of the car (longer than 3 to 4 hour trips are no problem for this independent senior citizen business owner). The kicker is I drive 75 to 77 mph and consistently go 320 miles for 8.5 to 8.7 gallons of corn gas - and the added feature is the Highway Patrol do NOT bother me. Frankly, I don't care what gas costs when I drive this car (coming from owner of new 2012 BMW X6 dual turbo, 2 C5 Corvette convertibles - one modified, 2010 V6 Malibu, 250 HD Ford pickup, Chevy Blazer w/ snow blade). When my wife and I go out to the mall, or any other goof-off trip, we always take the CRZ for manuvering in traffic and parking in packed lots and it is so cool when the motor shuts off at stoplights while everyone else is spewing fumes. What is also surprising is how many shopping packages, or nursery plants, or groceries, or dry cleaning, or travel clothes and shaving kits you can get in the hatchback. I really like this car; it is solid on icy roads and the air conditioning compressor does not noticeable reduce performance. I do have one note to HONDA - to make it perfect, keep the ECON Hybrid but add a turbo or a supercharger for a little more of the kid in me.
Purchased a new car
Uses car for Commuting
Does recommend this car
---
Great car!
by 2012 owner from New Jersey | December 25, 2011
I've owned the 2012 CR-Z for about two months now and my biggest complaint is that I'm constantly making up errands just so I have a reason to go for a drive. I truly love this car. Ignore the bad reviews and drive it yourself, you'll see. It's plenty quick (and that's coming from someone who has owned only 200+ HP car before this), drives like a go-kart (FUN!) and oozes Honda quality. But the best part - I get 43 MPG without even trying, and fall only to around 37 MPG when I drive it hard (I have the 6-speed manual tranny). All this AND it's cheap at $19K! What's not to love?
Purchased a new car
Uses car for Commuting
Does recommend this car
---
People Who Viewed this Car Also Viewed
Select up to three models to compare with the 2012 Honda CR-Z.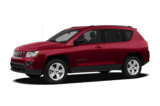 2011 Jeep Compass
Asking Price Range
$8,354–$16,426
Compare
2014 Ford Fusion Hybrid
Asking Price Range
$12,808–$23,216
Compare
2011 Honda Civic
Asking Price Range
$6,640–$15,076
Compare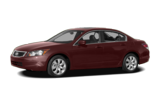 2008 Honda Accord
Asking Price Range
$6,145–$13,933
Compare
2013 Kia Optima
Asking Price Range
$10,005–$21,717
Compare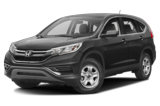 2016 Honda CR-V
Starting MSRP
$23,845–$33,495
Compare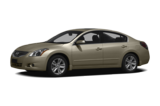 2011 Nissan Altima
Asking Price Range
$6,792–$14,728
Compare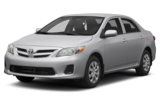 2013 Toyota Corolla
Asking Price Range
$9,841–$16,453
Compare
Featured Services for this Honda CR-Z