Average Ratings
---
37 out of 46 people recommended this car.
---
Great for what it's meant to be
by Scipio from Aggieland, TX | August 6, 2014
I've had the 2011 EX Navi with manual transmission since Jan 2012 and 30k miles, and could not be happier. Among cars I've owned and liked in the past are other Hondas, an Acura Integra, a Toyota, a BMW 3 series that I traded in for the CR-Z, and a Subaru Impreza. I think the CR-Z is a little gem, a car for a reasonable enthusiast who does not always crave power. Power is there and enough even in Normal mode, but the Sport mode definitely makes driving more enjoyable. In city driving I get 36-38-40mpg, depending on the season. I get around 40mpg on the highway. Things I like about it: steering, gear box - superbly crisp, overall sense of refinement that is common to Honda, mpg, zippy looks, all the compliments I still get after almost 3 years of ownership, "I did not know Honda makes such a nice sporty little car" statements - not too CR-Zs on the road yet, decent cargo volume for a small car, and reliability - no problems whatsoever. Things I am not too keen on: suspension is really a good compromise between sport and comfort, which makes it pleasant for a daily driver, but I would have liked it only a bit sportier. The car is somewhat nose-heavy and with the slightly plush suspension, it sometimes touches with the front skirt on road drainage gouts when braking, not too bad to be concerned for, though. Visibility towards the back is not great, but nothing too bad, really. You just learn to adjust and do the shoulder check as you should. The CR-Z is my first hybrid and it dispelled a bit my concerns for such cars. The battery pack is as good as when I got it, in the sense that at least in the Normal mode it charges fully after longer drives or stays a notch below fully charged most of the times. I do have an SUV for outdoor toys and ventures, but for a spirited daily commuter that is fun to drive, I can hardly imagine a better vehicle than the CR-Z.
Purchased a new car
Uses car for Commuting
Does recommend this car
---
Best vehicle I have ever owned
by Love sporty vehicles from Mesa, Arizona | May 16, 2014
I bought this 2011 Hone CV-R Ex at Goldies Motors in Phoneix, Arizona and have never had a better experience! I drove away in this black Honda, just thrilled with my new purchase! Love this model. It is sporty, has good power and absolutely beautiful to look at! My friends are envious. Thank you Honda.
Purchased a new car
Uses car for Just getting around
Does recommend this car
---
California Hybrid Twist
by Hybird Sport Coupe from San Francisco, CA | July 4, 2013
Hi, I've had my CR-Z for a year now. The exterior and interior design is super modern, which describes the drive characteristics of the car too. You have a low seating position, and the option to choose between the 3 drive modes,, in Sport, the CR-z becomes really fun to drive. You can throw it in to a corner and get out with the same speed, it handles so well, you'll have a lot of fun with it. On the other hand you can drive it in Echo / Green mode and enjoy the ride knowing you won't have to spend much on gas that day or week. Sad that it's just a 2 seater, would have loved to drive more of my friends around in it. Big thumbs up! CHT
Purchased a new car
Uses car for Commuting
Does recommend this car
---
Not worth the money
by ryrockzzz from Delaware | April 18, 2013
I bought the 2011 Honda CRZ brand new, and recently traded it in for a 2013 Dodge Dart. The car has a few things that I really liked, namely the outside appearance. It's a cool design, stands out from the crowd, and it is super lightweight. Also the soundsystem in the car was above average, especially with the sub kicking in. Also the USB port allows you plug in your ipod while driving, which I loved as an avid Ipod user. The downside though were just to signifgant for me to keep the car. First of all, this car dents wayyyy to easy. I backed into someone going literally 3 mph and ended up with a huge dent in my bumper. After taking the car apart myself, I started to see how cheaply it was made, and hence why this thing will dent so easily. Also, the interior of this car is cheap. The steering wheel will chip and get scratched over time just from driving, and the interior easily gets scratched and dirtied. The angle in which you sit in the car is also very low, so it is hard to get out of the car without scuffing the door interior. One thing no one mentions with this car are blindspots. They are horrendous in the CRZ. When backing up or looking behind you, the hatch blocks your view from many angles. I also thought that for a "sports" car it was very slow. It has the three modes, however the only one worth while is sport mode, and driving it there brings down the mpg to around 31. The engine shuts off when you stop the car and turns back on when you let your foot off the brake. I noticed in year two of having this car, that it was taking a bit longer for the engine to kick into gear. Also, they say it is all in the name of getting good gas mileage, however my Dodge Dart Turbo is getting 32mpg, essentially the same as this thing, for a cheaper price. Keep in mind this was on a highly maintained, and worked on car. Overall, this car is good if you can get a used one for around 13k, or if you want to mod it out. Take out that stupid hybrid engine, and this car could be a beast. Otherwise your left with a cheap, slow car that only really looks cool on the outside.
Purchased a new car
Uses car for Just getting around
Does not recommend this car
---
Best Combo
by realtallshorty from Tennessee | March 24, 2013
Bought a one-owner used 2011 CRZ EX CVT w/Navi w/ 29,000 miles on it. The reason my title is "Best Combo" is because the CRZ's exterior and interior looks are "furutistic", sporty, sleek and a heard-turnier. The CRZ is also a gas-saver. I miss my regular gas station - hope to see it in 2 weeks (filled up on Mar 4 and it is Mar 24 now - Range gauge says I have 200 more miles to go till next fuel fill-up). Even tho the CRZ is a hybrid, it does NOT look like a hybrid. I loathe and detest the look of the Prius and similar Hybrids - they are very boring and some are ridiculous. So if you are in the market for a sport head-turner but want to "go green" - buy the Honda CRZ. You will not regret it. I always look forward to driving mine. They say any car can get you from point A to point B. But few can make you grin every time you slide inside.
Purchased a new car
Uses car for Commuting
Does recommend this car
---
It was nice, but needed to let it go.
by Alison from Elgin, IL | September 1, 2012
I bought a new CRZ ex Feb 2011. It seemed so perfect. It was very light, and it took me a while to feel confident driving it. I finally felt confident and loved it. I got much better gas mileage than what was on the sticker. I averaged 40+ mpg and I drove it spirited. What changed my mind, while parked, a woman bumped into it. $3800 worth of damage on a less than 1 mph crash. That changed things. So I drove it another 6 months, worried all the time someone would hit me in it. Finally I traded it in for a Lexus RX 350. (Used, certified.) I am happy I did this. Cute car, good gas mileage, but I don't think it would protect you in a crash.
Purchased a new car
Uses car for Just getting around
Does not recommend this car
---
QUICK & VERY STYLISH
by MUGEN PACKAGE from Columbia, SC | August 24, 2012
WITH THE MUGEN PACKAGE, IT'S THE GREATEST & MOST FUN CAR I'VE EVER OWNED! & GREAT MILEAGE WHEN DRIVEN CONSERVATIVELY. 38-39 MILES/GAL & 32 MILES/GALLON ON SUPER SPORT. MANY COMPLIMENTS HAVE BEEN PASSED ONTO THIS CAR ROUTINE MAINTAINENCE IS A BREEZE & GOES MUCH FURTHER BETWEEN DATES & MILAGE. HOLDS 10.5 GALLONS & WILL GO 400 MILES EASY BETWEEN FILL UPS. HYBRID & GAS & BATTERY POWERED
Purchased a new car
Uses car for Work
Does recommend this car
---
Fewer Gas pumps visited
by Harvesto from Malaga, Washington | March 13, 2012
Good car. Got all the bells and whistles. Had to buy a center armrest. Not from Honda. Honda wanted almost 4 hundred, for after market, paid less than 100 from another. Like the around town gas mileage 38 plus. Drive over 70 and mileage drops to about 28. Car ride is loud. Looking into different tires for quieter ride. GPS is poor. DVD driven. Many rural areas not "verified". Won't give directions. My portable that I paid less than $100 is better.
Purchased a new car
Uses car for Commuting
Does recommend this car
---
Fun and Great Mileage.
by ffearless from Quincy, WA | March 5, 2012
I have just over 10,000 miles on the 6 speed manual transmission CR-Z EX. It is a very solid car with great mileage and fun performance when put in sport mode. I have been getting 40+ mpg and expect it will improve in the spring and summer. It handles well in the twisties. The ergonomics are good and it is comfortable for long trips. It has lots of storage capacity for such a small car. I like all the tech goodies. The navigation system is my only complaint. It is not as user friendly and capable as Garmon systems.
Purchased a new car
Uses car for Commuting
Does recommend this car
---
Great car for what it is
by Car Gawker from New Haven, CT | October 22, 2011
This is a car that people either "get" or they don't. You can get a more efficient car for the same price, or a bigger car, or a faster car. But you can't get the combo offered by the CR-Z anywhere else. I honestly see the biggest market for this car as a second vehicle for people who own an SUV or high-powered car and want to save some gas on day-to-day errands. For this it's brilliant. It has head-turning looks inside and out, holds a decent amount of stuff, and is as fun to drive as you can expect from a nearly zero-emission, 40mpg car. The old expression about being more fun to drive a slow car fast applies. I've driven both the CVT and 6 speed, and the CVT didn't annoy me nearly as much as it annoyed the typical car rag editors. To maximize the fun I recommend the 6 speed---it's fun to have to shift every 10 seconds, right?---but don't give up on the car just because you need an automatic. In fact, you should expect to be rowing the box quite a bit in the 6 speed because of the meager power available; commuters might prefer the auto anyway. In my limited use, the paddle shifters seem to shift quickly and smoothly as a backup option. One of the odd things missing from the car is a center armrest, but you can get one as a dealer-installed accessory. The nav system is also outdated. In fact it seems to be roughly the same unit that was in my 2004 TSX, but on the other hand that unit was fine with me back in the day. Still, if you don't mind an aftermarket unit dangling from your windshield, you're probably better off not paying the premium for an obsolete DVD-based system. The auto-off feature from the engine can also be annoying, as the car needs to re-start rapidly at stop lights (it can't move using only the battery) and hence it can be a bit abrupt and intrusive. If you don't really care about styling or driving experience, and / or this will be your only car, I would recommend checking out the Civic and Insight ahead of the CR-Z at your local Honda shop. If you're willing to sacrifice some practicality to gain better looks and more fun while still maintaining some Green goodness, this is the car.
Purchased a new car
Uses car for Commuting
Does recommend this car
---
People Who Viewed this Car Also Viewed
Select up to three models to compare with the 2011 Honda CR-Z.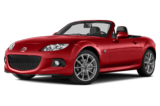 2013 Mazda MX-5 Miata
Asking Price Range
$15,291–$26,871
Compare
2012 Honda Civic
Asking Price Range
$9,820–$16,644
Compare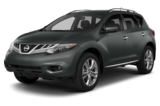 2014 Nissan Murano
Asking Price Range
$14,540–$32,648
Compare
2008 Toyota Camry Solara
Asking Price Range
$6,331–$16,511
Compare
2011 Porsche Cayman
Asking Price Range
$25,946–$50,098
Compare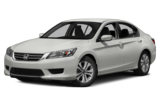 2014 Honda Accord
Asking Price Range
$14,919–$24,943
Compare
2011 Acura RDX
Asking Price Range
$14,990–$24,366
Compare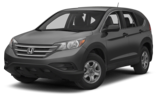 2013 Honda CR-V
Asking Price Range
$16,548–$25,732
Compare
Featured Services for this Honda CR-Z