Average Ratings
---
99 out of 116 people recommended this car.
---
Great car
by HappyOwner from Toledo, OH | May 2, 2016
Recently bought a 2012 CR-V Certified Used from Brown Honda in Toledo, and am extremely happy with the price and everything that it came with. I only have 1 star less on Exterior Styling because I think tinted windows all around the back should be a stock item, but other than that I'm happy. If you're looking for a great new or used car Brown Honda takes care of you! I've gotten both there, both great experiences.
Purchased a new car
Uses car for Work
Does recommend this car
---
Meh
by Garage life from | January 24, 2016
If you are a person that does not want too much fun, this is the car for you. Its boring and its not as reliable as other crv's. Changed the battery in January of 2014. Brakes and tires needed to be replaced. Also, the more you drive it, the louder it gets. Its fine for a daily, but thats all. Don't expect a hot rod. It's a normal car for a normal person. Also, the awd sucks.
Purchased a new car
Uses car for Just getting around
Does recommend this car
---
Sporty, reliable crossover!
by Grandma with lots of grandkids from Mesa, AZ | December 16, 2015
I couldn't be happier with my CRV. It's the perfect fit for me, looks sporty but easy to handle and not so big like an SUV. I was extremely impressed with Jimmy Sears. I have bought several cars in the past, but no salesman has gone over the details of the car like Jimmy did with this CRV. When I left the lot, I felt comfortable and at ease. Thanks Jimmy!
Purchased a new car
Uses car for Just getting around
Does recommend this car
---
BAD BREAKS
by Connie from Margaretville, New york | September 13, 2015
I purchased my Honda CRV brand new in 2012. I noticed that there was a grinding noise when first driving the car & then it would go away. I brought the car to my dealer & was told that that was normal & due to corrosion build up. In July 2014 I had a local repair shop look @ the car before going on vacation. I was told that the car needed new rotors & calipers. They recommended I bring it to the Honda dealer because it only had 25,000 miles on it. I was not able to use the car for our trip & when I brought it to Honda they did not agree with my local repair shop. It just needed to be" lubed up "& needed new brake pads. About $300.00. Then in 2015, one year later, I had the car checked out because I was going on vacation & it was making a lot more grinding noises. It turned out that it needed new rotors, brake shoes, & the caliper was seized. That cost me $417.00. No longer under warranty of course. Second year in a row that I could not bring my car on vacation. My husbands truck has 51,000 mile on it & it has never had it's brakes replaced. It does not make a grind noise when first driving it out of the garage either. Honda needs to put better brakes on it's cars. I read some other reviews & other buyers have had the same problem.
Purchased a new car
Uses car for Just getting around
Does not recommend this car
---
TERRIBLE CUSTOMER SERVICE
by Honda CRV 2012 from Elmwood Park, IL | August 10, 2015
I have never received worse customer service. I have had an issue with my car since day 1. It makes an awful noise when starting it in cold weather. Honda has replaced my actuator twice thinking that would solve the issue. It hasn't. I have called customer service to file a claim as I was told to do by the Honda location where I bought my car. Customer service had no answers for me and even refused to let me speak to a manager, just kept telling me they are working on the issue. Well it has been 3 years! How much longer do they need to give me some sort of an answer?! I will never buy another Honda only due to their terrible customer service. Clearly all they care about if your money and not making sure you are happy with what you are paying for.
Purchased a new car
Uses car for Commuting
Does not recommend this car
---
twelth honda
by chris from Stony Brook, NY | June 11, 2015
You read correctly. I've owned 12 different Honda's from 1975 on (all but 3 were used). Our family has 3 CR-V's (04, 06, 12) the 04 has 211,000, the 06 has 180,000 and we just bought the 12 with 38,000) As you can see I maintain them meticulously. Aside from regular maintenence, we don't have any real issues (starters, compressors, but never a water pump!) I personally believe that you get just about the best "bang for the buck" with a Honda. I only wish they provided more horespower for the highway since they cannot seem to find the right gear on a slight incline.
Purchased a new car
Uses car for Commuting
Does recommend this car
---
3 years of trouble free service so far
by Tower from Ottawa, ON | February 26, 2015
My parents were looking for a new car to replace our aging Camry and we decided to check out SUVs for the first time due to my dad's back problems. We tried a few and settled on the new CR-V. We got a great deal on it and so far they're loving it. The leather seats are comfy, I do find Honda makes better leather than cloth. I drove it for 2 years before getting my own car. It's a little underpowered on the highway but it's perfect for when my mom runs errands around town and as a family hauler. The ride is pretty good, though not quite as smooth as my 2015 Chrysler 200 (granted, a different vehicle entirely) and the cargo space is great, we love that feature where you fold the back seats by the flick of a switch. The gas mileage has been quite good, mom averages about 30 mpg which is better than what it used to get when I was also driving it. We love the standard backup camera and heated seats as well, my mom is very nervous when backing up so the camera is a godsend for her, especially since we've only had Camrys in this family. We've had absolutely no problems with it and have 45k on it now. We keep cars a long time and run them into the ground so this CR-V should suit my parents fine. It's no funmobile but it wasn't designed that way plus my parents and I are all fairly conservative drivers anyway. If you want something to carve corners I suggest the Ford Escape, Mazda CX-5 or VW Tiguan. I highly recommend the CR-V if you're looking for a small SUV that's reliable, good on gas, has lots of passenger and cargo space and is easy to live with.
Purchased a new car
Uses car for Transporting family
Does recommend this car
---
Driving Reliable Car
by W AKL from plano,TX | September 23, 2014
- Drive the vehicle before reviewing it. - Many features/options available. check your needs and confirm it is exist. It worth the money you will pay.
Purchased a new car
Uses car for Work
Does recommend this car
---
Not made for short drivers & not as good as before
by Former CRV Fan from College Station, TX | September 10, 2014
I bought a 2012 CRV when it was new because I really liked the ones that I had before, but I can't wait to get rid of this one. I have been driving it for 2 miserable years. I don't know when the designs changed, but I wish I could have the seat back from my old 2005 model CRV. What I hate about this car is the driver's seat. I am short (5' 2"), and I like to have good posture when I sit. With the bucket seat in this model I can not sit up straight. Also, there is no comfortable position with the head rest. It is designed for a reclined position, and it just shoves my head forward into my chest. I have put a special office chair lumbar support on my seat to avoid the issues. It allows me to sit up straight and not have issues with the head rest. Also, with the seat almost all the way forward and raised; the seat belt latch digs into my thigh. It is not flexible, so I can't push it away. It is still relatively reliable vehicle; although the battery had to be replaced before it was two years old. And no warning either on the battery going bad. No slow starts; just one day I went to start it and it was dead. Also, there was a problem with my brakes. I only had it a year before my brake rotors warped and had to be turned. The mechanic said that I must be a hard braker, but that is not the case. I am the type of driver that likes to coast to slow down and then ease on the brakes before stopping. I do like the gas mileage I get with this CRV, but I miss the ground clearance that I used to have in my old one.
Purchased a new car
Uses car for Commuting
Does not recommend this car
---
Great Buy
by Bud from Pinehurst, NC | September 8, 2014
I've had this car for about a month and the learning curve continues. The car is stylish and very comfortable. The MPG I've gotten so far in about 1000 miles is just over 26 MPG. I'm still getting used to the navigation as compared to my Garmin that I've used for years. There are pluses and minuses but it has gotten me to where I've needed to go. I appreciate the pending turn list but miss my speed against the posted speed limit feature. The car is roomy and potentially will hold close to what my Odyssey will as long as the seats are folded down. I have yet to add a phone to use the blue tooth feature and haven't tried any of the voice activated features. The information displayed is outstanding. I'd recommend this car to anyone looking for a small SUV.
Purchased a new car
Uses car for Just getting around
Does recommend this car
---
People Who Viewed this Car Also Viewed
Select up to three models to compare with the 2012 Honda CR-V.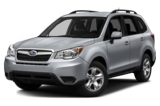 2014 Subaru Forester
Asking Price Range
$15,511–$27,463
Compare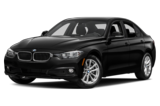 2016 BMW 320
Starting MSRP
$33,150–$35,150
Compare
2014 Nissan Rogue
Asking Price Range
$15,312–$25,108
Compare
2014 Subaru Outback
Asking Price Range
$17,054–$28,354
Compare
2012 Honda Civic
Asking Price Range
$8,343–$16,815
Compare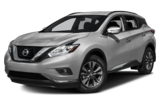 2015 Nissan Murano
Starting MSRP
$29,560–$40,600
Compare
2014 Toyota RAV4
Asking Price Range
$17,099–$26,819
Compare
2016 Honda Accord
Starting MSRP
$22,205–$34,680
Compare
2012 Toyota Camry
Asking Price Range
$10,083–$18,491
Compare
Featured Services for this Honda CR-V