Average Ratings
---
99 out of 116 people recommended this car.
---
Great on highway but not city
by fred from BC canada | January 11, 2016
I really wanted to like this car. At first I did. After awhile a lot of little and not so little things started to bother me about it. It's low to the ground and that causes issues. I'm not that tall and getting in and out get's old real fast. Also road noise is pretty bad. I put on Michellin tires that get high ratings for being quiet and it didn't help. In the city it's not very good for 2 major reasons. First, the suspension is really stiff so you feel every single bump and pothole. Second, you are low to the ground and sit low inside. Combined with the wide corners in the blind spots and your visibility is quit poor. For winter driving it's probably the worst car I have ever owned. You do not have much road feel and the independent rear suspension makes you feel like you are sliding around when you go over some snow or ice on the road. You cannot tell the difference. The one thing I do like about this car is that it drives really nice at highway speeds on bare roads. Feels more like a bigger car, doesn't wander at all, the stiff suspension make it feel a little more like a sports car and it corners very well.
Purchased a new car
Uses car for Just getting around
Does recommend this car
---
One forever grateful mom
by Grateful in Texas from Houston, Tx | June 29, 2015
I have to start this by saying THANK YOU, HONDA!!! I have always heard how reliable Hondas are, but I hadn't paid as much attention to the safety rating. Well, my college-age son was hit almost head-on (slightly at an angle on the driver's side) yesterday by someone who was going way too fast and who ran a red light into a major intersection, hitting my son's 2007 Honda Civic. The Civic spun several times through the intersection, and was stopped only by the tail end slamming into a light pole. My son's only injuries were minor scrapes from the airbags (typical for any airbag that deploys.) The cabin of the Civic completely retained its protective shape. (I don't mean that it stayed "pretty," I mean that it rigidly kept its shape, deployed airbags from all around including the seat belt (I never even knew they were there) and that car saved my son's life. The impact from the other car alone was bad enough, but the spin and subsequent slam into the light pole was a triple whammy, and in a lesser car he would NOT have walked away. But he did. He has scratches on his eyebrow and nose because the airbag pushed his glasses off, and he has blisters on his hands from the rub of the side airbags. And I love those blisters AND that Civic!!!! THANK YOU, HONDA!!!!!
Purchased a new car
Uses car for Just getting around
Does recommend this car
---
Great car for traveling a far distance
by Kristina from Auto Nation Toyota Winter Park | April 13, 2015
The people at Auto Nation Toyota Winter Park, FL were very helpful while I was purchasing my new Car. I highly recommend going there. You will get the best service.
Purchased a new car
Uses car for Commuting
Does recommend this car
---
Civic Si Sedan
by Kevin from Atlanta, GA | April 12, 2015
I purchased a Rallye Red 2007 Honda Civic Si sedan ,and I've owned the vehicle for about two months now. This is a purposed vehicle - it's meant for spirited driving with only a 6-speed manual transmission available. The car handles confidently while still maintaining a reasonable ride, though it is a tad bit loud in the cabin from exhaust note and/or road noise at highway speed. Steering is sharp and direct, and power delivery is okay. This car requires attention while driving it, and the engine really revs up to get its available power. The Si will put a smile on your face when driving as it was meant to be driven without a doubt. Interior is good, with the alcantara-like fabric emulating high quality. There are a few small issues such as the factory auxiliary port malfunctioning and/or speaker coils going bad (driver door speaker needed replacing a few weeks ago). The cruise control switch also malfunctioned but I fixed it myself using the input test procedure (fuse was the problem). The front seats are nice for keeping you planted in high speed corners, but aren't comfortable during long drives unless you're a small person. It is very difficult to adjust the wheel and seat to a comfortable position sometimes. Leg room is not the best for tall folks, especially driver, but is not awful. Back seats are very comfy and leg room is okay for most average sized folks, trunk space is good. Fit/finish for plastics and trim are pretty solid quality, including the steering wheel. Leather wrapping and small size make for a very nice feel. Factory sound system with the subwoofer is a great feature that is standard. Nothing fancy is available which is unfortunate - it doesn't even have a mileage readout which I find to be a bit ridiculous. It has proved mechanically reliable when driven normally. Transmission grinds are a very serious and real potential problem however! They can be emulated best when shifting from 1st to 2nd above 6000 rpms, even moreso when shifting quickly at that range. Watch out when buying a used one for this. Adjustment of the clutch pin will help this issue and helps this from happening however, and can be done in your garage in 10 minutes. The k20z3 engine in this car can burn a little oil over time because of its high-revving nature so check every couple of weeks. Average mpg highway is around 29-31mpg and city is 21-25 at best. Happy with the car overall, and it's a great choice for someone in the market for an economical car without sacrificing performance. It achieves a good happy medium.
Purchased a new car
Uses car for Just getting around
Does recommend this car
---
nice honda
by joe from cape may, nj | March 28, 2015
I like the car, I got it used, have had no problems with it, it has the 1.8 engine in it and I like the 1.7 better for gas mileage, but over all its a good car and has the 5 speed manual transmission too
Purchased a new car
Uses car for Work
Does recommend this car
---
Life Saver
by vIns from San Antonio | March 16, 2014
I bought an used 07 - Civic EX coupe in Dec 2011 - This car just needs regular oil change and gas to run. Nothing else. Definitely a trouble free car i have ever owned in my life. Very reliable. Decent pickup for 1.8L engine. Interior looks good as well. I did not like the stock stereo. So i had to install aftermarket stereo system for my taste later! I had my Civic till 03/05/2014 until a stupid lady on the phone driving her car hit me while she was taking a left turn when i had the right of way! all airbags deployed and my car got totaled!! :( ..
Purchased a new car
Uses car for Commuting
Does recommend this car
---
One.Year.Trade.Up
by Mike from Rochester, NY | January 4, 2014
I had a 2006 Honda Civic. It was going to be my 250K mile car. A running deer used my left front corner as a blocking dummy. Deer died. '06 Honda took over $5K damage. Traded 168,000 miles of damaged '06 Civic + insurance check + ~$7K cash for '07 Civic with 27,000 on odometer, basically the same car, one year newer, less140K+ miles. WHY GET THE SAME CAR? I liked the '06 Civic; I like the '07 Civic: I get an honest 35-40 mpg; easy maintenance; plenty of room. Any negatives? One: it is no good in snow; that's why my other car is a Subaru.
Purchased a new car
Uses car for Just getting around
Does recommend this car
---
Tops all expectations
by doctorgpharmd from Morristown, NJ | July 30, 2013
I upgraded my Civic from the 2005 model to 2007, and can I say it has been awesome. This car's styling, economy and reliability are excellent. If I had to nit-pick, the only thing I can say is that the A/C could be colder (but that's just because of the physical limitations of using R-134a). Just an awesome car for any price.
Purchased a new car
Uses car for Just getting around
Does recommend this car
---
Great value for money
by VK from Santa Barbara | December 18, 2012
I've been driving my Honda Civic for just over a month now. It's a White 2007 coupe. This was the best car I could find in the 12k-14k range. And I loved the styling of the coupe. Gives me 35 to the gallon on the freeway. It's super comfortable to the drive with the bucket seats and the low down seats. But a tad difficult to get into the car. Other than that, it's a great car.
Purchased a new car
Uses car for Just getting around
Does recommend this car
---
Honda civic 2007 EX
by Joe from Washington, DC | December 8, 2012
This car is well maintained, not an issue with mechanics, and the exterior looks great with the metallic paint and premium clear coat. The tires are very silent, you do not notice you are already at 55 miles, or over, on highways. I feel safe in this car for its response and the drive by wire and track stability control, plus new tires makes this car very safe under incrememnt weather.
Purchased a new car
Uses car for Commuting
Does recommend this car
---
People Who Viewed this Car Also Viewed
Select up to three models to compare with the 2007 Honda Civic.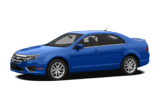 2011 Ford Fusion
Asking Price Range
$6,198–$14,670
Compare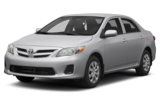 2013 Toyota Corolla
Asking Price Range
$9,816–$16,440
Compare
2016 Chevrolet Colorado
Starting MSRP
$20,055–$35,450
Compare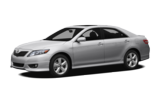 2011 Toyota Camry
Asking Price Range
$7,673–$15,605
Compare
2016 Volkswagen Jetta
Starting MSRP
$17,680–$29,280
Compare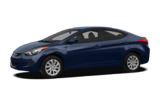 2011 Hyundai Elantra
Asking Price Range
$6,686–$12,806
Compare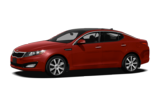 2011 Kia Optima
Asking Price Range
$7,394–$16,430
Compare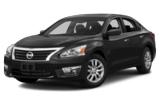 2013 Nissan Altima
Asking Price Range
$9,853–$19,121
Compare
2012 Honda Accord
Asking Price Range
$10,065–$18,061
Compare
Featured Services for this Honda Civic