Average Ratings
---
29 out of 29 people recommended this car.
---
I miss my Honda Civic for over 6 years with no pro
by razmo84 from Texas | July 1, 2016
I bought this car with 96,000 miles in 2010 and it never gave me any problems. Ended up letting it go after someone hit it at Walmart had 146,000 and was still running strong. Great gas mileage too
Purchased a new car
Uses car for Just getting around
Does recommend this car
---
Great Car!
by College Student from | March 10, 2016
Being someone who commutes to school and work every day, I knew I needed a reliable vehicle. My current vehicle was falling apart, so I began to look for a new-used vehicle. I ended up purchasing a 1998 Honda Civic, and I can honestly say that this is one of the best vehicles I had ever owned, based on the following criteria: MPG: This is one of this cars best aspects, it get great MPG. I usually get around 37-40 miles per gallon on strictly highway driving. I can reach almost 400 miles on one tank, and the tank is so small it is always under 20 dollars to fill it up! Another great thing about this car, unlike others, is when driving in the city it never gets under 30 miles per gallon. Engine Reliability: I purchased this car with 250,000 miles on it, and it has not let me down yet. The engine is still running strong, you would never guess that is has more than 250,000 miles on it. By doing routine maintenance such as timing belt, oil changes, new spark plugs, ect… this motor seems like it will run forever. Honda engine builders in 1998 really designed the motor to run for a long time, and this engine really stands behind the quote "It's a Honda, It will run forever." Interior: This is the one area of this car that I believe could have been better. The interior of this car is just bland, it's just a gray interior. The interior could have been changed to be more stylish, but this car was made during 1998, when style wasn't such a big thing. For what I purchased this car for, the interior wasn't a big deal, this is why I still give this car a high rating. Exterior: The exterior on this car is flawless. The exterior was designed to be very sleek and stylish. I believe this car compares to some of the cars that were designed in the 2000's. The paint on the exterior is not peeling like some cars during the 1990's. This is another great quality of this car, it does not look like a car that is 18 years old, it looks like a car that was made during the 2000's. Ease of working on: IF you are someone like me and you like to work on your own vehicles, then you would really enjoy this vehicle. The engineers at Honda in 1998 really designed this vehicle to be easily worked on. When doing routine maintenance, you are able to easily locate and remove parts as needed. This car seems like it was put together so that a child could take it apart. This is one of the best qualities of this car, since you can do most of the maintenance yourself you do not have to spend a lot of money and have a mechanic do it for you.
Purchased a new car
Uses car for Commuting
Does recommend this car
---
Best purchase I ever made
by 98 DX from | January 13, 2015
Bought my 98 Civic DX in 2009. It was previously a total loss/write off. It now has 270,000 kms on it and is still truckin'. I have the 5-speed manual coupe and it has enough pep for getting around town and the mpg on the hwy are great (40-45). It's my daily driver and has taken me on 7,000 km road trips with no issues. In 5 years of driving, all I've had to replace is the battery and I complete oil changes twice a year. My one complaint is the e-brake freezes if I use it below -30 Celsius (understandable, I guess :). Mine doesn't have cruise so you do get a leg cramp after 10 hours of driving. It's currently needing struts and an exhaust manifold (exhaust manifolds tend to be a problem) but the engine and drivetrain and absolutely everything else are great. Uses no oil (unless I'm pulling a utility trailer). I don't baby it, but I don't punish it either. I don't want to part with it, best car I've ever had.
Purchased a new car
Uses car for Just getting around
Does recommend this car
---
Excellent Car
by HondaCivicOwner from Raleigh, NC | July 7, 2014
I got my '98 Honda Civic as a used vehicle in 2006. It's my first and only car so far, and it has been excellent. It gets great gas mileage and is very reliable. I've only have a few major issues with it, and almost all of them stem from the age of the car and from normal wear and tear. I have been very pleased with the car. The interior is noisy (i.e., exterior sounds are not really muffled), especially when driving on the highway, but that is so minor a problem as to not really be of import. I will be sad when I finally move on from this car since, as I stated previously, it's the only car I've ever had. My recommendation would be to go for this car, and that this is an excellent vehicle for new drivers. Just take care of it and keep up with the regular maintenance and this car will be there for you.
Purchased a new car
Uses car for Just getting around
Does recommend this car
---
This Car is Legendary
by CarBuyer from 06355 | February 24, 2014
I can't say enough good things about this car! Not only did it take me back and forth across the country a couple times without complaining, it handled blazing Southern sun and New England blizzards like a boss. My little red 1998 Civic got me to work early while my co-workers newer, "fancier" cars just spun out in their driveways. I was rough on that car -I drove it hard and fast and went long periods w/o checking the fluids. Now I'm paying the price because at 224K miles, I have to retire the car due to a blown head gasket. If I had taken better care of the car I know I could have made it to 300K w/o a problem. I will miss my trusty Civic and it certainly set the bar high for my next set of wheels.
Purchased a new car
Uses car for Just getting around
Does recommend this car
---
hondas go forever and hold there value 4ever
by honda luvr from milwaukee ,wi | June 2, 2013
These car run forever ....mine has 97,000 miles so thats pretty low still ..i know ppl that have 250,000 on thrs ..n alota of ppl with 180 to 215,000 ..long as change the oil wen suppose to ..since high rev motors ...do that n u2 can get many miles from thes cars ...no matter what yr . They just go n go n go
Purchased a new car
Uses car for Commuting
Does recommend this car
---
98 civic
by civic guy from lamar, mo | May 14, 2012
for as old as it is, it's terrific. especially the drivetrain. the interior has held up really well, too. the things wrong with it (hail, dings) are not its fault.
Purchased a new car
Uses car for Commuting
Does recommend this car
---
96-2000 Honda Civics..
by Ukypoo from Indianapolis, in | March 19, 2012
What can I say...totally impressed with the gas mileage, the get up and go...the the just durability of this car even though it's age...hope the newer civics r as reliable in the future as this one is now :-)
Purchased a new car
Uses car for Having fun
Does recommend this car
---
My First Car
by Happy Teen from Raymore, MO | December 1, 2011
I drive a 1998 Honda Civic DX Manual Coupe. I got the car from a close family friend with 201,234 mi on it. I was very irritated while my dad was teaching me to operate the manual transmission. But, after two weeks I finally got the hang of it. At first I didn't like that my car had roll up windows and a manual transmission. Then I realized manual windows don't have a motor that might go out and, manual transmissons are more relialble than automatics. I drive between 40-50mi a day and get around 35mpg with aggressive driving. I have owned this car for a year now and it has 216,003mi and I love it! The only thing i have had to replace on my car was the radiator and do regular oil changes on it. At around 210,000mi, I drove home for 20 mi while the temp gage was in the red with no antifreeze and it didn't steam up at all! (This was when I had to get a new radiator.) I cannot say enough good things about this car. The only downside is the backseat. My friends complain when they have to sit in the back. (little leg room) Overall, I would recommend this car to a teenager for a first car or, to a smart adult that wants to save money on gas, maintnace, and insurance!
Purchased a new car
Uses car for Just getting around
Does recommend this car
---
Love my honda civic.
by DJD from Tucson, AZ | September 18, 2011
Have had many different hondas in the past but this one I have now is the best. Bought this 1998 civic lx from my girlfriend almost 3 years ago and have had to do a very little work on it. It has over 140,000 miles on it and it runs great. The only thing is that the A/C has gone out twice but I live in Arizona so thats understandable. I would like to get a newer honda but I don't want to part from this one.
Purchased a new car
Uses car for Commuting
Does recommend this car
---
People Who Viewed this Car Also Viewed
Select up to three models to compare with the 1998 Honda Civic.
2015 Mitsubishi Lancer Evolution
Starting MSRP
$34,495–$38,995
Compare
2011 Chevrolet Colorado
Asking Price Range
$5,945–$24,513
Compare
2009 Lexus ES 350
Asking Price Range
$10,005–$20,081
Compare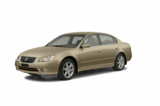 2002 Nissan Altima
Asking Price Range
$1,249–$7,221
Compare
Featured Services for this Honda Civic