Average Ratings
---
8 out of 8 people recommended this car.
---
GREAT fuel sipper
by not hybrid guy from The Republic of Texas | January 22, 2015
Bought a used 03 Civic Hybrid 5 speed for a 140 mile round trip commute. Worst I have ever gotten was 42 MPG, best is 53 MPG. I average 46-47 every week. Very little power for acceleration, but that should be expected. Thats what I have a GT500 for. All together a great little car. Hybrid battery will probably have to be replace really soon on any used HCH older than 5-6 years so do research and account for that when you buy. HCH hybrid batteries are anywhere from about $1400 from the aftermarket to well over $5000 from Honda.
Purchased a new car
Uses car for Commuting
Does recommend this car
---
1st fuel efficient car I've owned
by happyowner from Los Angeles, CA | September 11, 2013
This has turned out to be a great car. The gas mileage is more than I could have hoped for, 40-45 MPG. I love that it lets me know when I'm using electric and saving gas. My only complaint is that the metalic coating on the interior door handles is chipping off and looks tacky. But for the value and the mileage, I couldn't be happier.
Purchased a new car
Uses car for Just getting around
Does recommend this car
---
I love hibrid car
by hibrid enthusiast from New York | June 23, 2013
I like this Honda Civic hibrid because it is very economic. With 20 dollars gasoline I drive all week..This is the best car I had in my life.I recommend it.
Purchased a new car
Uses car for Transporting family
Does recommend this car
---
Love it
by murdley from Salt Lake City | March 7, 2011
Bought the car new. Mainly used in town, with some road trips. Average 42 in town and over 46 highway. Once got 52 on a 800 mile trip with 4 passengers and luggage, AC going full blast. I do my own oil changes, plugs etc and find it very user friendly for the mechanic. Shop manual is excellent. No problems so far, 90000 MIles. Must be a great car because they are hard to find anywhere for sale.
Purchased a new car
Uses car for Commuting
Does recommend this car
---
Great Car
by Car Nut (I built a kit car in '86) from Lynchburg, Va | March 1, 2009
I love the gas mileage, but really like the engine cut off when stopping. My mileage is better than 91 VW Jetta Diesel and less polluting. I regularly get 46-49 mpg on highway(upto 70mph)and 41-43 in city/suburban driving. My wife wanted a Honda, I insisted on the Hybrid.
Purchased a new car
Uses car for Just getting around
Does recommend this car
---
Reliable, Great Gas Mileage
by KA from | November 6, 2008
We bought our Honda Civic Hybrid in 2004 before gas prices really started to bleed people dry. We weren't sure at the time if the extra $$ would be worth it but given the cost of gas prices today, I think we more than made up for the extra dollars we had to spend to get our hybrid. The gas mileage on this car is incredible. On the highway, it becomes a game to see how high our miles per gallon can get. We've gotten well over 40 mpg on the highway and tend to hover in the low to mid 30s in the city. We've had a few issues with the car battery a few years ago - turned out we had some kind of short in our electrical system that was draining our battery. It was easily fixed once we had it properly diagnosed. (We had to take it to a dealer to get that diagnosis). The car is not flashy - had a choice of 3 or 4 exterior colors when we bought and 1 interior color (or maybe we had two) and doesn't come with many options. But, it's a nice, smooth ride and handles well. It's a great city car. The tires that come standard are low-friction so just be extra cautious during wet conditions. The truck space is good - much better than what the 2004 Toyota Prius offered. The backseat is small but expected with a 2004 Honda Civic - it's a tight squeeze back there for our two-year old and his car seat and a tighter squeeze for anyone else who sits back there with him. All in all, I'm happy we invested in this car. It's held up well, helped us save money while gas prices shot through the roof and while it may not be flashy, it's been really reliable.
Purchased a new car
Uses car for To save gas
Does recommend this car
---
Pretty good, but the 5sp hybrid has a few quirks..
by Likes good simple cars that are earth friendly. from Washington DC | January 26, 2008
I own the 2004 hybrid, and have a friend with the same 5 sp shift model. The car is very functional, we both get about 46mpg city, and have the same problems. 1. Getting into reverse gear is a little tricky and you can miss it unless you double clutch. A pain when parked on hills. 2. I am not impressed with the antilock brake system esp either. 3. The cooling/fan dials are very simple-yet are more complex than you think. To get good mileage-read the manual. 4. The side mirrors have a few blind spots.
Purchased a new car
Uses car for N/A
Does recommend this car
---
Bought for commuting, used for traveling too
by Son of Mechanic from Austin, TX | December 28, 2006
The milage in town with AC and headlights on is 36 to 38, on trips in cruise, @ up to 73 mph, get up to 44 mpg , @ 75mph down to 38. AC is automatic, works great, handles excelently, full air bags, very stable in wind and rain, maintenance at 10K miles at dealer, and just drive it. Motor and CVT transmission silent. Some road noise on rough pavement only negative because we drive TX, NM, AZ and listen to tapes and sattelite radio.
Purchased a new car
Uses car for N/A
Does recommend this car
---
People Who Viewed this Car Also Viewed
Select up to three models to compare with the 2004 Honda Civic.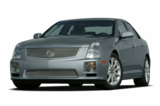 2006 Cadillac STS
Asking Price Range
$2,707–$15,723
Compare
2010 Hyundai Azera
Asking Price Range
$8,279–$14,339
Compare
2009 Mercedes-Benz E-Class
Asking Price Range
$8,465–$24,025
Compare
2007 Honda Accord Hybrid
Asking Price Range
$4,607–$13,179
Compare
2009 GMC Acadia
Asking Price Range
$8,510–$18,498
Compare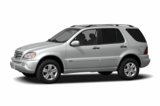 2005 Mercedes-Benz M-Class
Asking Price Range
$4,232–$12,168
Compare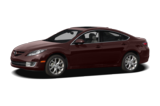 2011 Mazda Mazda6
Asking Price Range
$5,992–$14,544
Compare
2006 Ford Escape Hybrid
Asking Price Range
$2,592–$9,400
Compare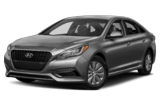 2016 Hyundai Sonata Hybrid
Starting MSRP
$26,000–$30,100
Compare
Featured Services for this Honda Civic