Vehicle Overview
When it was redesigned for the 2001 model year, the Civic coupe and sedan moved closer in appearance to Honda's larger Accord. Since then, the Japanese automaker's smallest front-wheel-drive model has become the best-selling compact car on the U.S. market.

Enhancements in the Civic for 2003 promise improved handling, interior comfort and convenience. Refinements are said to enhance steering feel and dynamic performance as well as reduce interior noise. The Civic's seating surfaces and door linings have been upgraded, and adjustable outboard headrests for the rear seats are new. A restyled gauge cluster goes into the HX, LX and EX models. All Civics gain a sporty four-spoke steering wheel, and a new center console with an armrest and additional storage is installed in the LX and EX. The sedan models have revised taillights, and alloy wheels are now standard on the EX coupe. Both the LX and HX versions add a CD player, and the LX gets manual driver's height adjustment.

By launching its two-passenger Insight in 1999, Honda set the pace for hybrid powertrains in the U.S. market. Toyota followed in 2000 with its Prius sedan. Now, Honda is taking a second, crucial step by introducing a gasoline/electric hybrid powertrain in its conventional and popular Civic subcompact.

"It's a global platform," says Peter Rech, manager of Honda Division product planning. "Basically, it's a top-line Civic — an EX plus," but without a moonroof. "We had a lot of economies of scale in the Civic," Rech says, which made it the logical model to receive a gas/electric hybrid powertrain. As Honda puts it, the hybrid powertrain is now "ready for prime time."

Hybrid-powered cars run either on a small gasoline engine, on batteries or with a combination of both. Honda's Integrated Motor Assist (IMA) system in the Civic Hybrid makes the gas engine dominant, using the batteries to provide additional power, when needed, for acceleration; Toyota takes the opposite approach with its Prius. From the driver's perspective, however, the two operate in a similar manner. Both yield impressive fuel-economy figures and reduced emissions, yet function like the power unit in a regular automobile.

The batteries never need to be connected to a power outlet because they're recharged while driving. This is achieved by a gas engine that serves as a generator and by a regenerative braking system that takes energy from the vehicle's forward momentum and captures it during braking. An automatic idle/stop feature shuts off the engine when the car comes to a stop, which helps to conserve fuel. As soon as you touch the accelerator pedal or put the manual-transmission selector into gear, the car moves forward — no special action from the driver is necessary.

The Civic Hybrid is available with either a five-speed-manual gearbox or a new continuously variable transmission (CVT) that uses no gears but produces a steady flow of power while accelerating. CVT units are offered in several current gasoline-engine automobiles, including the Audi A4 and A6, Mini Cooper and Saturn Vue.

As installed in the Civic, the IMA system is more compact and operates with a greater degree of efficiency than the one used in the Insight. The new control unit is 30 percent lighter and 40 percent smaller than the Insight's. Friction at idle is said to be reduced by 50 percent.

The Civic Hybrid went on sale in April 2002 and is priced a little bit more than $20,000; it is also sold in Canada and Japan. "We view the Civic Hybrid as an investment in the future," Rech says. Next year, the Japanese automaker intends to introduce a Super Ultra Low Emissions Vehicle (SULEV) version for the California market. Honda also plans to begin production of fuel-cell vehicles in 2003.

A revived version of the performance-focused Civic Si went on sale late in the 2002 model year, and little has changed for 2003. A new "wave" cut key is said to be harder to copy. In addition, heat-rejecting "green" glass has been installed, and Vivid Blue is the latest color choice that the automaker is offering.

Built at Honda U.K. in Swindon, England, the Civic Si is a three-door hatchback — the only example of that body style sold by Honda in the United States. The Japanese automaker first fielded an Si back in 1986, and the last one was sold in 2000. Performance rivals in the compact class include the Ford SVT Focus, Nissan Sentra SE-R, Subaru Impreza WRX and Volkswagen GTI.

Exterior
Honda's restyling for the 2001 model year wasn't radical, but it amounted to an evolution of the previous design. The current Civic's rear end has a more unique appearance, and its overall look resembles the midsize Accord, which has been redesigned for 2003.

Measuring 174.6 inches long overall, the four-door Civic is nearly 4 inches shorter than the Toyota Corolla and 6.5 inches longer than the Ford Focus. Both Civic body styles ride a 103.1-inch wheelbase, but the four-door model is 1.6 inches taller than its two-door companion.

The coupe and sedan share the same hood, front fenders, front bumper and headlight styling, but the coupe has a steeper front windshield. The coupe also uses different rear pillars, rear bumper and taillights. Featuring a double-layered mesh grille and a rear spoiler, the Civic Si has a firmer suspension and larger wheels and tires than other Civics.

Compared to its gasoline-engine sibling, several exterior revisions give the Civic Hybrid a distinctive look. The front fascia differs considerably, a rear spoiler is installed, the taillights are different, and alloy wheels are unique to this model. Dunlop tires promise low rolling resistance, which helps keep the gas-mileage figures high. Aerodynamics also enters the picture, and the Hybrid's body has an impressive 0.28 coefficient of drag, which means it slides through the air more readily than many cars.

An "intelligent" power unit behind the rear seats contains the batteries. The total length of the IMA power plant is said to be the same as the Civic LX's gas engine. Although the suspension is essentially the same as the one used on regular Civics, springs are stiffer and shock-absorber damping rates have been increased. Electric power steering is installed.

In addition to the hatchback body, features that differentiate the Civic Si from regular Civics include a double-layered mesh grille, a subtle rear roof spoiler and a dual-tipped performance exhaust outlet. A high-curvature rear end and functional tailgate allow maximum space utilization, which promises easy loading and unloading.

Practical merits include a firmer suspension than the one equipped on other Civics. Tuned in Europe, it comes with front and rear stabilizer bars and larger P195/60R15 tires on aluminum-alloy wheels. Electronic power steering features variable gear ratios. Front disc brakes are larger than usual, and new rear disc brakes are installed. Si badging is visible inside and out, and a moonroof and rear wiper are standard.

Interior
All Civics seat five occupants. A shoulder belt is provided for the center rear seating position. The Civic offers a more spacious feel than some other compact models. The Civic's rear legroom is ample in the current generation because of its compact rear suspension. Trunk space totals 12.9 cubic feet, and the split, rear seatback folds down for additional cargo room.

An upgraded five-passenger interior with premium fabric upholstery that is different than usual goes into the Civic Hybrid. The driver faces self-illuminating gauges. Just one trim level is offered. Standard equipment includes automatic air conditioning, cruise control, a CD player, and power windows, door locks and mirrors.

In the Si, the driver faces performance-oriented gauges and a leather-wrapped three-spoke steering wheel. The 60/40-split rear seat folds flat to create an even load floor. Honda claims the distance between the front and rear passengers is the best in the compact class. Cargo capacity is 15.7 cubic feet.

Under the Hood
When installed in DX and LX models, the 1.7-liter four-cylinder engine makes 115 hp. This engine in the EX model makes use of Honda's variable valve technology and produces 127 hp. Both engines are available with a standard five-speed-manual gearbox or an optional four-speed-automatic transmission.

According to Honda, the HX model has a 117-hp lean-burn engine that operates with reduced emissions. The HX is also available with a continuously variable automatic transmission that has no gears, and it provides infinite drive ratios and functions more like a dimmer switch than a three- or four-way light switch. This transmission is standard in the GX model that runs on compressed natural gas and also is offered in the Civic Hybrid.

In the Civic Hybrid, an 85-horsepower, 1.3-liter, i-DSI Lean Burn four-cylinder gasoline engine serves as the primary power source. Auxiliary power comes from the 13-hp electric motor, which delivers as much as 46 pounds-feet of additional torque. When cruising, the gasoline engine may shut down. While decelerating, a regenerative braking system comes into play and provides recharging power to the batteries. When a CVT Civic Hybrid is stopped on a steep hill, a Creeping Aid System helps prevent the car from rolling backward.

Compared to the Civic LX, which gets a 32-mpg EPA highway gas-mileage rating, the Civic Hybrid with manual shift is rated at 51 mpg on the highway. With the CVT, the EPA rating is 48 mpg city and 47 mpg highway. Honda claims the Civic Hybrid can accelerate from zero to 60 mph in 13 seconds, which is slightly faster than the Toyota Prius.

The Civic Si carries a high-output, 2.0-liter, dual-overhead-cam four-cylinder engine. This i-VTEC power plant produces 160 horsepower and 130 pounds-feet of torque. A close-ratio five-speed-manual gearbox sends power to the front wheels. A rally-style gearshift lever is mounted at the dashboard center near the steering wheel to operate the five-speed-manual transmission. Promising that the driver can shift gears "without a large drop in rpm," Honda claims the Civic Si can accelerate from zero to 60 mph in about 7.5 seconds.

Safety
Side-impact airbags are standard on the Hybrid and optional on all other Civics. Antilock brakes and electronic brake-force distribution (EBD) are standard on the EX, Hybrid and Si but are not available on other models.

Driving Impressions
The latest Civic is still solid and substantial, but it's not markedly different from the prior generation. It is quiet on the road and easy and pleasant to drive, but it is a bit on the bland side in appearance and performance. But those aspects may easily be overshadowed by Honda's reputation for quality and dependability. In fact, consumers seeking a practical small sedan, especially one with a stick shift, need look no further. The Civic EX is about as good as the compact sedans get.

Throttle response in the 127-hp EX is good, but its automatic transmission reacts a bit slowly. However, the manual gearshift functions like the proverbial knife slicing through butter, and the clutch performs expertly. The only minor drawback is its inability to move at low speeds in higher gears because of the lack of low-speed engine torque.

The Civic's steering has a substantial feel, and it requires only modest effort. This car delivers excellent ride quality and is wholly capable and precise during tight maneuvers. The Civic is appealing and undeniably sensible, and the current models don't come across as overpowering or alluring. In a word, the Civic does everything a commuter car is supposed to do, and it performs well.

Except for the powertrain and various details, the Civic Hybrid differs little from the regular Civic sedan, so the driving experience is much the same. Like on any Civic, handling falls well short of sporty, but you get all the other virtues of Honda's subcompact, including a smooth ride.

A major goal of hybrid powertrains is to make them function transparently so that occupants aren't necessarily aware that anything unusual is happening as the car proceeds through ordinary situations. Both Honda and Toyota succeed very well on this score.

On a short test drive on a pleasant day, a Civic Hybrid equipped with the CVT — which costs about $1,000 extra — performed flawlessly. The idle/stop feature operated exactly as promised, shutting off the gas engine at idle and then starting it up instantly when it was time to take off again. Acceleration is wholly adequate, both from a standstill and at highway speeds. This varies little from an automatic-transmission, gasoline-engine Civic, except no gear changing takes place. The CVT unit operates smoothly and effectively, so many drivers won't even notice that it's different from regular automatics.

With a manual shift, the idle/stop feature performed less perfectly. Not only did the engine sometimes fail to shut down, but a couple times it didn't start up right away when the shift lever was moved into gear. Similar experiences were noted in an early manual-shift Insight. A Honda engineer said a modification was being made to the clutch-pedal linkage, which may resolve this problem.

Subdued blue-lit gauges on a simple dashboard are easy to read. The car operates very quietly, but road noise is slightly greater than usual due to the low-rolling-resistance tires.

On the highway, the agile and exuberant Civic Si steers with precision, handles with conviction and performs with high-revving energy. At the racetrack, the hatchback responds pleasantly through demanding curves. Energetic and nimble enough to satisfy the professional driver, it delivers a welcome combination of confidence and joy to anyone who wishes to push the car toward its limits. Gearshift position and operation are excellent, though smooth takeoffs require a little practice.

Honda's electronic power steering works magnificently, with natural reactions throughout. An aggressively taut suspension transmits bumps, but it reacts so rapidly and with such control that the ride is actually pleasant. But bigger obstacles are undeniably jarring. The seats are super, but the lack of grab handles is a drawback. The gauges are easy to read.
---
People Who Viewed this Car Also Viewed
Select up to three models to compare with the 2003 Honda Civic.
2003 Nissan Pathfinder
Asking Price Range
$1,437–$10,017
Compare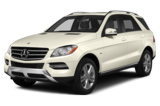 2015 Mercedes-Benz M-Class
Starting MSRP
$48,300–$98,400
Compare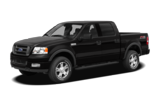 2008 Ford F150
Asking Price Range
$7,351–$23,627
Compare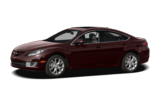 2010 Mazda Mazda6
Asking Price Range
$5,606–$13,402
Compare
2013 GMC Acadia
Asking Price Range
$20,138–$36,410
Compare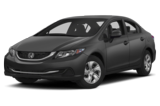 2013 Honda Civic
Asking Price Range
$10,843–$17,927
Compare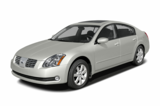 2004 Nissan Maxima
Asking Price Range
$1,956–$9,028
Compare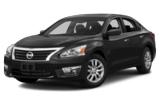 2013 Nissan Altima
Asking Price Range
$9,867–$19,139
Compare
Featured Services for this Honda Civic