Average Ratings
---
69 out of 80 people recommended this car.
---
Honda Accord
by Nanda from Copley, OH | June 22, 2016
I have taken car from Ganley Honda. Its a good experience. As of now the Car condition is very good, but the power is not that great. But it fits my requirement. I am looking for a Certified Car and this one looked Best Choice.
Purchased a new car
Uses car for Commuting
Does recommend this car
---
2012 Honda Accord - Curry Honda Body Shop
by Douglas from Atlanta, Georgia | June 21, 2016
Meshs Carter took great care of my car! She is an inhouse representative for USAA. She was extremely helpful throughout the entire process. She gave me accurate details as to when my car would be finished, along with providing me details with pictures and estimate details. The Curry Honda Body shop always does a great job with my vehicle
Purchased a new car
Uses car for Commuting
Does recommend this car
---
2012 Honda Accord Review
by RenBees from Fairfield County, Connecticut | January 2, 2016
I bought my 2012 Honda Accord LX with just under 36,000 miles in Oct. 2014. My car has recently passed 50,000 miles. I got a great deal from Honda of New Rochelle. All I can say from my year with my Accord is this car is great!!! I can be picky with cars. The center stack has a lot of buttons but you get to it really quickly. This car should have more tech in being a 2012 car but it has everything you need. It is not fast but acceleration is good. The 5 speed transmission is well ratioed and doesn't make you wish for another gear. This car is smooth. It does everything well. If you value practicality this is the car for you. You get a good driving experience in this large comfortable car. Fuel economy could be better but its a large car. I have been averaging just under 26 mpg in 60/40 highway,city. I got 35 mpg on a trip from CT to MA and back , so the mpg estimate are fairly accurate. I would like to get 2 mpg higher but I live in condensed area. This is my first Honda and I am very pleased. I would definitely recommend to anyone looking for a quality, practical car with excellent resale value that gives you a good driving experience on the used car market.
Purchased a new car
Uses car for Commuting
Does recommend this car
---
not your average experience
by shyne from Dallas Tx | October 2, 2015
I purchased a great car at a good price. My sales rep Ty Patterson was professional and very knowledgeable. I was not treated like just another customer. I would recommend anyone go buy a car from him. Thank for my new wheels.
Purchased a new car
Uses car for Commuting
Does recommend this car
---
another great honda
by phillyt from jacksonville, fla | September 8, 2015
this my 4th honda, great car got it of a lease with 14,890 miles, GREAT DEAL!!! rides like a ACURA TL, has the same v6, only 2 doors less! the only thing i could gripe about the seats could be a little more comfortable, and when you brake the radio dims the volume. I LOVE THE HONDA ACCORD EXL-V6 COUPE! WORTH THE PRICE!
Purchased a new car
Uses car for Just getting around
Does recommend this car
---
Great second car! Absolutely love it!
by HondaGuy from | August 6, 2015
Around a month ago I bought a 2012 Honda Accord EXL Coupe with the 2.4 liter inline-4 engine and 2k miles later I absolutely love the car just as much as I did when I bought it. The only regret that I have in this purchase was in not getting one with a V6 and with the 6 Speed Manual Transmission, and I wouldn't hesitate to purchase one in this configuration in the future. Overall: The thing I liked most about this car was the styling. This is because it looks rather refined and mature in comparison to other cars that a teenage guy like myself would look at. It definitely doesn't seem like it would ever carry the "boy racer" stigma. Performance: Overall the performance was quite good for a naturally aspirated 4 cylinder engine and compared to other cars in my household it is a rocket. I absolutely love the V-Tec growl that occurs up in the higher revs (about 5000 rpms). The sound of V-Tec is absolutely intoxicating. When it comes to handling the Accord is not as impressive as the more "boy racer" cars, but when you think about it the Accord is much bigger in size. Therefore I must cut it some slack. Comfort: The Accord is far from the most comfortable riding car I have ever driven, but it was the one of the most comfortable cars that I looked at. Personally, I prefer the way that the car drives in terms of ride comfort; it is in my opinion the best compromise between comfort and road feel. One gripe I have when it comes to the ride is road noise; which can be rather intrusive at highway speeds. As for interior comfort the cabin is quite nice for a non-luxury branded car. The seats are quite well bolstered in comparison to the sedan version of this car. I quite enjoy them. The dashboard is covered in some soft to the touch materials towards the bottom while the top is covered in a hard plastic but it is rather livable, as the graining of the dashboard does not appear cheap at all. Most importantly any materials that your elbows will come into contact with while up front are soft to the touch. As for the rear seats there is definitely enough room for two 6 foot adults to spend a few hours and not hate the driver. The only downside too the back seats is the fact that the soft plastics do not carry over and there is no center fold arm rest. Infotainment and Sound System: I did not get the EXL Navi trim; therefore my infotainment is rather basic. With the plain EXL trim I have FM, AM, XM, AUX, USB, and CD. The sound system is rather nice for a stock sound system. My only gripes with it is the fact that it is not loud enough and that the tweeters lack the ability to produce higher pitch songs that can be found in many classical pieces.
Purchased a new car
Uses car for Just getting around
Does recommend this car
---
Very Pleased with My Coupe v6
by A Very Picky Guy from Chicago, IL | April 3, 2015
When i first test drove the car, I could feel the torque right away. Also has a nice sound system (comes with a Stock Subwoofer). The seats are pretty comfortable. Ive put on at least 4k miles on her and have yet to have any problems with the car. Its really good in the snow which i was surprised. There are a few things that may bother others. One is, when your driving (mostly highway) you can really hear the road which doesnt bother me at all, feels cool in a way. Another is, the rear deck has this wire that touches the deck and gives you rattling sound if you put the bass really high but it also depends on the song, all i did was put some cotton balls in the hole (you can enter threw the trunk) and it stopped, so no biggie. Overall, im very happy with the car, people have given me compliments & are surprised that its a Honda (which Honda only has a bad name because of the Civic Kids).
Purchased a new car
Uses car for Commuting
Does recommend this car
---
Excellent
by Julioo from Mission hills California | March 31, 2015
George was a great employee.he showed me various cars makes and models and helped me out with a smile! He was not in a hurry but was concerned with my confront on buying a car. That really shows a lot about the dealership gallon Honda is the place to go.
Purchased a new car
Uses car for Just getting around
Does recommend this car
---
Love Major World
by Jackie317 from Yonkers, NY | February 21, 2015
Good Job guys, Love my new car, my sales rep was Wilton Santos and he was very help full, the car that i bought was a 2012 Honda accord and this purchase was definitely the best choice i could have made. They respected our budget and were very patient and accommodating while we made our choice.. Thank You Wilton Santos
Purchased a new car
Uses car for Just getting around
Does recommend this car
---
1st time Honda owner
by I work at Honda so thought I'd buy one from Ontario, Canada | February 15, 2015
My Accord is very good on gas I get over 900 kilometers per tank in the summer. Winter driving with snow tires I get 750-800 km per tank. Highway milage... The car is comfortable and I have over 120,000 km on it. Never had any issues with it. I commute 1 1/2 hrs for work each way. My only issue is the car is boring to drive. Its comfortable and economical just not thrilling.
Purchased a new car
Uses car for Commuting
Does recommend this car
---
People Who Viewed this Car Also Viewed
Select up to three models to compare with the 2012 Honda Accord.
2017 Chevrolet Impala
Starting MSRP
$27,300–$35,645
Compare
2012 Toyota Camry
Asking Price Range
$10,083–$18,491
Compare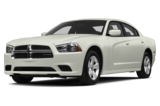 2013 Dodge Charger
Asking Price Range
$10,770–$30,982
Compare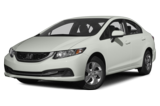 2015 Honda Civic
Starting MSRP
$18,290–$26,740
Compare
2014 Honda Accord Hybrid
Asking Price Range
$16,918–$26,378
Compare
2012 Nissan Altima
Asking Price Range
$7,514–$16,058
Compare
2012 Nissan Maxima
Asking Price Range
$11,730–$21,654
Compare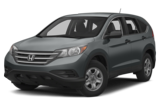 2014 Honda CR-V
Asking Price Range
$16,427–$25,907
Compare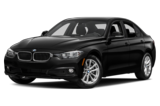 2016 BMW 320
Starting MSRP
$33,150–$35,150
Compare
Featured Services for this Honda Accord