Average Ratings
---
19 out of 22 people recommended this car.
---
Great Car
by Young adult lookin for a truck from Providence, RI | November 21, 2014
This car has been in my family since 2001, my dad bought it used and then handed it down to me. Car has over 260000 miles on it as it drove from Rhode Island to Boston everyday for over 12 years. Car is fantastic, only issue is the timing belt went late last year and since then there have been a slew of issues but you can attribute that to the car having over 260 k on her. Shes still peppy and gets going quick sometimes it shifts a little later than it should but still runs fairly well. With ease it could be doing a lot better had she been maintenance better (or at all) but 260k+ with little money into it and no maintenance by far an excellent machine.
Purchased a new car
Uses car for Commuting
Does recommend this car
---
One of the best car i owned...
by Samuel from Detroit, MI | November 13, 2011
This is my first Honda Accord, with 130K miles on it and had automatic transmission - I love that car. This 1998 Honda Accord I bought used with 23K miles on it, its the V-4, automatic 4 door Sedan with all the toys (leather, spoiler, power seats, etc.,). Worked like a dream. In the future, if I ever purchase another Honda car I will be sure it's a Automatic transmission. ,Whatever i describe is too less.........
Purchased a new car
Uses car for Work
Does recommend this car
---
Okay, but transmission troublsome 42K 08 EX-L V6
by Sporty Family Guy from Dallas, Tx | August 30, 2011
First, I love the interior. The layout, the color, (black leather), the center console with the radio dial etc is all very attractive. The engine is very smooth, and has no problems as far as I can tell. I get ~21mph, and the oil change interval is very long, in fact I decided to change the oil when the indicator showed 30% because it had already been 6K miles... I don't trust the oil life sensor. Lots of squeaks and rattles, LOTS. Very frustrating. the rear deck rattles with every bump, the shifter console squeaks if you even look at it, and generally the plastic seems very cheap, heck they even used hard plastic on the majority of the upper dash, shame on honda-very tacky. the suspension seems to be a bit too squishy, and the pickup seems a bit slow considereing its horsepower until you find out that this thing weighs almost 2 tons! AND you really cant' carry more than a total of 4 people even though there are "5" seats because if you do, you exceed the vehicles load capacity! Seriously! (not sure if this is the same for all cars though) The transmission is terrible, shudders from second to third, slow from third to fourth, Hard downshift from 5th. I regret buying it, but I still really like the interior styling and ride, just wish the quality problems weren't there. Take away: Buy a Maxima instead. (unless you need the rear seat to fold down like I did)
Purchased a new car
Uses car for Commuting
Does not recommend this car
---
Great Car
by Accord Driver from Highlands Ranch, CO | May 4, 2011
This is my second Honda Accord. My first was a 94 LX Sedan. That car was amazing and had 259,600 miles on it the day I got into an accident. My mom and dad had bought that car for me a month before I received my license and I ended up driving that car 5,000 miles last summer! This is a great car, still a 4-cylinder like my previous one. And don't get me wrong I love it, but, the transmission is starting to slip and being 17 I don't exactly have 4 grand for a new tranny! I love the leather and the sunroof which are serious upgrades to the old one. And this car only has 162,678 miles on it as of today! I bought it with 157,500 on it and the tranny was slipping even then back in November. If Honda had put in a better tranny I would maybe give the car more credit than I have. Oh and not to mention the fact that i have been getting 19.8 miles to the gallon COMBINED city and highway!!!!!!! The car is supossed to get 23 in the city and I drive very conservatively most of the time! And the car seems to lag at times when pick up is really needed, then VTEC (variable valve timing) and the car gets a sudden boost!
Purchased a new car
Uses car for Just getting around
Does recommend this car
---
We love our Hondas
by Stephanie from MI | March 14, 2011
My husband had Hondas before we met & we have had many since we've gotten married. His family has also had many Hondas, especially the Accords. Anyway we have the V8, which is pretty rare from what I understand. I LOVE the pep the engine gives. I'm not a speed demon until I get behind the wheel of this vehicle. It definately responds well. We've had this vehicle for about 2 years now and haven't had any major issues w/ it. I think we've done the typical maintenance things w/ it, replaced some brakes, and maybe some bearings (we live off a dirt road). Out of all the Hondas I've driven/owned over the years this one is my fav! The comfort of the seats is typical of a Honda... not very comfortable. The sun roof and leather seats are a nice bonus. Hubby drives a long commute w/ this vehicle and raves about the great gas mileage it gets. We typically take this one w/ us on a long trip because of the savings. It has a huge trunk which is great for anything you'd want when you have kiddos w/ you. One issue... which I've found w/ almost every vehicle.... you can't put a rear facing infant seat behind the driver. It's fine for me because I'm shorter, but hubby needs the seat as far back as it will go.
Purchased a new car
Uses car for Just getting around
Does recommend this car
---
Great Car (with an asterisk)
by Honda Lover* from Oklahoma | November 7, 2010
I had my 98 Honda Accord EX V6 for 8 years and had only one major problem - replaced the alternator. That is until my transmission started slipping & jerking, and then I found out that certain years of Accords had high transmission failures. Well I couldn't afford a $4k trans replacement, so I traded it in. I already miss that old car, it was really a great car.
Purchased a new car
Uses car for Commuting
Does recommend this car
---
1998 Honda Accord Ex Sedan. Transmission Problem.
by Ed from Hackensack, NJ | May 12, 2010
Bought this car brand new in 1998. Kept up with all the scheduled maintenance. Engine light came on at 80,000 miles, catalytic converter had to be replaced, cost over $800. Summer of 2005 the trans failed at about 134,000 miles. Took it to the Dealer, and the service guy referred me to a transmission place to rebuild the trans. They rebuilt the tran, cost $3200, gave me 15000 mile or a year warranty, car felt great, drove like a new car. 5 months later, trans started slipping. Took it back to the shop, by this time the 15,000 mile warranty had ran out. The guy claimed he replaced sensors, charged me again, $180, and said he needs to open the tran again, because it's still not shifting right, and would charge me again to correct the problem. I told him no, he said the car won't last 9 months. I'm Still having the same problem 5 yrs later at 217,000 miles. Check engine light came on at 197000, replaced oxgen sensor to correct the problem. Cost $119. Replaced starter at 210,000 miles, cost $150. Replaced the radiator at 203,000. Replaced wheel bearings about 4 years ago. Other than the transmission issues, this car is great. I wish i had purchased a stick shift back in 1998 instead of the automatic. Contacted honda of america and they said my vin number was not one of the many cars with the know transmission problems for these honda accords. I think honda should replace this transmission for free, but that will never happen.
Purchased a new car
Uses car for Commuting
Does recommend this car
---
You'll never go wrong with a Honda.
by Jeff from Nashville, TN | May 1, 2010
I have driven a lot of cars, and this one really stand out when it comes to comfort and handling. Mine is the V6 and it's very strong and smooth. I'll most likely buy another one down the road.
Purchased a new car
Uses car for Commuting
Does recommend this car
---
PERFECT USE CAR
by ACCORD-23 from QUEENS | March 12, 2010
THE BEST CAR TO PEOPLE W/O MONEY JUST NEED GAS AND CHANGER OIL EVERYTHING GOOD UNTIL SOMEBODY CRASH MY CAR FOR THE BACK
Purchased a new car
Uses car for Commuting
Does recommend this car
---
Honda's Are Worth It
by Honda All the Way from St Paul, MN | September 29, 2009
My parents bought me my '98 Accord EX and I have loved every mile. A week or so ago, then transmission finally went on the car and it's the only problem I've ever had, and it now has 140K miles on it. I was the third owner of the car and it has been an amazing machine. I can't afford a new transmission in the car and will definitely shed a tear when I have to say good bye to my baby after six years. I suppose it's never easy to part with your first car, especially when your first car is this awesome.
Purchased a new car
Uses car for Just getting around
Does recommend this car
---
People Who Viewed this Car Also Viewed
Select up to three models to compare with the 1998 Honda Accord.
2016 Chevrolet Trax
Starting MSRP
$20,300–$26,730
Compare
2004 Toyota Camry
Asking Price Range
$2,966–$9,262
Compare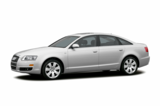 2007 Audi A6
Asking Price Range
$5,228–$16,060
Compare
Featured Services for this Honda Accord