There's probably at least 22,100 good reasons the Ford Taurus grabbed the title of industry's best-selling car from the Honda Accord last year. That's 22,100 reasons as in $22,100, the base price of Honda's top-of-the-line 1993 model Accord SE sedan we test-drove. That's $22,100, as in $3,800 more than the $18,300 base price on Ford's top-of-the-line Taurus LXsedan, the Accord SE's rival. So what does the Accord SE have that the Taurus doesn't? For starters, the SE offers driver- and passenger-side air bags as standard. Taurus offers a driver-side bag as standard, a passenger-side bag asa $488 option. So subtract $488 from the $3,800 spread between Taurus and Accord. However, only the top-of-the-line Accord SE has dual bags. The rest of the Accord line offers only a driver-side bag; passenger bags aren't available. In1994 dual bags not only will be offered in all Accords but they'll be standard, a move Ford had better consider for all of its Taurus models, too. And what does the Taurus have over the Accord? Turn on the key and step on the pedal and you'll notice the big difference between the two cars. The Accord SE offers only a 2.2-liter, 140-horsepower, 4-cylinder engine (other Accords offer a 125-h.p. version of that engine). Taurus has a 3-liter and a 3.8-liter V-6, each claiming the same 140 h.p. as the Accord engine. But the Accord 2.2-liter 4 delivers 140 h.p. at 5600 r.p.m., the Taurus 3-liter at 4800 r.p.m., the 3.8 at 3800 r.p.m. That means Taurus is quicker off the line or into the passing lane than Accord. The SE, which comes only with a 4-speed automatic, also tends to be whiny at initial acceleration, a noise nuisance that a V-6 probably would eliminate.A V-6 is coming for the 1994, though it may not be offered at the outset of the model year this fall. Despite Honda's patented double wishbone suspension with front and rear stabilizer bars, the SE isn't meant for aggressive driving. You'll feel the tar marks in the road through the steering wheel and seat. Sometimes overlooked are a few other numbers that have nothing to do with price or performance but that make a noticeable contribution to comfort and contentment behind the wheel. The Taurus is built on a 106-inch wheelbase and is 192 inches long; the Accord has a 107.1-inch wheelbase and is 185.2 inches long, about 7 inches shorter than Taurus. Taurus is roomier in the front and back seat than Accord.Honda, however, has greater cargo capacity in its massive trunk. A more telling number, however, is 71.2 inches versus 67.1 inches. Those are the respective widths of Taurus and Accord. Accord seems a bit tight, a problem compounded by armrests that stick too far out from the door and press against the driver's knee. After a distance the armrest in the knee is confining and annoying. Accord undergoes a remake for the 1994 model year, when all models will sport new sheet metal along with a larger engine and dual air bags. We hope italso will get a few inches in overall length and width. A couple of other annoyances included having a devil of a time getting any air to kick out from the center dash vents, riding on a set of all-season Michelin tires that seemed a bit leery on wet pavement and windows that were quick to fog up. On the positive side, anti-lock brakes complement the air bags; when not fogged, the glass area gives a panoramic view, which contributes to safety; the power steering responds to even the lightest touch; and dual cupholders pop from the dash. Standard equipment includes air conditioning, power brakes and steering, power windows/door locks/body-colored mirrors/sunroof, leather seats, cruise control, digital clock, tilt wheel, Bose AM-FM stereo with cassette, fold-downrear seat backs, remote trunk/gas filler release (why so far down and out of reach on the floor?) and rear window defroster.Toyota update Yale Gieszl, executive vice president of Toyota Motor Sales U.S.A., commented on a variety of issues during a recent Chicago dealer meeting stopover: - Toyota doesn't have sufficient Camry production capacity to challenge theFord Taurus or Honda Accord for the industry's top-selling nameplate. - Toyota and General Motors want to extend their joint production venture at Fremont, Calif., past the contractual 1996 expiration date. "I assume that there will be some modifications (in the contract, such as types and numbers of vehicles built and divided among the partners), but those won't be addressed until negotiations begin," he said. - "One of the issues the industry needs to address is product liability. The $100 million judgments (GM truck gas-tank fire case) are out of control. I'm not sure there's justice when $100 million is awarded one plaintiff. And I'm not sure the jury system can rule on complex engineering issues. I'm not sure 12 men and women can determine the proper design of a fuel tank when noneof them are engineers. People are making decisions who don't understand engineering aspects of cars." - "The good news on tariffs (the proposal to classify mini-vans and utilityvehicles as trucks subject to a 25 percent import duty) is that we've heard nothing new about that yet. I hope reason prevails. Twenty-five won't put us out of business, but it would make it hard to sell those vehicles." - "We don't have plans to discontinue the Paseo and MR2. It's not true thatthe MR2 will go away and be dropped in 1994. There will be a 1994 MR2, but there will be no changes in it." - A large midsize successor to the Cressida will be built at Toyota's Georgetown, Ky., plant for the 1995 model year. Gieszl won't disclose how manyToyota plans to build or what the car will be called. "One alternative would be not to call it Cressida," he said.
---
People Who Viewed this Car Also Viewed
Select up to three models to compare with the 1993 Honda Accord.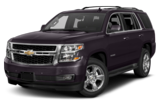 2015 Chevrolet Tahoe
Starting MSRP
$46,300–$64,085
Compare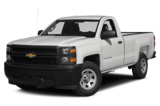 2015 Chevrolet Silverado 1500
Starting MSRP
$26,520–$51,890
Compare
Featured Services for this Honda Accord