Average Ratings
---
42 out of 49 people recommended this car.
---
Affordable luxury car
by Will from Seattle, WA | April 28, 2016
I've had 5 trouble free years of driving from my 2010 Taurus Limited. I'd previously owned a 2000 GT Mustang and wanted a car that was comfortable, got decent mileage, handled well and looked good. The car handles great for a sedan, stays flat while cornering and has some nice road feedback. The ride is smooth but not mushy and disconnected from the road. The seats are very comfortable and I'm over 6' and have plenty of head room. The Sync and all they toys are great, it's a pleasure to drive. Better than cars I've owned that cost 2 x as much. 19 mpg in city, 22 mixed and 29 freeway.
Purchased a new car
Uses car for Commuting
Does recommend this car
---
It just puts a smile on my face
by Forddude from | May 22, 2015
Let me start off by saying that when I plan on making a purchase I do my homework. That was the case with the first Taurus I bought. It was a 2008. I seriously looked up everything I could about different vehicles, and the 08 Taurus just seemed to be the perfect car. I do not yet have a family but when I went and test drove the car I fell in love with the sheer beef and interior space. Unfortunately though I was in an accident and the 08 got totalled. It saved my skin though! The car took a beating but all the airbags and everything worked great and I walked away with liitle more than a hurt neck. So, since I loved the 08 so much, I decided to try my luck with a newer Taurus. It's got the same engine (except the SHO, this was an SEL), transmission, frame, and safety features, so really the big difference is just the styling of the car. It costed a little more than I wanted to pay, but just for kicks and giggles I took one for a spin. OH BOY. I really liked it even more than the 08. It was buttery smooth, quiet, and has decent power for such a heavy car (just over 4000 lbs.). The paddle shifters were a fun addition too! Anyways, long story short I left the dealer because it was too expensive, but ended up going back and giving in after a couple days because nothing else that I test drove was as nice for the money. I do not regret my purchase one bit. I drive a healthy amount and the car has never let me down! It already has a whopping 114000 miles on it, and it still runs like new, just as buttery as the day I bought it. I've kept up with maintenence of course with spark plugs and transmission flush and things like that, but other than that I haven't had to do any repairs. And the way the car feels when I drive it I likely won't need to for a looooong time. It's got some cool features, too! The voice recognition works pretty well, and I can even do things like say, "Vehicle health report", and the car will take information about all of the car's vital stats and send them in a report to my e-mail! Pretty cool, huh? I love the SYNC, and the interior styling is way ahead of its time! It looks better inside than most brand new cars. I still get compliments on its looks both in and out, and the car is 5 years old. I have been very impressed with the vehicle and Ford's newest lineup. They are making me a Ford guy, which is nice because I sure do like to support domestic products. I also would be remiss if I didn't credit my local Ford dealership too. They have been amazing to work with, which surprises me. Very good prices on repairs and sometimes they'll even top off the fluids and rotate the tires for free and throw in a car wash to top it off. I know dealerships vary, but I have been very pleased with this one. Like I said, the whole experience has just brought a smile to my face.
Purchased a new car
Uses car for N/A
Does recommend this car
---
awesome all around car
by stretch from Dayton Idaho | March 24, 2015
I've owned a 10 sel for 3 years and absolutely love it. The reasons are: awesome good looks. (black), very effecient. 28 highway and over 30 on the open road. Front wheel drive offers winter traction. It is surprisingly quick. A quite highway ride. The suspension seems a little taught but handles very well. I'm 6'6" and have plenty of room. The trunk lid supports gave out prematurely and I replaced them myself for not too much. Overall I and my wife are very happy with it.
Purchased a new car
Uses car for Just getting around
Does recommend this car
---
2010 SHO - An Exceptional Car!
by Can Enthusiast & Fanatic from Jacksonville, FL | May 16, 2014
Ordered mine sight unseen in December, 2009. Took delivery March 1, 2010. Candy Red with all the bells & whistles. AWD fantastic - no issue at all anymore with hydroplaning in typical flooding Florida rains. Power is indeed exceptional for a 3.5 liter 6 cylinder. Smooth, "instant" power to the AWD. It takes a very, very stout V-8 RWD to even think about besting this power. Normally aspirated V-6's don't even think about it! Styling still receives admiring looks in the Candy Red. Keep showroom new shine with Zaino products. Would be an "invisable" stealth stalker in white or silver though. (Better for invisability from FHP) Absolutely no issues at all with all the standard high tech gear, NAV, SYNC, etc. Some issue with braking vibration at about 15000 miles and Ford handled promptly without question. The interior really could be a bit more luxurious I think though. Other than that, quite satisfied. An absolute blast to drive and will give a BMW at twice the price all it can handle. Very few "rice burners" of any brand can match acceleration.
Purchased a new car
Uses car for Just getting around
Does recommend this car
---
2005 Chrysler 300
by uglypigmonster from nova scotia | February 16, 2014
bought it with 146, 000 kms in 2012 and had two different mechanics check it out before buying...no problems....dealership i bought it from had just replaced 2 tire rod ends....but all checked out....7, 000 kms later i needed two tire rod ends, ball joint/arm assembly and sway bar ....put the lifetime guaranteed parts on it....$1100 and 8 months later parts seems to be holding but a few other mechanics i talked to say that the front end of these cars are simply too light also, has a problem with the chrome plated lug nuts swelling and sometimes can't get wrench on them when its hot out...i'm told its a chrysler thing i got he 3.5 v6..the bigger v6 and acceleration is pretty slow...i'm not a fast driver and i knew i wasn't buying a rocket but even i notice it as a problem I'm a super easy driver and baby my cars and usually keep a car until it dies but if the super pricey front end parts don't hold up, i may have to take a loss and get rid of it...also battery getting bad but the batteries for these cars aren't sold at most parts places and over $200 when u can find them...would not recommend anyone buy one...i suppose there is a reason this car is so cheap 2nd hand and depreciates so quickly
Purchased a new car
Uses car for Just getting around
Does not recommend this car
---
2010 Ford Taurus SEL
by Ramsey from | September 16, 2013
I likew this ca, iw good im a big guy and it fits like a glove. The ride is somthe and fast. I got it from va motor company good dealer ship.
Purchased a new car
Uses car for N/A
Does recommend this car
---
love it love it love it
by nikkj3 from NN,VIRGINIA | April 16, 2013
I LOVE MY TAURUS. I BOUGHT IT FROM A DEALER IN TN. AND ALTHOUGH I LIVE IN VA, I DROVE IT 8 LONG HOURS HOME. THE RIDE WAS SMOOTH JUST LIKE BUTTER. I LOVE THE FEEL OF A LUX. CAR THAT HANDLES JUST LIKE A SPORTS CAR. I WOULD RECOMMEND IT TO ALL MY FRIENDS.
Purchased a new car
Uses car for Just getting around
Does recommend this car
---
I LOVE MY TAURUS
by CIndi from ocilla, ga | February 21, 2013
I bought this car because of an unexpected addition to my family. I previously drove an F250 Turbo Deisel which I love I still have it however I needed a trunk for all of the Stuff that goes along with the baby on a daily basis. I didn't think I would like going back to a car but I absolutely love this car. I purchased a 2010 limited and it has enough room for my 6' husband and my 13 year old looks like hes 18 son along with the baby and everything I need to go along. It rides great and all of the extras just makes driving more enjoyable. I will continue to buy this car as long as they continue to keep the quality as high as it is right now.
Purchased a new car
Uses car for Transporting family
Does recommend this car
---
Chrome Peels
by cm63389 from St. Louis, MO | February 13, 2013
Chrome on my rear brake light housing is peeling. Ford refused to assists, since the car is now out of warranty. The extended warranty doesn't cover it. $300 per housing. $600.
Purchased a new car
Uses car for Commuting
Does not recommend this car
---
Fun Fun Fun Since Daddy Took the T-Bird Away
by Bird collector from KY | January 25, 2013
As a collector of classic T-Birds I am a real car nut. This car is actually fun to drive with so many "gee-whiz" gadgets it will take months to learn them all. The only small complaint is the rear visibility. Really needs a back-up camera but I let my wife stand out in the cold and rain to make sure I don't back into something. Great car and wife is good too.
Purchased a new car
Uses car for Having fun
Does recommend this car
---
People Who Viewed this Car Also Viewed
Select up to three models to compare with the 2010 Ford Taurus.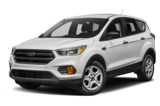 2017 Ford Escape
Starting MSRP
$23,600–$30,850
Compare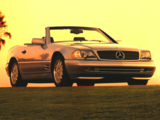 1996 Mercedes-Benz SL-Class
Asking Price Range
$4,026–$16,562
Compare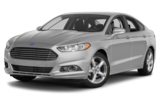 2014 Ford Fusion
Asking Price Range
$11,460–$21,540
Compare
2016 Ford Edge
Starting MSRP
$28,700–$40,900
Compare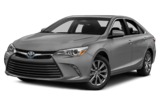 2015 Toyota Camry Hybrid
Starting MSRP
$26,790–$29,980
Compare
2009 Volvo S60
Asking Price Range
$5,512–$12,772
Compare
2014 RAM 1500
Asking Price Range
$20,180–$38,220
Compare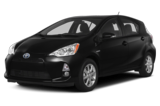 2013 Toyota Prius c
Asking Price Range
$10,560–$17,580
Compare
Featured Services for this Ford Taurus