Average Ratings
---
9 out of 10 people recommended this car.
---
Third Taurus!
by Taurus by Birth from | August 2, 2015
I am on my third Ford Taurus and second from the 2008 model year. Nothing flashy here, but very reliable and an excellent value. Not uncommon to get 30+ MPG on the highway. Love the huge trunk for golf clubs and other gear.
Purchased a new car
Uses car for N/A
Does recommend this car
---
good car for those who want a good car
by Traveling saleman from Parsippany, NJ | September 2, 2012
My old 2003 Mercury Sable had served me well...I had close to 200,000 miles on it, but as it headed for 10 years old I was smelling oil coming out of the head gaskets and leaking onto the exhaust manifold..The front axles need to be replaced, the AC compressor had to be replaced...I was looking at thousands of dollars of expenses for car with a wholesale value of mayb $1,000. Two years ago I started to look for a newer Ford Taurus or Mercury Montego...I wanted one with all wheel drive.. I saw one at Koeppel Nissan in Queens NY. They had one Silver with tan seats and charcoal carpeting..My wife and I drove to the lot, the car was as I expected an aution car...It had 71,000 miles on it...Took it for a test drive, could not hear or feel anything...It was the BEST prepared car I had seen in a long time, four new tires...Completely polished, inside steam cleaned, engine compartment gone over with a fine tooth comb...And polished...The car had a clean CARFAX report... Then we started negotiating...We arrived at a price and BAM I owned it...I had to come back on Monday as the check system software they had did not work on out of state checks...Went back, car had been washed, wheels shined and tires coated with Tire Shine..So far the car is EXCELLENT best car Ford has made in 15 years...It has a huge interior...I am six four - 300 pounds and do not come close to banging my head when getting into the car, plenty of head room and leg room, back seat is huge, even with my seat all the way back...Engine is powerful, 265 HP, six speed trans...I have not had any experience with the AWD, it is summer, but expect it to work well when needed...The only draw back is that because of the AWD the gas mileage in around 19 MPG combined city and highway...But for the safety of AWD I will be OK with those figues... I higly recommend this 2009 Ford Taurus...It comes with Sirius Radio in dash, with SYNC - have not figured out how to use that...A good car for a good price...
Purchased a new car
Uses car for Just getting around
Does recommend this car
---
A very good value
by Sig the Taurus Guy from Saint Louis, Missouri | November 21, 2011
We bought a new 2010 which we love and I needed a second car a year later and found my 2009. It is not as flashy as the newer Taurus but has all the practicality at a lower price. I have owned three other Tauruses in past but these last two are really nice and refined. If you want a car that provides comfort, room, and reasonably good fuel economy for its size, this is a great value..The 2009 has better interior space and visibililty than the newer model..
Purchased a new car
Uses car for Just getting around
Does recommend this car
---
Best value for the money
by Old and Grouchy from Missouri | November 19, 2011
Bought used with 16k and now have 45K, been across the US twice and lots of city driving. Actual MPG is average 24.5. Got 29 on one tank across New Mexico and once again across Missouri, but mostly about 26.5 hwy, 22.5 around town. IMHO, this is the best car for the money on the road. It is comfortable, powerful, has lots of room and a functional design with no wasted space. Very stable at highway speeds. Easy to manuever in parking lots. Good visibility, but I added a small blind spot mirror. Replaced rear brakes at 30K; could have been the previous owner's driving; will wait and see. This is the fourth Taurus I've owned; they have all been reliable and practical and the 2009 is the best one yet.
Purchased a new car
Uses car for Just getting around
Does recommend this car
---
Great Preowned Value
by Sig from St. Louis, Mo. | March 25, 2011
As an owner of the restyled 2010 Taurus and in need of a safe and comfortable second car, I chose a 2009 Taurus and was glad I did. While this car may lack the panache of the newer body style, it has a charisma all its own. The car is quiet, powerful and far more economical than the sports car I traded to get it. It is a big car that is very fun to drive and the price for what you get is quite reasonable.
Purchased a new car
Uses car for Transporting family
Does recommend this car
---
Great Car
by I'm no car guy from Bellmore, NY | August 12, 2010
Just bought this car used, and I can't believe the value I got. The car is loaded and has pretty much everything. Car is roomy, has great pick-up and a nice ride. Never would have considered this car if I didn't see it and test drive it.
Purchased a new car
Uses car for Commuting
Does recommend this car
---
Watch out for the details
by Ted from NH from Concord, NH | September 30, 2009
Driving away from the dealer happy, did not last long. The pedals are too close, steering wheel too far away, with no adjustments. Your hand is never up by the light dimming switch because you can't reach there. The seat has no side support. The headlights are the worst I have had in a car, they just end at 70 feet from the car. I can live with the torque-steer, the wind sway, the buzzy engine under acceleration, the head rest hitting the back of your head all the time, the wheel well intruding into the foot space, the lack of standard automatic lights or daytime running lights. I am constantly moving my feet around (stuffing them behind the brake pedal to have room), moving my arms around, trying to get an elbow on an armrest while still reaching the steering wheel. When you turn a corner, you'll find yourself leaning forward to reach other parts of the steering wheel besides the very bottom. This is a fleet vehicle for our company, other drivers have made similar complaints. If you have legs and arms, watch out, Ford did not design for them. My family agrees, when this fleet vehicle is done, we won't buy it and no more Fords, I'm not taking another chance.
Purchased a new car
Uses car for Work
Does not recommend this car
---
Ford's best kept secret
by Family Car Enthusiast from Birmingham, AL | May 2, 2009
The 2009 Taurus is a surprise in many ways. First,its safety ratings are the best. Equipment is comparable to the competition. Price is a lot less than the competition. And to top that, its fuel efficiency is that of a midsize sedan. Overall, this is a great vehicle for families with small children.
Purchased a new car
Uses car for Commuting
Does recommend this car
---
A BEAST!!!
by Craigger from Richland, WA | April 16, 2009
Awesome styling, incredible handling! Best car for the money and made in America! Beats out my Toyota hands down. Nothing like the old Taurus! This BEAST has muscle, style, and comfort!
Purchased a new car
Uses car for Commuting
Does recommend this car
---
Bestest Car I've Owned
by Nick from New York | January 10, 2009
I got this car bout 5 days ago and I have been noticeing that the 6 speed automatic is powerful. The 3.5-liter V6 has 263 hp and the interior is very nice. It does 0-60 in about 7.8 seconds and has a top speeed near 110. The exterior is fantsy and I would reccomend this car to people that like 6 speed transmissions and people who want a nice, and quiet sedan.
Purchased a new car
Uses car for Just getting around
Does recommend this car
---
People Who Viewed this Car Also Viewed
Select up to three models to compare with the 2009 Ford Taurus.
2015 Toyota Camry
Starting MSRP
$22,970–$31,370
Compare
2011 Ford Flex
Asking Price Range
$9,563–$22,843
Compare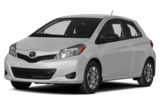 2013 Toyota Yaris
Asking Price Range
$7,170–$13,682
Compare
2011 Toyota Camry Hybrid
Asking Price Range
$8,749–$18,125
Compare
2011 Toyota Prius
Asking Price Range
$8,199–$16,459
Compare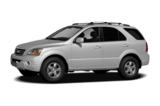 2008 Kia Sorento
Asking Price Range
$4,350–$11,818
Compare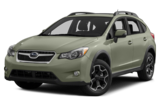 2013 Subaru XV Crosstrek
Asking Price Range
$15,359–$23,911
Compare
2015 Toyota Venza
Starting MSRP
$29,065–$39,940
Compare
Featured Services for this Ford Taurus