Average Ratings
---
8 out of 10 people recommended this car.
---
Systematic Problem
by Pastor Bob from Twin Lake, Michigan | August 21, 2014
It appears that every Ford Ranger we drove has a squeak in the doors when the driver or passenger windows are down. Other than that it has been a good truck.
Purchased a new car
Uses car for Towing
Does recommend this car
---
Tough all over and easy on the wallet
by ilovethe09fordranger from | July 28, 2013
Cant say enough good things about this truck. It's super rugged , from the interior , engine , exterior. Powers thru anything , gas with a stick shift 2.3 engine I'm getting 28-30 MPG. Best part is no bells and whistles , (less stuff to worry about getting stolen or breaking.) Best work, off roading and commuting truck , EVER!!
Purchased a new car
Uses car for N/A
Does recommend this car
---
TERRIFIC LITTLE TRUCK
by RANGERFAN from Cape Cod, MA | October 3, 2012
I purchased a new 09 regular cab, I4, stick shift Ranger XLT for its compact size and efficiency. I had a 97 before this one. Unlike the tacoma uncomfortable bench seat, it has split seats with adjustable backs which are very comfortable. Yes, the rear suspension is a bit stiff and can hop but otherwise it drives very well. Consistently get 28 to 30 MPG, and it has plenty of power for my modest truck needs(dump runs, etc.). Love the truck! Will Ford replace it? If so, I hope they can resist making it bigger.
Purchased a new car
Uses car for Just getting around
Does recommend this car
---
Great Little Truck
by hrvarner from South Bend, IN | April 11, 2011
I bought this 09 truck in Feb 2011 with 4865 miles on it. My last truck was a 99 Ranger. The 99 was a beautiful red truck in perfect condition with no problems. Very reliable until a GEICO customer ran a red light and totaled it. This is the second Ranger XLT Sport Supercab I have owned. They are great trucks. They aren't quite as comfortable as the BIG trucks, but with this 4 cylinder engine I get 21 mpg and can tow 5500 lbs, which is plenty for the average guy. The suspension is tough enough that the ride is a little rough on bad roads. The ride is good enough that I have driven from South Bend, IN to Norman, OK a couple of times without stopping overnight. The sound system is good. I recommend the sliding rear window and the pop out side rear windows. That will give you good ventilation for the warm days without the AC on, but on the hot days, the AC is cold. With the remote entry, the styling of this truck, the size and the economy of the four cylinder engine, I really enjoy driving this truck.
Purchased a new car
Uses car for Just getting around
Does recommend this car
---
RangerMajors review of the RangerXLT
by RangerMajor from Texas | April 19, 2010
Ive owned my 08 Ranger for little over a year now and i have to say im pleased overall with the truck. At the same time however im dissapointed in the motor that was installed by Ford as far as 4cyl. to get moving from a dead stop takes almost half of the gas and once you are rolling power just doesnt seem to be there when you need to overtake someone on the freeway. but on a good note i feel the V6 covers that problem but should come stock not as a higher model package. Towing is acceptable when needed i carry a 8x10 trailer for dirt or golfcarts things like that sometimes and whenever i need to get it moving the Ranger does just that thanks to the rear end and transmission, gas mileage isnt affected either when at 55 to 65 mph. had i not had a short distance i felt like i could have gone all day and night because even loaded down steering was good and ride was affected only slightly. Comfort is very good although the cabin is mildly quiet you still know when pavement type changes. i found speeds at about 65 - 75 everything was comfortable as far as sound from the tires and road, but the radio easily covers that with a turn of the nob. and with XM a feature avaliable i can enjoy my drive even more and that goes the same for the Ipod aux adapt Ford placed in. Features i do find accpetable for what you pay for, with mine i purchased it with XLT trim and chrome along with no power windows or locks and the radio with single disc and ipod jack. the biggest problem i do have is the fact all the controls look bland with no style to them apart from the inside trim being black and a desert sand color for both dash and seats. Handling is very good 5/5 by all means, perfect example is wet weather , i took a turn at about 35 mph and at the same time a chevy colorado was behind me, with my foot on the gas ever so lightlyi felt the wheels instantly slip and start to come out from under me. with very little correction and foot off the gas the truck moved back into line with no problem, but however the chevy was a diffrent story, at same speeds with same conditions the truck was too heavy/low to the ground to correct in the same fashion which led to a spin out facing head on traffic. Style im not impressed with but at the same time i am, the Rangers face was changed recently with a H bar grill avaliable in chrome or black or painted to the body color, same goes for the bumpers on paint. the inside cabin is very bland and to say in a non biased opinon, the inside is the same story made over for the past 10 years. i noticed instantly with the dash of a 90 model explorer and my inside they almost spitting image matched, even though its easy and quick to reach something i honestly think Ford should take the Ranger out of the game and go back to the drawing table for awhile, outside however the truck looks modern and sporty and thanks to the avaliable FX4 package the truck looks even more mordern, with fender flares and all. Reliabllity i would say is nothing short of 5/5, the truck is always ready to run when i start it up ive only had one time it would not start and that was due to me running the battery dead. last winter the truck was covered in over an inch of snow. i went outside in shorts and a shirt climbed in and as soon as i turned the key the motor started up and after a warm up it ran nice and quiet like it should. making me even more sure that this is the right small sized pickup to buy and drive for more than 10 years. Overall i would say the Ranger is and probably always stick around while its other game will slowly be pulled off the market, however there is major room for improvment for Ford to look at, performance needs to be redone as well as inside the cabin. At the same time i would suggest to ford that they keep the looks and styling of the truck on the outside and toss on some more features with a base package. to note with performance they need to drop the small 4 cyl and come in with a V6 and a V8 model. with all of this in mind i would recomend the Ford Ranger to anyone that is in the market for a light duty pickup truck. it may not have the engine power or quad cab like its compition but none the less you can drive right on past your other compition with a fat wallet while they empty theirs at the gas station, i may not have owned my Ranger for a extream ammout of time but i soon hope to still have that truck 30 years from now
Purchased a new car
Uses car for Just getting around
Does recommend this car
---
Hard Working Truck
by Ford Guy from B.C Canada | November 24, 2009
I got my 2009 Ranger sport 4x4 about 7 months ago. I have had alot of fun with it and I can say that for it's size, its the hardest working truck on the market. I have had many off road adventures and camping trips in it aswell as long free way trips. It gets about 27 mpg on the free way. I live in Canada and this truck is right at home in the snow and -30 winters. Put it in 4low and I can crawl up anything. I am very happy with my Ranger and I'll buy another after I run this one into the ground.
Purchased a new car
Uses car for Commuting
Does recommend this car
---
Comparison
by Standing alone from Bellefonte,Pa | August 20, 2009
Traded my 2001 GMC Sierra for 2009 XLT Ranger! I was spoiled by the GMC & numerous options! Ranger has minimal! Manual rearview mirror on windshield, no alarm if headlights left on when shutting key off! Radio will not play with key off. Headlights will not blink with remote, Single CD player when I was expecting 6 CD changer! Overall I am thoroughly disappointed in this truck for the price! Especially when my 8 year old truck had all these options and more!
Purchased a new car
Uses car for Just getting around
Does not recommend this car
---
Ranger to go.
by ranger joe from stlmo | May 17, 2009
I have had mine for a while now. Only time I got stuck is when I went where I shouldn't have gone in the first place. Drove a Tacoma, no competition. The tacoma had no power compared to the Ranger. Not to mention more money. For the money, the Ranger is the way to go. You want a smooth ride, by a Lincoln, you want a economical good running truck, buy the ranger.
Purchased a new car
Uses car for Commuting
Does recommend this car
---
Rabger is...ON ITS LAST LEGS
by Ranger Rick from | January 1, 2009
OLD, antiquated, out-of-date, and very harsh and crude. Toyota Tacoma is probably the way to go if you must have a "small" truck. This Ranger is the "King of VIBRATION". It shakes, shimmies, vibrates, and whines. GOOD LUCK...
Purchased a new car
Uses car for N/A
Does not recommend this car
---
The best car I've ever owned
by Fordman from Rochester NY | November 16, 2008
This car has been a great work truck?off-road truck. We have hauled up to 4,000 pounds of scrap steel
Purchased a new car
Uses car for Work
Does recommend this car
---
People Who Viewed this Car Also Viewed
Select up to three models to compare with the 2009 Ford Ranger.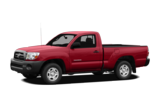 2009 Toyota Tacoma
Asking Price Range
$10,739–$26,703
Compare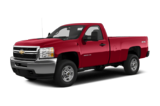 2013 Chevrolet Silverado 2500
Asking Price Range
$18,162–$51,178
Compare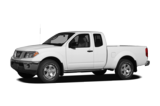 2010 Nissan Frontier
Asking Price Range
$11,139–$23,403
Compare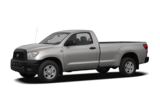 2008 Toyota Tundra
Asking Price Range
$11,264–$28,192
Compare
2007 Ford F150
Asking Price Range
$6,357–$21,501
Compare
2014 Ford F250
Asking Price Range
$22,774–$58,858
Compare
2012 GMC Canyon
Asking Price Range
$11,583–$26,943
Compare
2014 Ford F350
Asking Price Range
$28,864–$58,692
Compare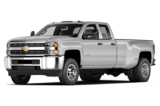 2017 Chevrolet Silverado 3500
Starting MSRP
$34,410–$58,815
Compare
Featured Services for this Ford Ranger