Average Ratings
---
58 out of 65 people recommended this car.
---
Can't Beat it for the Money
by Motorcrossed from VA | September 5, 2015
Let's not compare the everyman's Fusion to a Beemer. But Ford manages to build a very good car for what it costs BMW to build just half a car. If you're in to prestige brands, go blow your money, but for the price the Fusion is a fine car.
Purchased a new car
Uses car for Commuting
Does recommend this car
---
best experience in buying a car
by old man from auburn ma | August 6, 2015
We purchased a 2012 Fusion from Vroom. We were very happy with the way they handled all aspects of the sale. We love the car and it's performance.
Purchased a new car
Uses car for Just getting around
Does recommend this car
---
Seeking comfort
by Love Fords from Kingman, AZ | August 3, 2015
Good car for the money, but it does have issues. It doesn't give a smooth ride and it can get very noisy if the road is rough. (the automatic volume adjusting on the stereo helps) I'm going to try different rims and tires to see if that helps, but the seats are VERY comfortable, in fact they were the deciding factor in this purchase. Also, it does not shift smoothly, which takes some getting use to. I read quite a few reviews mentioning this issue. So far no major problems. Will up date if anything major pops up. Gas mileage is great!
Purchased a new car
Uses car for Work
Does recommend this car
---
the best car place in commerce township
by fusion car from mlc cars | January 13, 2015
I want to say this is a excellent place to buy a car. I came in with no hope on leaving with a vehicle and I left with one. they have realiable vechicles that is worth paying for .
Purchased a new car
Uses car for Work
Does recommend this car
---
Got Brand new in 2012- ONLY 22000 miles
by Tonyfan406 from Rockford IL | December 2, 2014
Have to say think this will be the LAST Ford I own.... The motor has a knock in it that they can't seem to fix. The trans drops when you put in Reverse. The heater motors been replace twice.. It's all plastic. Not want I expected from a Ford !! I have owend several Fords in my day!
Purchased a new car
Uses car for Work
Does not recommend this car
---
Impressed
by Gearhead from Mount Clemens, Michigan | November 28, 2014
Bought a used 2.5 4cylinder, loaded SEL with 19k miles from Taylor Ford 8 months ago. It now has almost 40k with a lot of interstate driving. A lot of pleasant surprises. It has yet to get under 30 mpg, sometimes under perfect weather and road conditions, it got over 38 mpg. Other pluses, roomy interior, huge trunk for a mid size car, vault quiet, no rattles or squeaks, comfortable seats and ride, intuitive controls and switches, decent performance and handles very well. Can't think of any negatives or nagging features.
Purchased a new car
Uses car for Work
Does recommend this car
---
Most Reliable Car that I've Owend So Far
by LiLi from Lanham, MD | July 9, 2014
When i went to purschase this car the professional help that i received was excellent and would go there to purchase another car. The saleman that waited on me was so prolite and curtious and the managers were also excellent good place to do bussiness. My saleman name was Adrian Chavez.
Purchased a new car
Uses car for Commuting
Does recommend this car
---
2012 Fusion SEL Very Nice
by Druche from Malden, MA | July 7, 2014
In May 2014, I bought a 2012 Fusion SEL with 25K miles. It has 2.5L - 4 cylinder with auto transmission. Moonroof, Navigation, Blind Side sensors, back-up camera, Auto sensing wipers are the main options. 2 months in and everything is great. In a mixture of 70% highway-30% city, I am getting ~ 27 to 28 MPG. Went away for the weekend where I put all highway miles and I got 34.5 MPG. Very happy with the performance. Getting up to 60 MPH from a standing start was reasonably quick. The engine could use a little more punch when trying to pass from 40 MPH, but it is fine nether the less. My guess the 2.0L turbo in the new model upgrade (2013+) would solve that problem. The Blind Side Sensors and back up camera are two options I think I will always look for. Parking is easy with the camera and the Blind Side Sensors keep me from being surprised from the side. The leather seating is very comfortable and the variable color mood interior lights is a cool gimmick. I chose the 2012 model thinking i would get more bang for the buck and I was right. I am very happy with the above options as well as the My Sync radio. There are numerous verbal commands to perform a Bluetooth call, or adjust temperature or selecting destination on the Navigation. The Bluetooth paired up well with my cell phone for playing music or an audiobook. The sound system is fantastic and when listening to HD radio, is as perfect as it gets. Ford got this right and I would have to expect even better things with the newer design.
Purchased a new car
Uses car for Commuting
Does recommend this car
---
Most Exciting Car I've Owned
by Stu from Temple Hills, MD | June 7, 2014
The Ford Focus has great pricing, nice interior, spaceous trunk, great on gas and exciting to drive!
Purchased a new car
Uses car for Commuting
Does recommend this car
---
Expect big repair bills, buy something else
by Buck from Toluca | May 27, 2014
Bought the car used out of need. Reviews were generally positive so we were comfortable with the purchase. Being a small car, the marginal ride quality was to be expected but the seats are not comfortable on a trip over 1 hr. The brakes squeak on a regular basis, especially in the morning. The transmission shifts are hard and unpredictable. Here is the kicker - the electronic power steering failed after 2 years on the road with only 62000 miles. Even if it was prior to 60000 miles, ford will not cover it because it is not a 'powertrain' problem. The genious engineers at ford also created the entire rack and power steering assembly as 1 unit so it all has to be replaced as an one unit. After replacing the ford only part (can't be purchased aftermarket) the ford dealer has to 'program' it before it will work. Also on the list of procedures for this is a front alignmet of course. Expect your friendly ford dealer to hand you a 2000 repair bill (not including towing) Ford only guarntees the repair for 2 years, so guess what? That's right, make sure you budget 1000 per year just to keep this rolling stink blossom between the lines. If you search this issue you will find lots of the focus hybrids with this problem, ours is not a hybrid. The customer service people at ford are of no help either although one dealer offered to 'give' a 200 discount on the repair. If you still think you want to buy a fusion, please come buy mine. It will be on a tow truck in front of the local ford dealers with a big flashing sign proclaiming what a fine product it is. It will be there every saturday until some lucky soul decides to make it their own or I decide to start selling sledge hammer smashes for 5.00 each.
Purchased a new car
Uses car for Commuting
Does not recommend this car
---
People Who Viewed this Car Also Viewed
Select up to three models to compare with the 2012 Ford Fusion.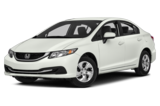 2014 Honda Civic
Asking Price Range
$11,308–$20,080
Compare
2016 Ford Explorer
Starting MSRP
$31,050–$52,970
Compare
2014 Ford Edge
Asking Price Range
$15,740–$32,744
Compare
2012 Toyota Camry
Asking Price Range
$10,093–$18,501
Compare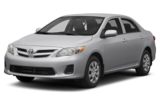 2012 Toyota Corolla
Asking Price Range
$8,355–$14,839
Compare
2012 Ford Fusion Hybrid
Asking Price Range
$9,350–$17,338
Compare
2012 Ford Focus
Asking Price Range
$6,530–$13,938
Compare
2016 Honda Accord
Starting MSRP
$22,205–$34,680
Compare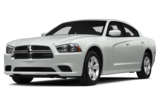 2014 Dodge Charger
Asking Price Range
$12,210–$31,650
Compare
Featured Services for this Ford Fusion