Average Ratings
---
43 out of 50 people recommended this car.
---
Lots of Problems - Becoming a moneypit
by Former Fusion Lover from Ottawa, Canada | February 14, 2015
Bought our 2008 Fusion new. Has low mileage as was used as a second car - less than 50,000 miles. Would not start in January on very cold day. Boost did not help. Had to have it towed to mechanic - replaced battery and front brakes. Worked fine until the next very cold day. Towed again! Had throttle body replaced. Again worked fine until the next cold day. Had computer reprogrammed and was assured that it would work fine. But no. Had it towed (3rd time) to dealer and now the pcm need to be replaced. It is off warranty by a year, but not for mileage. I don't understand why a car with 50,000 miles needs a new pcm. Getting it fixed and getting rid of it. It was a good car until a month ago, but I can see the expensive writing on the wall with this car.
Purchased a new car
Uses car for Just getting around
Does not recommend this car
---
No wonder they keep making them.
by Ken from Athens, OH | January 20, 2015
My wife and I purchased this vehicle about three months ago. Used in fair to good condition. I drive it to work every day for about 60 miles there and back. This is a wonderful car! It is the SEL version, so it has all the amenities one could ask for besides a sun roof. And who has owned a sun roof that didn't leak at least once, even if you only forgot to close it? Show of hands? This car has a smooth ride, the controls are easy to adjust while driving, the digital readout, although it is old school LED, nevertheless is very informative and easy to get the info you need. A lot of these reviews have complained about engine noise. Yes there is a rather loud growl from the engine compartment under acceleration. I you are used to Town Cars or Crown Vics you may think it excessive. Me, I like it. Sounds sporty. Under normal driving conditions, the sound is hardly noticeable. Gas mileage is great for a 4 door sedan. Worst: 22 in the city, best 32 on the highway. Not too shabby for my money. This is for a car with 106,000 miles on it! Body has no rust, none. What little chrome is on it shines like new. I live in Ohio where they still salt the roads at times during the winter. The paint is still fine, with only a few scratches on the deck where the lady who owned it before me used to deposit her purse when she got groceries out of the back seat. (Doncha hate that?) Last thing I want to say is, this car is almost exactly the same as the Mazda 6. Mazda and Ford collaborated a lot the last decade, so the engineering of this car is mostly Japanese. When you are researching this car, take into consideration reviews for the Mazda 6 as well. I have driven both cars and they are virtually identical except for some of the styling and suspension tuning.
Purchased a new car
Uses car for Commuting
Does recommend this car
---
Fusion is awesome
by Ford Vehicles are the Best from Houston, TX | October 14, 2014
I Absolutely Recommend this vehicle to everyone. But don't buy it used because therefore u may have some issues, u dont know how they drove it especially rentals. I got mine brand new 2008 Ford Fusion SE W/Sports Package and Sunroof. If i drive on freeway I'm veey likely to get HWY MPG:29-35 depending on how long im driving HWY. CITY MPG:15-25 really depends how u decide to drive it. I prefer speed sometimes so it kills the gas mileage. It's a really safe vehicle as well. Only thing is as the vehicle gets older in miles at around 65k, it tends to make noises under the hood in the engine, Idk if the this vehicle has a belt or chain as timing belt system. Make sure you get an oil change every 3-5k, and check everything under the hood every 6 months and this vehicle and any vehicle at that will last as long as u the owner takes care of it.
Purchased a new car
Uses car for Commuting
Does recommend this car
---
easy to live with
by some guy from State College, PA | July 30, 2014
I have the Fusion S 4cyl. 5spd maual. 62k miles. I like the clean and simple lines of this car. I also like that I dont stand out in a crowd. I never noticed how many fusions are around until I purchased mine. I have no complaints or compliments about the interior. The drivetrain seems pretty good. It is just slightly underpowered with the 4cyl, but not bad. The clutch could use a little more feel. It is numb and takes time to muscle memorize where it grabs. The handling is really good for a car in this class and price range. The mileage is probably average for a 4cyl midsize sedan. The Fusion is also has above average ratings from consumer reporting companies.
Purchased a new car
Uses car for Off-roading
Does recommend this car
---
Fusion 08 Happy
by Fusion08 Happy from Houston, TX | March 6, 2014
After lookinf and looking for this car every sonce it came out I was finally able to afford one and I am Pleased as punch. I love the way they drive the accessibility that they have I can used my music via bluetooth from my cell phone because the capibilities are synced through Microsoft and this is not too big and not too small in size. I Love My Fusion. I would refer this car to anyone that is looking for one.
Purchased a new car
Uses car for Just getting around
Does recommend this car
---
A joy to drive and own
by Fusion Fanatic from Treasure Valley, Idaho | February 6, 2014
This is my second Ford Fusion and it is even better than the first one. Styling, handling, trim level, performance are fantastic for a mid-range sedan. It feels more sportier and luxurious, which I really appreciate and enjoy. With the V6 3.0L engine, there is plenty of power and yet still good fuel economy, with very reliable maintenance and performance. The 2008 Fusion is a delight to own and drive.
Purchased a new car
Uses car for Commuting
Does recommend this car
---
Great traveling car
by Mike from Utah from Salt Lake City, UT | December 20, 2013
Bought this car in 2012 with 124,000 miles and have had zero problems. At the time I bought it I was an account manager and traveled over four states to meet my customers. This car has a 6 cylinder engine and is AWD. I now have 164,000 miles and it runs as if it's brand new. Mileage for this car is around 26 MPG and does great on 85 octane regular unleaded gas. I would recommend this car to anyone who wants a good looking reliable car for traveling.
Purchased a new car
Uses car for Work
Does recommend this car
---
great family car
by cobra man from jonesboro Il. | March 8, 2013
Bill Manis helped us find the perfect car for my wife and daughter. I called Bill and told him to pick one out for us, He choose a Ford Fusion with a sporty appearance yet great fuel economy. We really like the car and know it will serve us well.
Purchased a new car
Uses car for Transporting family
Does recommend this car
---
Nice Looking, but...
by JamieLynn from NY | March 5, 2013
Just purchased a 2008 Fusion with 50,000 miles in Sept of 2012, and have had nothing but problems! I have twice taken this car to the mechanic with leaking power steering fluid (had to have hose replaced) and leaking transmission fluid, as well as the rpm needle jumping up and down (transmission lines also had to be replaced) I originally chose this vehicle because of the excellent consumer reviews, and I loved how it looked. After driving it for a few months, I really don't like the feel of it, either. It never seems to be aligned, and feels very jerky and tight at times. Will not buy again! Already looking for a replacement!
Purchased a new car
Uses car for Transporting family
Does not recommend this car
---
4 years, Pleasantly surprised
by Kyle from New York | October 29, 2012
Bought my '08 Fusion SE four years ago, and now have 130,000 miles on it. I have had absolutely no problems with it, none, zip! I wonder how is that even possible. I love the styling, I love the interior, I get around 28 mpg city/highway. Coming from a Honda, I am surprised how great this car has been. I'm considering upgrading to the new 2013 Fusion, but I have a feeling this one will last me awhile longer.
Purchased a new car
Uses car for Transporting family
Does recommend this car
---
People Who Viewed this Car Also Viewed
Select up to three models to compare with the 2008 Ford Fusion.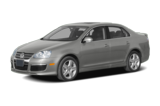 2008 Volkswagen Jetta
Asking Price Range
$3,795–$10,231
Compare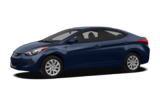 2012 Hyundai Elantra
Asking Price Range
$7,333–$14,873
Compare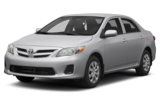 2013 Toyota Corolla
Asking Price Range
$9,816–$16,440
Compare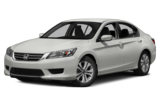 2013 Honda Accord
Asking Price Range
$12,832–$21,656
Compare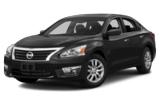 2014 Nissan Altima
Asking Price Range
$10,403–$19,427
Compare
2008 Nissan Rogue
Asking Price Range
$5,896–$12,264
Compare
2010 Volkswagen CC
Asking Price Range
$6,958–$14,726
Compare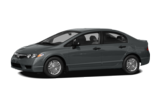 2010 Honda Civic
Asking Price Range
$6,362–$13,270
Compare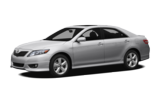 2011 Toyota Camry
Asking Price Range
$7,673–$15,605
Compare
Featured Services for this Ford Fusion