Average Ratings
---
28 out of 38 people recommended this car.
---
Functional, Not Plush
by Functional from Chicago | February 1, 2016
I have driven a 2006 5 speed manual focus wagon for about 45,000 miles. I find it fun to drive although not zippy and needing to be revved up for quicker starts. The interior is roomy for both hauling and people for this relatively small car. The ride on the highway is somewhat noisy. One perplexing issue with an electrical short in the wiring across the hinge of the upward swinging back door led to mechanics replacing fuses, alternator and battery before identifying deteriorated wire insulation and easily repairing with electrical tape. HVAC controls have been problematic. Now need to replace struts at 90,000 miles. Otherwise a reliable car. With a heavy foot I have gotten about 21-22 around town and 31-33 on the highway. Not plush but functional.
Purchased a new car
Uses car for Commuting
Does recommend this car
---
Still Great Transportation in 2014
by Mr. Focus 2 from CT | March 15, 2014
Nearing 100,000 miles on it now and it still runs great! One repair of Power Steering Pump in all these years, expect this car to last a good long time into the future. Granted, a large part of having a lasting car is taking good care of it and this I have done. Maybe other owners who have had bad experiences haven't?? Or if they are second-hand owners, the first owner didn't take care of it? I don't know, I may have just lucked out with a great pick regardless of a well maintained car. -Good Gas Mileage -Very Reliable -It's no race car but it still has plenty of pep for passing on the highway, yield sign quick accelerations etc. -Very low running costs from oil changes, insurance, normal wear and tear items, etc. Love my focus, I don't think I'll ever get rid of it.
Purchased a new car
Uses car for Commuting
Does recommend this car
---
It's a good car
by Mr. Focus from RI | May 15, 2013
I bought this car new and it hasn't given me any serious problems. I have about 75K on it now which is still pretty light. I drive this car hard but she's holding up well. I just had the power steering belts and everything else power steering replaced which was about $800, But all in all I really can't complain, only thing I've ever had to fix that wasn't normal wear and tear. I did the brakes and rotors myself (I'm no mechanic and it's the first fix I've ever done, but this car is pretty simple) this past year and it now drives like a gem. This truly is a great little car, I love it! The steering is surprising tight, in a good way, good gas mileage even driving hard I still get 20-25 overall. I plan on getting another car in the next year or two, but I'm keeping this Focus as well. It's a fun little car to drive, reasonable in price, and we've had some great times so I'm not getting rid of her. I did keep very good care of this car, all preventative maintenance, always got alignments when needed to which aren't cheap, flushed steering fluid, brake fluids etc. so maybe that's why some of these people have more problems with their cars, bc their previous owner didn't take care of it. But I also only have 75K so we'll see.
Purchased a new car
Uses car for Commuting
Does recommend this car
---
stay away
by the real deal from Iowa | January 27, 2013
I bought my 2006 Focus in 2009, no issues when I drove it off the lot. I would stay away if the car has electric windows, the door control switches will likely fail. Also, the cars are famous for cupping the rear tires, at least the 2000-2010 models. If your Focus has a CD player, you might tie a fishing line to your CDs, I've had an Alabama CD stuck in the player for a year. One more thing, if the Focus you are looking at has a Manual Transmission, stay away, I'm installing a new tranny at this writing.
Purchased a new car
Uses car for Commuting
Does not recommend this car
---
Great car for the money
by Cody19 from Brunswick OH | January 12, 2013
My2006 Focus is great for the money and great considering it has 98,000 miles on the odometer. It also has lots of power and pep.
Purchased a new car
Uses car for Having fun
Does recommend this car
---
excellent for it's class!
by davedish from Pittsburgh, PA | December 3, 2012
I bought this car with just under 60K miles 1 year ago. I'm approaching 90K now, and I couldn't be happier! In a years time, I spent $40 on a clutch master cylinder, and another $40 for two new license plate lamps (to correct a blowing fuse in the parking light circuit). With current fuel avg at 32.93 mpg and a zippy 5 speed, cavernous hatchback payload capacity with the seats folded down, it covers all the bases brilliantly. My only wish would have been to get a ZX5 so I could have installed a rack on the roof! To think the insurance company wrote this little baby off because of some hail damage...for shame!!
Purchased a new car
Uses car for Commuting
Does recommend this car
---
Brilliant Car!
by Astonlady from Calgary, Canada | April 28, 2012
I bought this car new. It has never given me a moments problem. I maintain it regularly and it now has 133,000 kms. It is such a reliable car I am almost scared to sell it. It handles beautifully, quiet, great highway car and easy in the city, excellent fuel economy. It is black and looks fabulous after I have polished it. I can honestly say, I LOVE this car!
Purchased a new car
Uses car for Commuting
Does recommend this car
---
very ver bad!!!!
by Sarah from minnesota | September 5, 2011
this is the worst car i have ever has!!!!!! i have a 06 focus se and this will be the 3rd transmission i have replaced...and ford will do nothing about..so much for americano!!!!!
Purchased a new car
Uses car for Commuting
Does not recommend this car
---
Was a good car...
by Mel from Baltimore, MD | July 20, 2011
I bought my focus brand new in 2006. I loved this car. It handled great, had more get up and go than others in its class. I also liked all the features and body style since I bought the sport package with upgraded body style and premium sound. October of 2010 is when this car started going downhill majorly... The alternator failed. I had it replaced with a Ford rebuilt. Three months later, it failed again and was replaced. The second failure killed my battery, so I replaced that as well. March of this year I go to start my car and its dead. I got it jumped. The cables were loose so I assumed that was the cause and went on my way. Three weeks later it died again. Charged it. It died two more times. Garage couldn't find anything wrong...assumed it was a faulty battery. Put a new battery in...worked for one day then died again... The garage thinks there is an intermittent draw on the battery, which is going to take a while to find seeing as how the car "behaves" at the shop. I'm fed up with not having reliable transportation so I'm getting rid of it...thinking its another faulty alternator. Only 52,000 miles on it too. Such a shame. It used to be a nice, dependable car. I'm hoping I just had major bad luck with this car. I know people who have this car and have had no problems. I guess take this review as you will, but my suggestion is be wary of alternator problems!
Purchased a new car
Uses car for Commuting
Does not recommend this car
---
Great Car! Put this one at the top of the list!
by Bobinator3010 from St. Clair Shores, MI | January 26, 2011
This is the best car that I have ever driven because the great fuel economy (above 30 mpg), the comfort, the reliability and price! The car has great features. The audio from even the standard speakers is fantastic. I like the CD holder below the steering wheel for storage. The car has great acceleration and braking, although it can feel a little spongy at times. Another thing that I do not like about the car is that there are no head rests in the back, so if I get in a fender bender with passengers in the back, they could have whip lash. The truck is absolutely cavernous and so is the leg room in the front. Although I myself am not tall, my tall father easily fits in it. The speedometer and such is easily read and available. The seats in the front and back are very comfortable. The interior noise is a little loud, but for the price, I cannot complain to much. I highly recommend this vehicle.
Purchased a new car
Uses car for Just getting around
Does recommend this car
---
People Who Viewed this Car Also Viewed
Select up to three models to compare with the 2006 Ford Focus.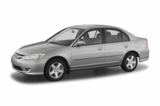 2005 Honda Civic
Asking Price Range
$2,276–$8,972
Compare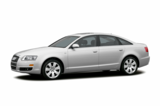 2007 Audi A6
Asking Price Range
$5,243–$16,075
Compare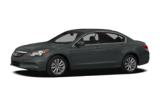 2011 Honda Accord
Asking Price Range
$9,055–$16,943
Compare
2012 Nissan Altima
Asking Price Range
$7,526–$16,070
Compare
2014 Hyundai Elantra
Asking Price Range
$9,745–$16,861
Compare
2011 Audi A4
Asking Price Range
$10,879–$22,211
Compare
2010 Mercedes-Benz C-Class
Asking Price Range
$8,242–$23,810
Compare
2006 Mercedes-Benz E-Class
Asking Price Range
$4,555–$15,407
Compare
Featured Services for this Ford Focus