Average Ratings
---
21 out of 37 people recommended this car.
---
Great Car - Extremely reliable.
by Julio from New York - New Jersey | August 9, 2016
I bought my 2012 Fiesta Sedan S, 5 speed manual transmission, the basic basic model, just to take me to work. I have already put on 115000 mi and runs perfect, and believe me, I drive it a lot. Mountains, snow, off road, extreme heat, you name it. He has delivered great so far. Do not expect comfort but is extremely reliable. In winter I put on snow tires and is unstoppable.The engine is small, only 1.6 liters at 120 hp but the the manual shift gives it an edge. At almost 40 gpm I cannot complain.The only problem I have had so far was the fuse box malfunction, for some reason the engineers wrongly decided to install the box outside the cabin where it gets exposed to the climate. It was partially ruined and I had to replace it. Ford should make a recall and cover that expensive fix. The car looks small but you wouldn't believe how much staff you can put in, the trunk is rummy. I bought another car for my family, the Fiesta is not a family car, too small. With a couple of additions you can make it look aggressively sporty. I am taking the time to write this review to honor the car and the Engineers that designed it. Ford should consider changing the name, giving him a more aggressive name, like XTR S. The name Fiesta does not represent the capacity of the car, it diminishes it. Ford fiesta: simple and reliable.
Purchased a new car
Uses car for Commuting
Does recommend this car
---
No inappropriate language allowed so I can't say.
by Not Happy from Ohio | July 23, 2016
I have a 2012 Ford Fiesta and wish I didn't. You can't use the car when you want to because if you leave it sit for three days it won't start. Dealership and Ford tell me I have to get out and really drive it, like put 40 or 50 miles on it. Or, their other suggestion was to disconnect the battery when I wasn't using it. Really, when not using for only three or four days? They claim it's because there are a lot of electronics on the car. Don't all cars nowadays have a lot of them? Don't know of anyone other than Ford owners who are having this same exact issue. I can't wait to get rid of this car. Customer service was worthless, acted like I was the idiot here because I didn't put 40 or 50 miles a week on the car. Really, other makes of cars don't have to do this........why is that Ford?
Purchased a new car
Uses car for Just getting around
Does not recommend this car
---
BUY THIS CAR!
by CHEVY HATER from CINCINNATI-OHIO | July 7, 2015
GREAT CAR, VERY GOOD ON GAS, ENGINE IS A LITTLE SUB-POWER BUT OVER ALL GOOD CAR. DROVE IT THREW KY ON 1 TANK OF GAS!
Purchased a new car
Uses car for Just getting around
Does recommend this car
---
Worst car I owned
by Jim from BC, Canada | March 30, 2015
Do not buy this car, the automatic model is terrible. The transmission is very noisy and slip often.
Purchased a new car
Uses car for Just getting around
Does not recommend this car
---
GREAT CAR
by Tahjine from Port Hawkesbury, Nova Scotia | February 23, 2015
I bought this little car new in August of 2013. I looked all over for the 5 speed manual trans. I have had no trouble at all! The only thing I changed is the oil and wiper blades. I have 38000 km on it now and really love it.
Purchased a new car
Uses car for Commuting
Does recommend this car
---
Beginning of the End
by theExplorer from Seattle, WA | February 3, 2015
I bought this car used with 34,000 miles. I have already had the transmission issues. It acts the same way when you drive a manual when you let off the clutch too fast without much gas, it sort of shudders likes it going to die. Today the Engine Light made it's debut. Hopefully it is some other problem. I am torn on the car because the gas mileage is awesome. I just drove it from San Francisco to Seattle and I came within 5 miles of making it through the entire state of Oregon without stopping for gas. The transmission sucks though. I will be paying this car off as fast as possible and never buying a Ford again. This is my second Ford with transmission problems. The other a Ford Ranger went through 4 clutches before bursting into flames and almost burning down the mechanics garage. I can now check of the cars I will buy. Never a Ford, Nissan, or Subaru.
Purchased a new car
Uses car for Work
Does not recommend this car
---
Still Great Car
by HappyDriver from Columbus, Oh | January 27, 2015
My previously reviewed 2012 Fiesta SE now has 60K miles and is still getting great mileage (39-40) and has cost almost nothing in maintenance ( brake pads new tires and oil) . Love this car and would buy it again
Purchased a new car
Uses car for Commuting
Does recommend this car
---
Bad transmission, clutch
by disappointed ford fiesta from Montreal, QC Canada | November 27, 2014
Bad transmission (slipping) problem. The problem continu even after repair and dealer can't (or do not want to) do anything... except prolongation garantie. BAD driving experience....
Purchased a new car
Uses car for Work
Does not recommend this car
---
Most Economical Car I have Owned
by PENNY PINCHER from KENDALLVILLE, IN | September 21, 2014
Low initial cost, high mpg, and low upkeep. My 2012 Fiesta is a hat trick. I have logged over 1 million miles in 40 different cars of all makes and models. This is my 4th Fiesta, and I have had no unscheduled maintenance with any of them. I average over 43 MPG on my 30 mile daily commute to work. This is a fun car to drive.The dual clutch automatic shifts nicely without the minor quirks of my earlier automatic. The controls are very user friendly, easy to reach and easy to read. Great car.
Purchased a new car
Uses car for Work
Does recommend this car
---
I love my fiesta
by Fiesta Owner from Florida | August 19, 2014
I see all these reviews indicating the ford fiestas transmission slips and goes out frequently. I have a 2012 Ford Fiesta, which I bought new in 2012, and I have had no issues what so ever with my engine. I have a few (very minimal) concerns, though. First, the back seat is incredibly small. I obviously knew this when I bought it, but good gerdy its small. Second, the black "stickers" around the window framing on my front doors, has bubbled up a bit. I suppose Ford factories don't understand Florida can get well over 100 degrees and should really consider getting higher heat resistant stickers. I went to a ford dealer and he indicated to replace the stickers, would be over 100.00 for the sticker and he would likely have to remove my door panel to do so. So I just ignore it. Its not so bad its peeling, just thought id give my insight on it. Also, the car has NO get up in it. I don't suggest pulling out in front of someone, bc you will likely get rear ended. I do have to point out the perks of the fiesta as well. The gas mileage is phenomenal. On a hwy with cruise set on about 70 I average about 38 mpg. with constant stopping and going, you will probably only get about 28 mpg. Also, the Sync works well with my android, and the hands free mode is VERY convenient. All in all, I do recommend this vehicle to you, as long as you have no need for leg room in the back seat. (Talk about crowded!)
Purchased a new car
Uses car for Commuting
Does recommend this car
---
People Who Viewed this Car Also Viewed
Select up to three models to compare with the 2012 Ford Fiesta.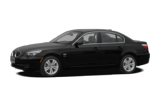 2010 BMW 528
Asking Price Range
$9,941–$19,737
Compare
2012 Toyota Camry
Asking Price Range
$10,093–$18,501
Compare
2016 Toyota Prius
Starting MSRP
$24,200–$30,000
Compare
2012 Ford Focus
Asking Price Range
$6,530–$13,938
Compare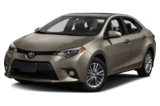 2015 Toyota Corolla
Starting MSRP
$16,950–$22,955
Compare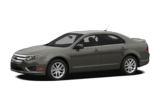 2012 Ford Fusion
Asking Price Range
$7,738–$16,110
Compare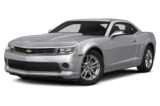 2015 Chevrolet Camaro
Starting MSRP
$23,705–$72,305
Compare
2014 Ford Taurus
Asking Price Range
$10,684–$26,924
Compare
Featured Services for this Ford Fiesta