Average Ratings
---
16 out of 21 people recommended this car.
---
Nicest Truck I Have Owened
by My F-350 from Williamsport, MD | October 9, 2013
I have always liked my Fords. I had an 05 F-250 6.0 that was a true champ but the time came for an upgrade. My truck is my office and I will rackup 45-50,000 miles a year on a vehicle. My new F-350 is a beast. The new 6.7 has a ton of power and excelleration is impressive. The cab is roomy and extremly comfortable. There are plenlty of power points for everyone to power phones, labtops and GPS. I am still getting use to the SYNC system and exactly what bottons to push. Overall....2 thumbs up!
Purchased a new car
Uses car for Work
Does recommend this car
---
Impressed and very happy with my Ford
by Mejo from MO | February 21, 2013
We haul horses and were not talking a bumper pull. We haul 6 horses almost every weekend and I have to say that I look forward to getting into the cab, because I love the ride and comfort this Ford gives me every time. The leather is heavy duty and not that cheap pleather. The interior is spacious and it just feels like I am in a really expensive hotel on wheels when I'm traveling down the road. Navigation is top notch and easy to adjust/use with ease. The truck handles ever so smoothly and you dont even know your pulling 10,000 pounds until you look back and see the trailer. I also have had Chevy's and Dodge's and this truck responds much better on the throttle, turning and MPG by far then the other 2 performed and I do have a smile on my face as well knowing that I bought from a manufacturer that is responsible, knows what they are doing and didn't need a bailout.
Purchased a new car
Uses car for Towing
Does recommend this car
---
BEST Diesel Pickup YET!
by Racinghcr from Indian | September 25, 2012
My 2012 FORD F-250 6.7 Power Stroke Diesel SuperCab is the strongest,smoothest,most convenient,highest quality,high tech,best designed/engineered and unquestionably most Powerful at an amazing 400 HP and an incredible 800 ft lbs of Torque--- pickup on the Planet! I just took a 650 mile trip and at 70+mph got an amazing 22.3 MPG!! The F-250 has less than 2K miles on it and the fuel mileage keeps going up! The interior is more comfortable and convenient than most sedans and the fuel mileage is as good! America's FORD MOTOR COMPANY has engineered and produced another WINNER in the long Ford F-Series Tradition of earning the Title as the Most Popular,Toughest,Strongest,and BEST SELLING Pickup in the WORLD for over 36 consecitive years--DRIVE ONE and see what the BEST American Truck can do for you!
Purchased a new car
Uses car for Towing
Does recommend this car
---
Two year update
by Cowboy69 from Montana | July 21, 2012
This pickup is comfortable, but not reliable. 28k had a turbo wast gate problem. Easy fix. 38k computer needed replaced ( wipers would not turn off ) took a month. The dealer let us use a2010 as a loaner. 42k the turbo went! It's beens two weeks. The dealer this time loaned us a 2012 f350. The dealer has been great but not the truck.
Purchased a new car
Uses car for Towing
Does not recommend this car
---
F-350 SRW Diesel 4X4
by Diesel_Dice from Colton's Point, MD | June 27, 2012
I brought this truck on a whim, and loved it. I only traded it in to lower my monthly cost. Overall, I thought it was one of the best trucks I have owned, and would consider another. As a traditional Ram/Cummins guy, I really liked the refinement, quietness, power, and economy of the new 6.7 Powerstroke. Compared to my Cummins, it is just different. And preference really depends on how you like your diesel; traditional or high-tech. I really liked how easy this truck was to service myself. The oil drain and fuel filter locations are fantastic and encourage you to work on your own truck rather than shy you away. If you really need a strong exhaust brake, this is not your truck. It barley works, and in comparison to my Ram there is no comparison. However, I did tow a ten thousand pound boat from Missouri to Maryland with no complaints. If fuel economy is your priority, this is your truck. If I could have kept it, and obtained my other goals, I would have.
Purchased a new car
Uses car for Just getting around
Does recommend this car
---
Best truck i've ever had!
by HELMETMAN from Denver, CO | January 23, 2012
Ive had Ford, Dodge and Chevy trucks. The 2011 F-350 is the best truck for every purpose. The towing power is great, i live in Denver and tow a 16,000 5th wheel and I can go almost as fast as i want over the tuffest and highest passes. The interior is nicer then a Mercedes, the touch screens the information the truck will give you is impressive. Seat 5 for a long trip with comfort. You need this truck!
Purchased a new car
Uses car for Towing
Does recommend this car
---
This was the best they could do!!!!!!
by odie from mn | December 29, 2011
The dealership suckered me into believing the truck I bought was the best truck Ford ever built, when I got my F350 was ok with ride down the road on the way to church, but was very unhappy with the handeling with a 12000 pound trailer behind, losts of floating, when we would hit a bump in the road we would about get jarred out of our seats, lots of rattles for a new truck. Dealer said it wasn't set up right to haul a load that size, tire preasure, and etc. I dropped it off with them to "setup the truck" they called me and said it was ready and works alot better now, when I drove it it did not react any better then before. They put it back in the shop again I loaned a Dodge Ram 2500 with 6.7L Cummins Turbo Diesel for the job while they fixed the Ford F350 and the Dodge was twice the truck the F350 was, I called the dealership and said they could keep the Ford, and write the paperwork on the Dodge what a great american made truck. So If your buying a Ford F350 for taking the family to church this is your truck, if you are doing some heavy loads get the Dodge 2500 or 3500, ford is still working on there design.
Purchased a new car
Uses car for Towing
Does not recommend this car
---
I LOVE THIS TRUCK
by SUPERDUTY from Wooster Oh | September 9, 2011
I have a 2011 F-350 crew cab 4X4. This truck is very comfortable to ride and even nicer to drive it doesnt matter if you are towing 20000 lbs or empty. I have been getting very good gas mileage 20+ mpg The integrated brake controller and fifth wheel hitch are nice and work very good and came with my truck!! I tow backhoes and large farm tractors up and down the hills in kentucky this is the most power I have ever had in a pickup. I had a 2006 Dodge 3500 before this it and had the legendary 5.9 cummins with six speed tranny. I loved that motor but hated the truck it was uncomfortable, cheaply built and just a bad design. I have 45000 trouble free miles on my superduty so far. Super quiet , super comfortable, super efficient, super duty!!
Purchased a new car
Uses car for Work
Does recommend this car
---
I was Ford Guy till now
by FORD MAN from Kentucky | August 4, 2011
We bought this truck new to see if it could out work our Ram 3500(2011 H.O. CUMMINS). It did ok maybe, Our new dodge will tow our back-hoes up and down hills and everything at 2,500R.P.M's. We bought this truck knowing it was a v8 it climbed hills in kentuckey were i live at 4,000R.P.M's? Sucks! So we hooked our back hoe and goose neck(23,000lbs altogether) hitch to the ford and took it to the job site. Got better m.p.g then the ram but,the dodge you didnt even feel the back hoe,the ford was all over the raod it had hill assist,trailer sway control,but the 400hp felt like 300 and the 800 torque felt like 210 this truck was not very good at all,while we was hauling the back-hoe the drive-shft snaped and we went into the ditch! My dads 2011 3500 H.O cummins had to pull my ford the trailer and the back-hoe out of the ditch the ford also had the rear bucket to the back hoe in the truck bed,it flew though the back windo,i was a ford guy i loved ford always did but this new powerstroke was a joke,i am goin with dodge it pulled the ford the trailer,the.bucket and the backhoe out of the ditch no problem at alllllll and (i did the math and altogether the ford the trailer the back hoe the bucket weighed around 30,000lbs) The Dodge pulled it out of the ditch took the trailer home,then came back and got the ford on the trailer. Dodge is the best tow vehical was a very good ride loved the cummins grunt,the 800 torque feels like 1,000 and the 350hp feels like 500,we now own 5 dodge diesel all 2011 there amazing work trucks we had to pull out a stuck dump truck loaded down,the dodge pulled the dump truck without no problem at alllll,If you want a diesel truck for work that is long lasting and will pull anything ditch the ford and go with the 2011 dodge H.O Cummins the Ram is way way way better than the ford and way way way way way better than any chevy i ever owned
Purchased a new car
Uses car for Towing
Does not recommend this car
---
Ford?
by Ram from | June 23, 2011
We test drove this truck to see if we wanted to trade our 2011 Ram 3500 H.O Cummins for this supposed to be powerful truck,but wasn't like the dodge we could strap 18,000lbs to the dodge felt great we tryed this with our ford,had some problems.With out a load it was a amzing truck.But 12,000lbs trailer or above it dodnt want to get up and go like our Ram did.Both was all stock,but the Ram was just better,better interior,exterior,and great performance,but the ford was lagging.If I was going to get this truck it would be a f-250 just for traveling,NOT TOWING,but it did get great gas milage,thats about it.Nice truck doe.
Purchased a new car
Uses car for Towing
Does not recommend this car
---
People Who Viewed this Car Also Viewed
Select up to three models to compare with the 2011 Ford F-350.
2015 RAM 3500
Starting MSRP
$31,740–$56,910
Compare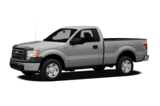 2011 Ford F150
Asking Price Range
$12,798–$35,662
Compare
2011 Ford F250
Asking Price Range
$11,188–$47,556
Compare
2014 Chevrolet Silverado 2500
Asking Price Range
$23,874–$54,206
Compare
2014 Chevrolet Silverado 3500
Asking Price Range
$25,393–$57,781
Compare
2015 GMC Sierra 3500
Starting MSRP
$34,645–$56,885
Compare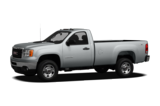 2011 GMC Sierra 2500
Asking Price Range
$15,959–$49,147
Compare
2011 Ford F450
Asking Price Range
$26,079–$51,699
Compare
Featured Services for this Ford F-350