Average Ratings
---
17 out of 23 people recommended this car.
---
I Love my 2011 F250 King Ranch
by Scottyc2 from Tampa Florida | January 25, 2015
I bought this truck used with 10K miles on it in May of 2013. Aside from scheduled maintenance the truck has not had one lick of trouble. Gas mileage sucked at first so I put on a Cold Air Intake,a better exhaust system and a programmer. Now I get 19-20 mpg on a pretty consistent basis! BTW, I have a 4" lift and 37" Off Road tires on it! I read the bad review posted here and I'm puzzled. Must be luck of the draw and I got a good one. I have 50K miles on it now.
Purchased a new car
Uses car for Work
Does recommend this car
---
most reliable car ive owned
by super duty f250 from wesley chapel florida | October 6, 2014
it's reliable truck for our business.All our business vehicle are all ford.The salesperson are very helpful and honest. The salesperson who help us is Robert Vido.
Purchased a new car
Uses car for Towing
Does recommend this car
---
Ford 2011 6.7 is junk
by Camper man from Ct | July 21, 2014
I bought this truck brand new to tower my 30ft trailer trailer but the truck spend more time in the shop from electrical issues to computer issues to truck just stalling when driving each time the dealer says truck was fixed it would happen again and again I finally got lemon law involved and got ride of this truck for a 2014 chevy 2500hd beat move I ever made
Purchased a new car
Uses car for Towing
Does not recommend this car
---
great truck
by trukman from vacaville,ca | June 27, 2014
I got my 2011 f-250 SD at the end of 2011..only problem was an O-2 sensor after 3 months..I got it to tow a new 30ft travel trailer.the 6.7 ltr turbo chirps the tires off the line even w/trailer in tow...i've only got 15k miles but have coverd a couple of states..it's been excellent..milege,performence,reliability,and comfort..I've had 4 1990's broncos,and 02 f-150 4x4.all good rigs..I read some of these bad reviews..I get it..some rigs will almost be lemons..with inherited factory problems ..but look @ overall stats..there wouldn't be so many of them on the road if they wern't a good truck......when they go on sale the price gets reasonable....(I am not a dealer).just a happy trucker....
Purchased a new car
Uses car for Towing
Does recommend this car
---
2011 Ford F250 - Absolute Garbage
by Going back to Chevy from Chandler, AZ | May 29, 2014
I bought my F250SD about 2.5 years ago. It has been in the shop 6 times for unscheduled maintenance, and each time it has NEVER been fixed the first time. So here is the run down: 1 - Hit unlock on the keyfob. The alarm goes off. I cannot shut the alarm off. Alarm blows out the horn. 2 days in the shop. 2 - Driving to work on a cold day, I activate the mirror heaters. The mirrors defrost, so I turn the heaters off. The alarm goes off. I again can not shut the alarm off without pulling over, shutting off the truck. 2 days in the shop. 3 - Gas milage goes way down. No power. Check engine light comes on. Dealer replaces the entire exhaust system and tells me that if this were not under warranty, it would have cost $1500. 4 - Exactly one week after incident 3, I get a check engine light and the exact same symptoms. I call Ford corporate and they send down an engineer. Turns out that I did not need a brand new exhaust and it was a bad sensor. 5 - When driving over 70 mph or lower if it is a windy day, the driver's side A Pillar grab bad hums intermittently. This is loud enough to drown out the radio. Dealer installs new cushions on a access panel. Driving away, the problem re-occurs. Needed the truck and not a rental, so I will deal with this later. 6 - Less than 1 month after episode 5. Same symptoms as 3 and 4 along with the buzz. Back at the dealer. We will see. I do have another truck. a 2000 GMC sierra with over 176,000 miles on it. (Gas motor) Not a lick of problems. My best advise for anyone considering a Ford: AVOID THE BLUE OVAL!!!! STICK WITH GMC or CHEVY!!!
Purchased a new car
Uses car for Having fun
Does not recommend this car
---
Baytown Ford
by AquaMan1 from Dripping Springs, Tx. 78620 | May 10, 2014
I just bought the 2011 6.7 Diesel in this add and the experience was great. We drove nearly 4 hours to get to Baytown Ford but I would gladly return for another vehicle someday. This experience was MUCH Better then when we bought our new foreign car in Austin 6 months ago. The price on this 2011 4x4 6.7 diesel was real and they gave me a very fair deal for my trade. Even the Financing was very good. This Dealer is really good!
Purchased a new car
Uses car for Work
Does recommend this car
---
Found On Road Dead
by Live in my truck from Killeen Texas | December 27, 2013
As I sit stranded again waiting for a tow truck because my 2011 F250's computer has decided to shut the truck down (second time in a year), I have decided to write a review of this vehicle. I am a home builder and I drive an average of 200 miles a day. In spring of 2011, I decided to buy the ford mainly because of the interior, particularly the console which is like a mini office. It didn't take long to begin regretting my decision. Alert sensors began going off within the first month telling me to check coolant additive, the DEF, the fuel filter. The gas mileage was the worst of any diesel I ever owned. The truck had various other problems that required three stays at the dealership in the first six months I owned it. Last year the computer alerted that there was engine trouble. When the dealership looked at it, they determined it was not the engine but the unnecessary sensor itself that had a problem. This cost twelve hundred dollars to repair. I will say this, the truck pulls heavy loads very well and it performs well when accelerating on the highway. But I can't wait for the 2015 gmc HD to get here
Purchased a new car
Uses car for Work
Does not recommend this car
---
Worst Truck I ever owned
by Eternal from Maryland | November 5, 2013
I have a XLT 250 4x4 with a gas 6.2. I have less than 25K on it. I have had nothing but problems with this truck. Sometimes it makes a LOUD squeaking noise when turning either right or left at any speed. The dealer can not find the problem. They are probably waiting for the factory warranty to run out in 11/13. While cleaning the interior, the drivers side air vent just fell off. Nothing big but very annoying. I have own Chevy's for the last 20 years and my wife talked me into buying this junk. Might as well gave the 35K to charity.
Purchased a new car
Uses car for Towing
Does not recommend this car
---
2011 F250 LARIAT
by EDDIE ROD from EDINBURG, TX | September 18, 2013
SERVICE AND PRICES WERE SO GOOD I DROVE 4.5 HRS TO GET THIS TRUCK.. SO FAR SO GOOD.. I WANT TO THANK THE SALESMAN DONNIE GARRETT FOR MAKING MY PURCHASE A TROUBLE FREE AS POSSIBLE. SPECIAL THANKS TO BETH BOOTHE WHO HELPED ME FINALIZE THE FINACIAL SIDE OF THE DEAL. 5 STARS ALL THE WAY
Purchased a new car
Uses car for Transporting family
Does recommend this car
---
Best truck on the market
by Mud king from Birmingham, AL | July 13, 2013
Best truck I've driven. You feel like a King! Super strong and it still gets 22 mpg on the Hwy . It is luxurious inside and out. If your in the truck market you don't need to look any farther. If you are unsure with the size the f150 is for you.
Purchased a new car
Uses car for N/A
Does recommend this car
---
People Who Viewed this Car Also Viewed
Select up to three models to compare with the 2011 Ford F-250.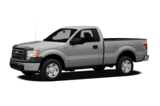 2011 Ford F150
Asking Price Range
$12,800–$35,696
Compare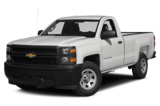 2014 Chevrolet Silverado 1500
Asking Price Range
$21,537–$42,341
Compare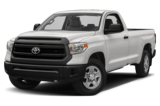 2014 Toyota Tundra
Asking Price Range
$25,621–$45,021
Compare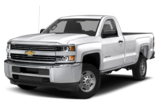 2015 Chevrolet Silverado 2500
Starting MSRP
$32,980–$55,875
Compare
2011 Ford F450
Asking Price Range
$25,981–$51,765
Compare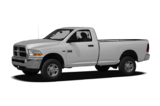 2010 Dodge Ram 2500
Asking Price Range
$13,998–$41,406
Compare
2011 Ford F350
Asking Price Range
$14,301–$48,385
Compare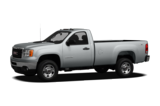 2011 GMC Sierra 2500
Asking Price Range
$15,986–$49,158
Compare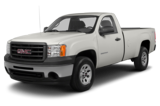 2013 GMC Sierra 1500
Asking Price Range
$19,854–$36,278
Compare
Featured Services for this Ford F-250