Average Ratings
---
40 out of 51 people recommended this car.
---
Well Designed Vehicle(follow-up)
by Cargazer from Henderson, GA | June 10, 2016
I reviewed my 2006 Supercab XL here three years and 32K miles ago. At the time, I was using it mostly for trips. However, for the last year or so, I have used it nearly every day. I drive it about 450 miles a week under all conditions. This truck has been a fine workhorse. Crossing my fingers here, I haven't had even a CEL come on. The front pads only lasted 65k but the rears went 112k. Of course, the front blue oval faded out and the 3rd light leaked. I replaced the oval and siliconed around the light. It only has 122k miles but I have been very pleased, and would buy another.
Purchased a new car
Uses car for Work
Does recommend this car
---
Waste of Money
by Truck Enthusiast from SLC, UT | February 25, 2016
After previously owning the '09 F150 SuperCrew and crying the day I sold it, I was ecstatic to get the opportunity to own another. I loved my previous truck so I was taken by surprise at how many issues this truck has. Between the faulty spark plugs, the faulty air conditioning/heater, and the constant knocking (unable to be diagnosed to date), those aren't even the worst part. The whole engine is a fail on Ford. The misfire in cylinder 8 is un-reparable and a constant headache. I would avoid this model/year or any other that has the same engine. Save yourself the trouble.
Purchased a new car
Uses car for Just getting around
Does not recommend this car
---
Saved my wife
by truck guy from Iowa | October 18, 2014
My wife was cut off and hit a Ford Expedition straight on at 60mph. She walked away with a slight bruise on her wrist from the air bag. Truck is totaled but they make new ones everyday and I will be continuing buying them if this exceptional safety continues.
Purchased a new car
Uses car for N/A
Does recommend this car
---
DONT BUY WITHOUT A WARRANTY or MECHANIC OPINION
by motoman from Florida | July 25, 2014
Bought this truck used at a decent deal, figured if it was cheap enough I would do some maintenance and a tune up on the 5.4L Triton motor. Everything from spark plugs, cam phasers, timing chain, tensioners, coils... all were bad. Injectors are also notorious for going bad and clogging the catalytic. Now theres a Rod Knock! as I fix one thing another goes bad. The 5.4l has been discontinued but if you have to have an 04-08 f150 your definitely taking a chance, don't let a nice looking truck lure you in. have the motor looked over by a mechanic, if it isn't running right either move on or consider a rebuilt motor other than repairing one thing at a time with expensive parts and hours of labor.
Purchased a new car
Uses car for Work
Does not recommend this car
---
Great Service!
by Bryan from | July 2, 2014
Really liked Joyce Thompson. Even though we didn't end up buying the truck we came to look at, my wife and I both ended up wishing we could have bought from Joyce. Super nice, not pushy and a joy to work with. Thank you Joyce.
Purchased a new car
Uses car for N/A
Does recommend this car
---
this truck saved my life
by fisherlady from | February 24, 2014
I have had my truck for almost five years I bought it used I have put very little into it I was driving to work one morning and I hit ice it crashed into a hydro pole and broke it in half I came out of that crash with only slight bruising from the seatbelt it has never let me down and always has power to spare its very roomy and comfortable to drive I love my truck and will never drive anything else again and yes I test drove every truck on the market before I bought this one but by far it had the most room and handled the road on and off the best I love my Ford F150 XLT
Purchased a new car
Uses car for Work
Does recommend this car
---
2006 Ford F-150 XL
by Thomas Nguyen from Hayward, Ca | January 12, 2014
There would be nothing. Absolutely nothing. No appreciation. Just a car you drove, and sold. But because the whites, we speak as if it's great. Sure, if we examine, we say its a complicating peace of work. Not easy to make. Steel, springs, parts, gasoline, spark, physics tour de force. In reality, cars are failing. Its a mess. Brake fluids. Components. Oil Leaks. My advice is to get an electric motor car. Much less work and maintenance. Never buy a car you don't know about. How it was driven, where it has been (flood), accidents, problems, etc. But if your looking for a dependable truck the 2006 Ford F-150 is right for you. I don't think any 2006 Ford F-150 First owners (original) would bash their vehicle. Or abuse them. However remember its a truck. It can be put to work thus damaging transmission and piston cylinders. I have a 2006 Ford F-150. This is something that came about. I don't care where you say take the Bus, ride the bicycle, your polluting the planet, this is My World. So in my world we drive cars and feel the things we feel. I put 75K miles on this baby of hard work. Suspension and Chassis is proven. Springs work fine. Tires never needed to be changed. Brakes never needed to be changed. Electronics never went out. Not even a Dime of maintenance for 5 years besides oil change. Still going strong. So Far. Ask if its a "loading" truck. Year doesnt necessarily say the car, Ford doesn't necessariliy, heck F-150 doesn't say the car (as if F-150 is a motto), the car says the car. And there are many factors that say the car. Know its true Nature.
Purchased a new car
Uses car for Work
Does recommend this car
---
Nice
by Ford Guy from SC | November 20, 2013
Nice truck so far. No complaints! I've had several Rangers, '97 F-150, '02 F-250 and this one is my favorite. Also Covington Ford in Georgia was great. Thanks
Purchased a new car
Uses car for Just getting around
Does recommend this car
---
awesome truck
by Ford fanatic from | August 1, 2013
ok this is my second f150 i have owned a 2006 with the 5.4. first off i am a mechanic by trade the spark plug problem they do have is a easy fix if a shop tells you 1000 dollars to do a tune up keep on driving to a new shop. very powerful and very reliable dont let the spark plug problem scare you from this truck some people just dont know about vehicles and get taken for a loop.
Purchased a new car
Uses car for N/A
Does recommend this car
---
2006 Ford F150
by Love Fords from Wichita, Kansas | May 30, 2013
Love the Ford F150 2006 Lariat! We have not had one problem since owning this awesome truck! So comfortable and smooth riding! Recommend to everyone!
Purchased a new car
Uses car for Having fun
Does recommend this car
---
People Who Viewed this Car Also Viewed
Select up to three models to compare with the 2006 Ford F-150 SuperCrew.
2005 Audi A4
Asking Price Range
$3,217–$11,049
Compare
2008 Kia Optima
Asking Price Range
$3,242–$10,122
Compare
2009 Honda Accord
Asking Price Range
$6,935–$14,663
Compare
2017 GMC Acadia
Starting MSRP
$29,070–$46,920
Compare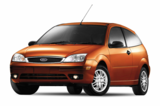 2005 Ford Focus
Asking Price Range
$1,675–$7,315
Compare
2007 Cadillac STS
Asking Price Range
$3,965–$15,109
Compare
2016 Nissan Altima
Starting MSRP
$22,500–$32,690
Compare
Featured Services for this Ford F-150 SuperCrew