Average Ratings
---
30 out of 31 people recommended this car.
---
Great winter vehicle
by Explorer Enthusiast from Dixfield, ME | December 18, 2015
So thrilled with the 2007 Ford Explorer we just purchased. This 4x4 is going to make a great winter vehicle. It has all the features we were looking for - 3rd row seat, towing package, and of course great heat and A/C. I'm sure this vehicle will be as reliable as the last one we owned.
Purchased a new car
Uses car for Transporting family
Does recommend this car
---
VERY easy gas pedal; in city mpg, 12, sucks.
by ski,camp,tour dirt mountain roads from Seattle, Wa. | February 11, 2015
The guy that was having a hard time finding a 2007 explorer w/o a 3rd row seat is too late. He'll have to go back a cpl. of years. Ford wanted to have a built in 3rd row seat. They couldn't do it with the older "straight" rear axel. The ONLY way to do it was with an independent rear axel (IRS). That's all that they make. I.R.S. and rear seat. Down side is that the I.R.S. causes the lower struts to go down almost to the wheel rim. This means a much lower ground clearance. That feature also makes a great snow plow that you don't need/want. If this is almost too "techie", follow an older one, then a newer one. Look at the strut brace on the new one's, almost to the wheel rim. Not so on the older one=less ground clearance, but you have the rear 3rd seat . I never used this seat in my 2002 or my 2007, so forget deep snow. It's a great SUV, but it isn't a Subaru.
Purchased a new car
Uses car for Having fun
Does recommend this car
---
so far so good
by ford fam from cleveland, ohio | September 11, 2014
I recently purchased a 2007 Ford explorer. I've only had this vehicle for a few weeks. But so far I love it. It's not the pickup truck I was hoping for but for the price it's the next best thing. Can't wait to see hi ow the 4 wheel drive works in the snow.
Purchased a new car
Uses car for Transporting family
Does recommend this car
---
2007 Ford Explorer Limited
by Fish On! from MD | March 27, 2014
I have had this truck less than a month but cars.com asked for a review so figured I would write a quick one. Primary goal for buying the Explorer is I wanted a truck (non pickup truck) to pull my fishing boat so had to have V8, 4x4 and a class III/IV tow package. I found a Limited that is loaded with every option that I really did not need but condition and price were right and sometimes you just take what you can get when looking at used vehicles. That being said now that I have all the bells and whistles I am really enjoying them especially the heated leather seats. Comfort: For a truck that can pull 7000+lbs. the ride is very quiet. Handling is fine, she is not a sports car don't expect or drive her that way. Performance: The V8 feels right in the truck, I have not driven the V6. Exterior Styling: I have always liked the looks of the Explorer, had a generation 1 Sport, so looks right to me! Interior Design: I am not too picky here, everything is simple and easy to use, even the nav system. Not a big fan of the 2nd row bucket seats and third row. Would prefer rear bench and no third row but those are tough to find. Value for the Money: Well built and less than other models. Reliability: So far so good! Only real complaint is the city MPG is around 13-15 depending on your driving but I knew that going in. 20-22 on highway with cruise going 60 so that's not too bad.
Purchased a new car
Uses car for Towing
Does recommend this car
---
Spaceship with drinking problem
by westchesterman from Garrison | July 29, 2013
I needed a truck for all the stuff around the house you can't do with a BMW sedan. I came across a Ford Explorer XLT 2007 with 50k miles that was significantly cheaper than other SUV's its size. Made a rush decision and bought it for 15k because I needed a vehicle. I am sure I overpaid by $2-3k but did not have the time to shop around. The car is very spacy with lots of room for trash bags, refrigerators, lawn mower, grill and what ever else you buy from the box store. The ugly part waits at the gas station: 12-14 MPG for trips between 1-10 miles is what you can expect. The ride is not worse than other trucks. Watch for the front hubs, they die every 50k miles or so. Certainly not a luxury car. The Explorer is overall a hard working, reliable for the most spaceship with a serious drinking problem.
Purchased a new car
Uses car for Transporting family
Does recommend this car
---
Love it but hate it
by Deeadore from Virginia | December 29, 2012
Wonderful truck with luxurious features but there's always something to fix from hub bearings to spark plugs to moonroof !
Purchased a new car
Uses car for Just getting around
Does recommend this car
---
Worth the Cash
by IC-FordExplorer from Iowa City, IA | December 5, 2012
Got the 07 Explorer with ~70K on it still certified. Starts and runs great, room for all 6 of us and the dog with 3rd row seat. Not a lot of room for extras though but that's what the luggage rack is for. Rides high and quiet at all speeds and 4wd for confidence and safety in winter and off the beaten path. Tow package for the boat and nearly 20mpg on hwy. Rides a little rough on the bumps but it's durable and practicle for the price.
Purchased a new car
Uses car for Transporting family
Does recommend this car
---
2007 EB Explorer
by mick from Hanover, PA | July 9, 2012
My wife and I bought this vehicle as a CPO in 2009 when our '03 Trailblazer blew up on us. Having had this vehicle for 3 years I would have to say it has been a really good, solid performer. I only wishe we had been more patient and found one that had more of the luxury features. Ours does have leather but not power seats and the front seats not heated either. We have grandkids so my wife wanted this one for the rear DVD entertainment, they used it twice.. Overall great truck, great in snow and even on the beach at OBX, mpg was biggest down fall, only averaged 17 mpg
Purchased a new car
Uses car for Commuting
Does recommend this car
---
Ford Explorer: The Neglected Child Left Behind
by applecreeker from Denver, CO | June 25, 2012
After the Ford/Firestone debacle, Ford abandoned the Explorer as having no future but still profitable enough to make and sell. The Falcon/Ranger heritage is gone, but the model was not worthy of investment in engineering upgrades. In the 2007 edition, the Explorer Limited 4WD has all the Ford features and frailties. Fuel economy with the 6 cylinder(18-20mpg) is better than the 8. And for $40,000 you got all the options of a luxury SUV but you still have an oval on the grill. So depreciation is still Ford as usual- half in 2 years. another half in four, then lingering around $10,000 for life. It will live forever even if you can't afford life support. The new Explorer (2011-) is a Taurus with a lot of hauling and cargo capacity so if you want a real Ford 4WD SUV, get a 2010 before they disappear.
Purchased a new car
Uses car for Just getting around
Does recommend this car
---
Great Car
by irisharch from Florida | June 22, 2012
the 2006-2010 explorers are some of the best looking SUVs on the market. I love mine, never any mechanical issues, just routine maintenance. The trucks got some pickup, and my v6 gets pretty decent MPGs. Couldn't be happier with my explorer, I hope to hold on to it for a long time.
Purchased a new car
Uses car for Just getting around
Does recommend this car
---
People Who Viewed this Car Also Viewed
Select up to three models to compare with the 2007 Ford Explorer.
2015 Toyota Camry
Starting MSRP
$22,970–$31,370
Compare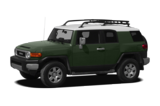 2011 Toyota FJ Cruiser
Asking Price Range
$20,231–$32,971
Compare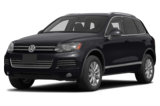 2013 Volkswagen Touareg
Asking Price Range
$20,351–$36,523
Compare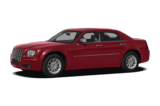 2010 Chrysler 300
Asking Price Range
$6,375–$16,131
Compare
2012 Lexus ES 350
Asking Price Range
$15,751–$27,643
Compare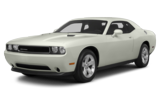 2013 Dodge Challenger
Asking Price Range
$12,979–$33,703
Compare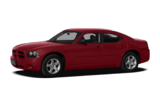 2010 Dodge Charger
Asking Price Range
$3,670–$20,446
Compare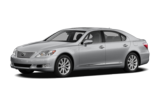 2012 Lexus LS 460
Asking Price Range
$24,570–$42,294
Compare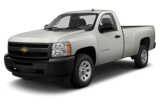 2013 Chevrolet Silverado 1500
Asking Price Range
$19,145–$35,353
Compare
Featured Services for this Ford Explorer