Average Ratings
---
20 out of 21 people recommended this car.
---
great vehicle
by tuna from Huntsville, AL | May 25, 2016
I bought new in 2009. At about 50,000 miles the windshield washer pump developed a leak. I replaced it myself for $17. The tires were replaced at 86,000 mile but still had 1/3 tread left!. The 12 v Battery was replaced at 98,000 mile after 7 years. It is on its 4th set of windshield wiper blades. Other than routine oil changes, NO OTHER MAINTENANCE! The vehicle now has 104,000 miles and still runs like new. This is the most reliable vehicle I have ever owned and I have owned 85 vehicles since 1967. The $17 dollar windshield washer pump is the only non-wear item ever replace. To top it all off it averages 32 mpg in mixed city highway driving. It will get 40 mpg if you drive it like my grandma and take full advantage of regenerative braking a very gentle starts, but I usually don't, 32mpg is good enough!
Purchased a new car
Uses car for Commuting
Does recommend this car
---
Pleased
by Bernie from Idaho | April 30, 2016
I looked for quite a while before finding this low mileage Escape Hybrid. It was one owner with only 17,000 miles on it. I had to fly to Louisville KY but was willing to take a chance. Very peppy and economical. It is comfortable and moderately quiet. I love it!
Purchased a new car
Uses car for Just getting around
Does recommend this car
---
Great little SUV
by First Time Hybrid Owner from Weston, Ohio | April 2, 2016
On the test drive I was immediately impressed with the performance. I was concern that I would not be able to merge into freeway traffic due to slow acceleration, but it easily made it up to 70 well before the end of the ramp. I averaged over 28mpg on an extended trip on the Turnpike doing 70 for a couple of hours. On short commutes, it frequently runs on batteries only when coming into 35mph zones and I've learn to keep a light foot on the accelerator so that it stays on batteries. With a relatively short wheelbase and quick steering, it's very maneuverable in tight spaces. I like the exterior styling and find the interior layout well planned and easy to access. For a basic electronics package, it's got lots of features, including Sirius/XM and MS Sync. The audio quality for the Bluetooth phone coupling is excellent and with the microphone pickups in the mirror, even the passenger can talk on the speaker phone easily. I'm looking forward to having this car for a long time.
Purchased a new car
Uses car for Just getting around
Does recommend this car
---
40mpg
by Long commuter from Florida | July 15, 2014
I bought my escape used 2 years ago put abou 60k miles the only thing I have had to do is add freon once. I never get less then 37mpg it's always between 37-41.6 now I do have a light foot and that's 75 percent highway the real trick to getting great mileage on this car is the keep your rpms as steady as you can at 1500 which granted will only get you up to about 62mph and i live in fl so the roads are flat but worth the savings. My only complain would be the rear folding seats have a couple extra steps to lay down. I prefer this style escape over the newer ones which no longer come in hybrid, but I have been told from the dealer they plan on releasing a newer hybrid escape in the future.
Purchased a new car
Uses car for Commuting
Does recommend this car
---
Hybrid? All Wheel Drive? Small SUV? Only 1 Choice
by Swiss Army Knife of Car Reviewers from Vienna, VA | February 20, 2012
When looking for a commute vehicle which could also hold two small kids, I looked at numerous sedans (Toyota Camery Hybrid, Ford Fusion Hybrid) and was impressed with them but wanted one option they didn't have: AWD. Doing my research, the only car which had all of the above was the Ford Escape Hybrid (and the Lexus SUV, but a bit too expensive for a commute car). I found that starting in 2008, the Ford Escape Hybrid had been completely redesigned with additional safety features, and with the Hybrid it was eligible for "Clean Fuel Tags" in Virginia, a big plus on I-66 to go single person in HOV lanes. I also learned starting in 2009 they upgraded the engine, braking and steering, so clearly a 2009 or newer was the best match for me, and I must say I have been impressed. 27 mpg in mixed city/hwy driving, very comfortable to drive extended miles and easily able to get around in bad weather with comfort and safety.
Purchased a new car
Uses car for Commuting
Does recommend this car
---
Great economy, with space and reliability
by Sports car driver from Naples, FL | December 12, 2011
OK - ours is the model with all the bells & whistles, but aside from the fact that it's much smarter than the driver, the Escape Hybrid does everything very well. It has good comfort in both front & rear seats, controls fall readily to hand, and the Hybrid drivetrain is quiet, smooth, and delivers 28+ mpg even when driving short trips in town. It's also very comfortable on the highway, although our driving is mostly city. Only reasons not to buy would be if you need even more space, or want to tow more than 3500 lb. - thus, it's very well suited for the majority of drivers. even those "vertically challenged" will find a comfy driving position and enjoy very good visibility.
Purchased a new car
Uses car for Transporting family
Does recommend this car
---
Great first hybrid experience
by Kahuna from Beaufort, NC | December 5, 2011
We were considering a replacement for our 2000 Explorer, which had been a great car. Considered Subaru's, etc., but decided on the Escape Hybrid. Love the car! Peppier than I expected (don't like the Prius in this regard). Now that I do not have to trailer larger boats, it is just what we need. It would be nice if the back seats went entirely flat for cargo, but that is minor.
Purchased a new car
Uses car for Just getting around
Does recommend this car
---
Love a Hybrid SUV
by Syracusian from Syracuse, NY | May 14, 2011
I have owned this 2009 for 9 months. I bought it used with almost 40,000 miles on it. I'm getting slightly better gas milage than specs. There is a little wind noise at higher speeds from the battery vents. Expect to get lower gas milage during the winter. Electric to gas transition is seamless, much better than previous years. As with most Ford SUVs that I've owned, I seem to have to machine the rotors more often. I owned two Explorers leading up to this. I thought I would miss the storage space. I don't. It still carries luggage for a family of 4 plus a dog.
Purchased a new car
Uses car for Work
Does recommend this car
---
FORD ESCAPE HYBRID 2009 REVIEW
by Chuck from Pensacola, Florida | November 19, 2010
Sold my 2007 Honda Accord EX and replaced the car w. the FEH 2009 and have not been disappointed. The quality of the FEH exceeds that of the Accord and the nice amenities make the FEH a pleasure to drive. I would recommend you buy a FEH that is 2009 or newer. The 2009 FEH's have anti-roll software standard and result in a safer ride and lower insurance rates. I am a conservative driver and get 34.5 mpg City (w/o air), 31 mpg Highway, and around 32 mpg city with air on. I have manually tracked my mileage the old fashioned way (notebook & calculator) and compared the result to the car's on-board computer where the difference in mileage turned out to be 0.1 mpg! So the on-board mileage computer has been fairly accurate. I would not recommend buying a FEH w/o Ford Synch (Voice Recognition System). You would miss out on a ton of fun: hands-free dialing, Vehicle Health Reports sent to the internet using your bluetooth enabled phone, USB port for iPod (or musical USB digital device), and the ability to manipulate music (satellite, CD, iPod) hands free! Additionally, updating the FEH Synch software is really easy which allows those with minimal technical knowledge to do the updates vice the dealer -- easy downloads. My FEH has less rattles than the Accord, more features (outside air temp., low tire pressure warning system, and the music system along with satellite radio) that really makes driving fun. One quirk when purchasing the car was the horn was disconnected. At first I though the horn was broke but after playing with the fuses and doing some internet Googling I found out that many people did not like the horn beeping when the lock function was exercised via the remote. I missed my horn and had my mechanic reconnect the plug-in wiring. Their are two negative issues to unplugging the horn: 1) You cannot warn other cars, pedestrians, or small children that may veer into your path and 2) if you have a door ajar and use the lock function you will leave your car vulnerable to theft due to no horn sound. If you had the horn operational, you would notice the horn not working and correct the ajar (unlocked) door. Great car will by another after this one gets it's 150K miles of use. The engine seems rock solid and the transition from engine to electric and back is virtually unnoticeable, Ford's design of the transmission system is superb and apparently works significantly better than other hybrids in it's class. Many of the reviews I have read indicate that the FEH's do not do well in extremely cold weather, so be advised this is a moderate to warm climate vehicle. With gas prices on the rise, I do not regret my purchase of the FEH. My calculations indicate about three years will be required (due to higher mpg) to recoup the extra cost of the hybrid batteries vice a gas engine model. Searching www.cars.com and other internet sites revealed the FEH is a desired car. My car search took 3 months to locate a car with my desired features. Delivery for a new vehicle was taking around 6 months or longer and the dealers were not negotiating to my satisfaction, so I decided to go used. Hope this helps you in your decision to buy a FEH 2009 or newer!
Purchased a new car
Uses car for Just getting around
Does recommend this car
---
Great Car
by mjp from River Falls, WI | October 30, 2010
I love my new Ford Escape Hybrid. Great gas mileage. Breaks are very good. Sirius radio is a nice feature.
Purchased a new car
Uses car for Commuting
Does recommend this car
---
People Who Viewed this Car Also Viewed
Select up to three models to compare with the 2009 Ford Escape Hybrid.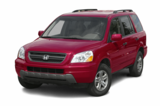 2003 Honda Pilot
Asking Price Range
$3,039–$9,211
Compare
2009 Ford E350 Super Duty
Asking Price Range
$7,502–$24,670
Compare
2012 Nissan Altima
Asking Price Range
$7,536–$16,084
Compare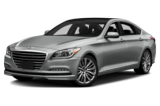 2015 Hyundai Genesis
Starting MSRP
$38,000–$51,500
Compare
2017 Hyundai Elantra GT
Starting MSRP
$18,800–$18,800
Compare
2010 Mazda MazdaSpeed3
Asking Price Range
$9,132–$17,888
Compare
2012 Chevrolet Tahoe
Asking Price Range
$19,710–$42,042
Compare
2005 Ford Explorer Sport Trac
Asking Price Range
$5,427–$13,239
Compare
Featured Services for this Ford Escape Hybrid